Seoul enjoys four distinct seasons making it a different experience depending on when you visit. Geographically, South Korea is located in a longitude that allows for a moderate climate.


The Four Seasons of Seoul

Thanks to its position, South Korea and Seoul in particular, bear four distinctive seasons in a given year.
In general, these are the monthly breakdowns for each season.
Spring is from March to May
Summer is from June to August
Autumn is from September to November
Winter is from December to February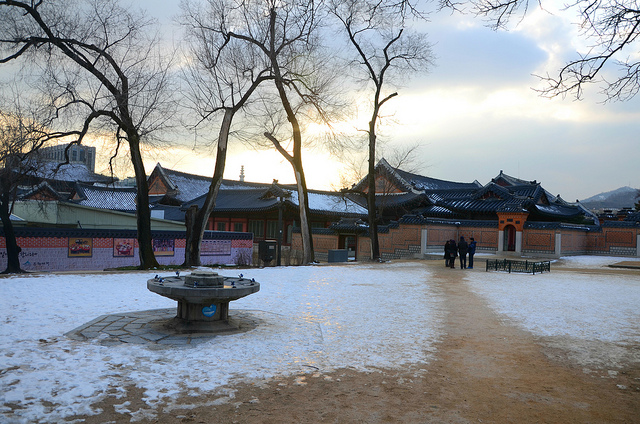 The winter season in Seoul is more extreme compared to other parts of the region. Seoul's position is close to the border with North Korea which is on the 38th parallel so winter is intensely cold because of the winds from Siberia that flow down into the peninsula.
Characteristics Of The Four Seasons Of Seoul

Divided into four  seasons, with each season clearly separated from the other, the capital city of Seoul is considered an ideal tourist attraction during any time of the year. Each of the 4 seasons is borne with their own specific features that are unique as well as spectacular.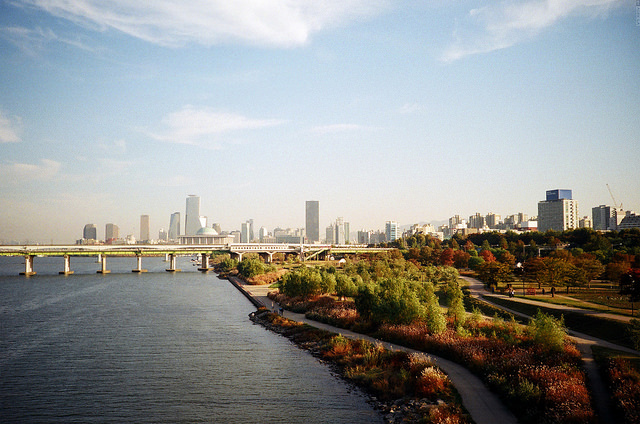 Summers are hot, humid and sultry and nice for soaking in some sun.
Winters are icy, cold, and dry, but with ample sunshine and rare snowfall.
Autumn is generally pleasant with less rainfall than in spring.
Spring has warm, sunny days with clear, blue skies and occasional rainfall.

Please be way of haze when visiting Seoul in the Winter or Spring. Haze, formed from yellow dust, sweeps across Seoul from Mongolia and China during winter and spring seasons. The haze poses health issues such as eye allergies with irritation and respiratory problems. The best way to prevent breathing in the haze while you're in Seoul is to use face masks that block our particulates.


What to Wear in Seoul Weather
Packing for a trip to a new place can sometimes be difficult if you don't know what to expect. Check out our recommendations below to prepare for a visit!
Since summers are hot and humid, you can bring along clothes made of natural materials, a light raincoat, and a light pullover for those overly  air-conditioned places.
As winters are usually intense, it is advised that you bring along warm, layered clothing such as a coat, sweaters, gloves, and a hat.
For spring and autumn, make sure to wear light layers so you can adjust with the shifting temperatures! It's also advisable to have an umbrella, raincoat, or water resistant shoes for all seasons except for winter.
Since it is custom to remove shoes when entering in residential homes or places of worships, it is advisable to wear shoes without laces or ones that are easily taken off such as loafers.


Best Time To Plan Visit Seoul

Keeping in mind the cold and dry winter, and the hot and showery summer, the perfect times to pay a visit to the capital city are considered to be the spring and autumn. However, there are plenty of activities to do during any time of year in Seoul.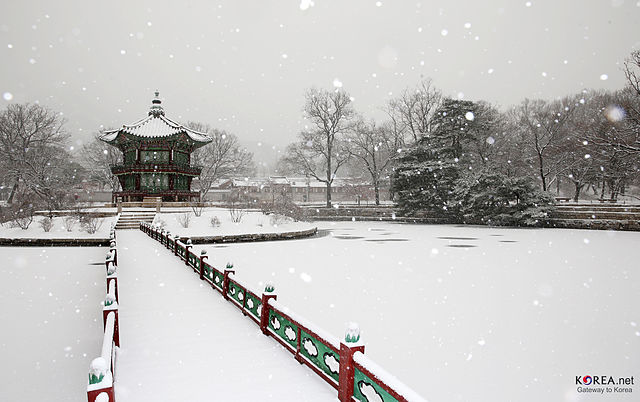 Winter
Spring
Summer
Autumn