Located between Seoul and Busan, Daegu is the third largest city in South Korea. It is also home to many beautiful landscapes and attractions. Two large national treasure mountains surround the city. There is Ap-san in the south, and Palgong-san in the north.
As South Korea's third largest city, Daegu
is known
as a hub for textile, manufacturing, and metal industries
.
How to Get Around Daegu
Daegu offers two different networks of subway lines that intersect in the center of the city. Line 1 connects Ansim with Daegok, while line 2 connects Munyangto Sawol. On board the trains, stops
are announced
in English and Korean. Typical metro line operating hours are from 5.30 to 11.30. To enter the subway, you need tokens that are scanned. Machines and ATMs are available nearby if you need to buy tokens.
You will also see ticketing machines marked with "courtesy tickets," but these
are reserved
for the elderly, students, and other special designations
.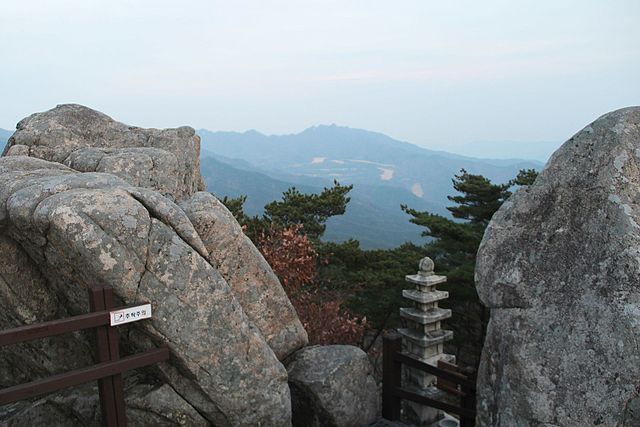 There are many places to visit and points to see when you visit Daegu, South Korea. Palgongsan is a tall mountain located north of Daegu and 20 km from the center of the city. Its main peak is the Birobong, 1,192 m above sea level, and also offers different peaks, such as Seobong and Dongbong. Although these mountains belong to the city of Daegu, they
are formed by
4 other cities and have a total size of 30,593 km.
Some of the parks to visit in the area are Bongmu Park, Apsan Park, Woobang Tower, Mangwoo Park, Daegu Arboretum and the Gyeongsan-gamyeong Park
.
Things to do in Daegu
Over the years, Daegu has become known for its fashion industry. A large amount of Korean made clothes originate from the city.
This means can
purchase
fashionable clothes at a reasonable price since you are buying
directly
from the source
. One popular area to buy trendy clothes is at Yasi-golmok which is situated in the Samdeok-dong area in downtown Daegu. There is also a wholesale market for textiles and fashion at DDC Textile Product Complex.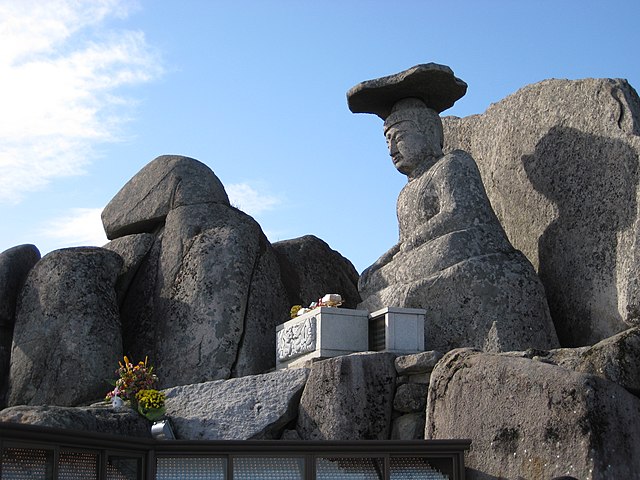 This city of South Korea is full of ancient monuments. One of the most famous is Gatbawi, the stone Buddha found at the top of Bwanbong in Palgongsan. Many believe that Gatbawi is capable of fulfilling wishes and desires.
There is also a rich history to discover in the form of artifacts in temples such as Buinsa, Pagyesa and Donghwasa
.
A fantastic way to enjoy the authentic atmosphere of Daegu is to spend a day walking in Yangnyeongsi. This Korean market is the oldest in the region, with more than 350 years of operation. It can be
easily
located in the Namseongno neightborhood.
In the center of the Duryusan district, visitors can also see the highest contemporary structure: the Daegu Tower
.
From the top of the observatory tower, travelers can admire the magnificent views of the entire city
.
Where to Stay in Daegu
Daegu hotels and apartment rentals are
easily
found in every corner of the city.
Whether you are looking for a tranquil, quiet neighborhood or an active and bustling area, there are many options in Daegu, South Korea
. There are also many attractions and areas to explore in the capital.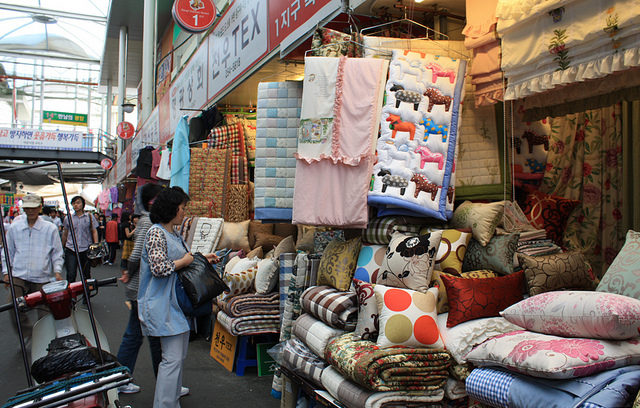 The downtown area is called Jung-gu which has the popular department stores in Korea for shopping. This is also where the long-running Yangnyeongsi and Seomun markets are. Nearby Dalseo-gu has many points of interest such as the Daegu Arboretum, E-World, and other beautiful outdoor parks.
[siteorigin_widget class="SiteOrigin_Widget_PostCarousel_Widget"][/siteorigin_widget]