Lotte World Overview
Lotte World is an indoor and outdoor theme park in Seoul and its name may sound familiar. Lotte is one of the largest companies in South Korea and is actually Japanese-Korean. Lotte Group is the fifth largest conglomerate in Korea and does business in verticals including hotels, consumer food products, banking, and entertainment.
Lotte World gets over 7 million visitors every year from South Koreans as well as foreign tourists alike. It is a great place for some family fun or a couple's date. It is located inside the Olympic village where the 1988 Summer Olympics were held. The theme park is separated into an indoor world-themed portion and outdoor rides next to Seokchonhosu Lake. Since it is a holiday destination, Lotte World stays open all year with no breaks.
Things to do at Lotte World
Ice Rink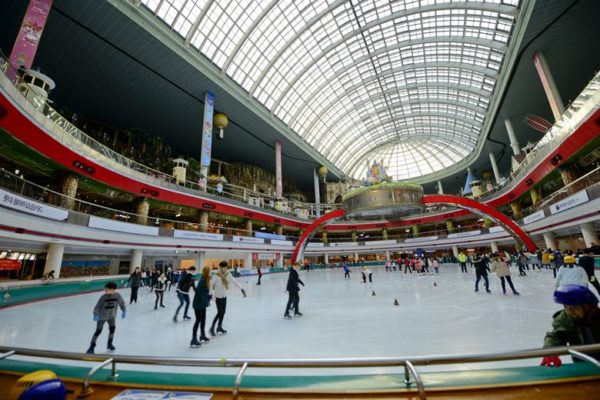 Lotte World's Indoor Ice Skating Rink stays open all seasons of the year. It is popular for families and couples who want to feel like they are skating outdoors thanks to the large glass ceiling that covers the indoor part of Lotte World. There are other games in the area including bowling and pool tables so it is a perfect place for a leisurely weekend or holiday.
Thrilling Rides
Within the indoor part of the park, there are rides that are commonly found at carnivals due to the height restrictions. However, there are still a handful of iconic rides.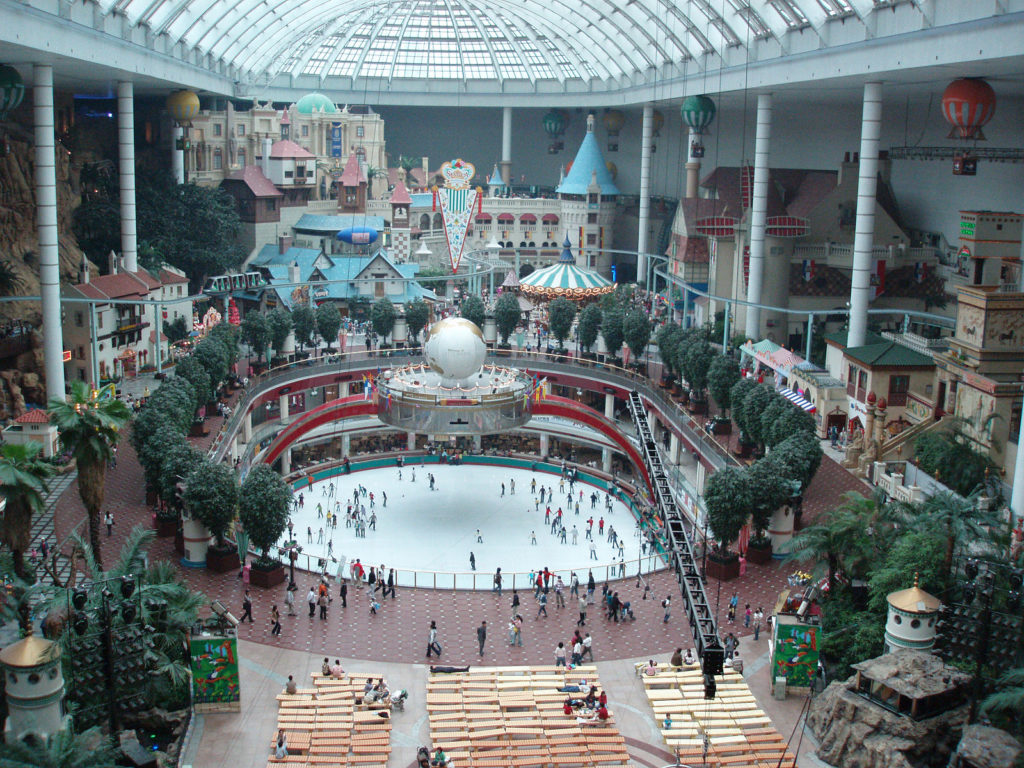 Indoor Hot Air Balloons

Flume Ride

French Revolution
Some of the more extreme such as the following:
Atlantis Adventure

Gyrpo Drop

Swing Tree
Entertainment
Lotte world has a theatre area that hosts shows with different themes in intervals throughout the day. Following the world-theme that they incorporate throughout the indoor area, shows feature a variety of cultures such as local Korean breakdancers to Brazilian Samba dancers.
Shopping
There are cute knick knacks sold in Lotte World similar to many other amusement parks. You can buy ears to match with your friends and family! There is also a full-fledged mall within Lotte World that offers Korean Folk and Traditional goods as well as modern fashion and international products.
Food
Food within Lotte World is nothing special but they do have some rarer international restaurant chains. Other than chains and quick bites, the amusement park is probably not a destination for foodies.