As you talk and get to know your Korean friends more in-depth when you visit South Korea, you'll soon realize that their main social networking application is KakaoTalk and that their main search engine is Naver. These platforms are different from what we are used to in Westen countries like Google or Facebook, their structures are different and quite unique in their own way.
Korea's innovation is displayed in its technology as the country was able to develop its own search engine and technologies that have conquered the hearts of its population.
Learning about these platforms is a great way to connect with the locals and to get in touch with the culture.
What is Naver? (네이버)

Nowadays, it might be difficult to imagine countries where Google isn't the dominant search engine; however, there are a few countries that have their own preferred search engines. Baidu from China, Yandex from Russia, and Naver from South Korea are Google's main competitors in these respective countries.
In fact, as of October of 2020, Naver has 61.3% of the search engine market in South Korea. Naver is preferred by Koreans for many reasons; the structure of the main page is divided into categories that make it easier to visually classify information and contains information tailored to the Korean market.
Perhaps one of the main reasons for Naver's success is that it is targeted to Koreans. Through Naver Blogging, Koreans share valuable information and product reviews in Korean; in addition, Naver Webtoon is also a local innovation that is promising.
The country saw a rise in fan-created comics published on websites during the early 2000s; in the midst of this, Korean companies saw the opportunity to launch their own platforms, one of which was Naver. Currently, Naver Webtoons hold more than 50% of the Korean market which is valued at  200 million U.S. dollars.
History of Naver
Naver was founded in June of 1999 after 5 years of preparations by its founding members who were former Samsung employees. The name of the search engine is inspired by the idea of people navigating the internet. 
In 2000, Naver launched its comprehensive search service which searches through diverse categories of information such as blogs, websites, cafes, etc. In addition, Naver can be considered a pioneer of Q&A services on the internet. Naver's "Knowledge iN" category that allows users to post questions and share answers was launched three years before the famous Yahoo! Answers.
Another feature that is one of the favorites by Koreans is Naver Blogging. Naver implemented 'Naver Blogging' in 2005, this feature separates blogging content from general websites' content. The distinction is so important that even the URL of any site clearly makes a difference between blogs and the rest of the websites.
A blog URL will always start with "blog.naver.com/[site_identificator]"; whereas, websites can have their own domain name.
Naver main page structure
The most striking difference between Naver and Google is the main page.
Google's main page is simplistic, with only the logo, a search bar, and some options; in contrast, Naver's main page is quite busy. Naver's main page contains boxes that display the main newspapers' sites, trendy articles about topics such as travel and fashion, and has a dedicated shopping section that displays the hottest products.
Searching for information in Naver
Once you search for a keyword, Naver will display results in different categories clearly separated, including websites, blogs, news, social media posts, and also you'll be able to see the daily trends on the right side of the page.
The classification of information can be quite useful to determine whether a source is trustworthy or not.
What is Kakao Talk? (카카오톡)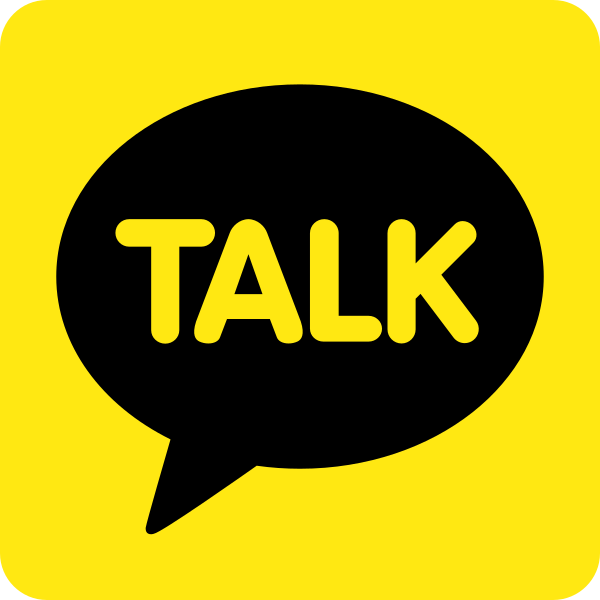 Kakao Talk is the main instant messaging app used by almost all Koreans. It's commonly referred to as "KaTalk", and it was launched in 2010. After 10 years, the company has become a tech giant branching to services in finance and investments. 
When you visit Korea, you will realize that everyone is using KaTalk. In fact, around 87% of the country's population is actively using the application. Recognizing the application as merely a messaging app is an understatement. One of the reasons why this app is so popular is because of its innovative features.
KaKao Talk's features
Kakao talk offers different features that are beneficial to users, including: car riding services, gift shopping, games, easy QR identification, easy electronic payment, etc.
Easy Identification
These days, restaurants, coffee shops, and public stores are collecting people's contact information as part of the track and trace measure to prevent the spread of Covid19. Writing your name and phone number each time you visit a store can be troublesome; in this sense, many chains and restaurants are using KaTalk easy QR ID service to obtain the contact information of visitors in seconds – in a matter of a scan.
This has proven to be beneficial to stores and the general public, demonstrating how useful the app can be.
Kakao Games
Kakao Games is an important subsidiary of KakaoTalk. Kakao Games offers a vast array of gaming options including role-playing, action, strategy, shooting, simulation, puzzles, etc.
Kakao Games allows game developers to publish their games for the Korean market and has proven to be successful with a spectacular debut in its initial public offering in the stock market. Kakao Games is a major player in the mobile gaming industry in Korea.
Stickers
Stickers have proven to be quite popular in South Korea, and they are often sent as gifts to friends. Kakao Talk's cute stickers make a clear contrast with other applications such as WhatsApp, that don't have these options of gifting stickers. 
Kakao T
Kakao T is perhaps one of the most convenient features of Kakao. Kakao T is considered the "Uber of Korea" and is one of the dominant providers of car riding services in the country.
Thanks to its connectivity with KakaoTalk's maps, the app accurately recognizes the location of a user and connects drivers and passengers efficiently.
Personalized Profile page
With KaTalk people are able to personalize their profile page as if they were playing with a canvas. 
Users can add stickers, text, pictures, and more to personalize their background space on Kakao Talk. Not only that, but users can also find their favorite songs and set it as their current mood. 
News Section
As mentioned before, Kakao Talk is so powerful due to its diverse services. While navigating the application, you'll also find a news section, where you can browse information and see what's trending. 
Kakao Talk is available in 15 languages which makes it easy to use even by foreigners. Kakao's influence is continuously growing and the application has presented an impressive growth, stating a growth of 28% percent of sales in 2019, which amounts to 3.08 trillion won.
Now, that you know the main features of the most loved application and search engine in Korea, you'll connect with the locals more easily.