5 Themed Coffee Shops in Seoul You Must Visit
Seoul is a buzzing city, full of people crowding the streets lost in their busy lifestyle. In such a hectic scene, the fact that there are thousands of coffee shops around Seoul is not surprising. Koreans visit coffee shops to unwind from their daily routine and to hang out with friends and family. Have the truest Seoul experience by visiting its unique themed coffee shops, full of animals, delicious desserts, and Instagram worthy spots. Here are our top recommendations to get a cup of coffee!
The Growing Coffee Culture in Korea
It is a common sight to see streets packed with coffee shops at every corner in Seoul. Coffee shops have become the "third place" outside of the home and work for office workers and school for students, where people relax and enjoy entertaining conversations with friends.
In fact, according to studies by the Korean Economic Institute of America (KEIA), the average Korean drinks an approximate of 12.3 cups of coffee a week, this is certainly an astounding number compared to other countries.
Usually, Koreans enjoy their coffee after lunch or during their breaks at work. In Korea, it is common to see big coffee chains scattered around Seoul. The usual suspects Starbucks, Ediya, Coffee Bean, Hollys, and Twosome Place are a couple of the most famous chain coffee shops in Seoul. Nevertheless, the city is home to eccentric options such as animal-themed cafe shops and even robot cafes.
In the list below, we include the top 5 coffee shops to visit in Seoul.
List of 5 Themed Coffee Shops in Seoul
Capture memories at photogenic coffee shops that you will only find in Seoul. These photos will make you remember your trip fondly and are great experiences that show the Korean culture as well.
From movie-inspired coffee shops to places where you can make your own jewelry. Find the most unique themed coffee shops in Seoul in the following list.
Harry Potter Themed Coffee Shop – 943 King's Cross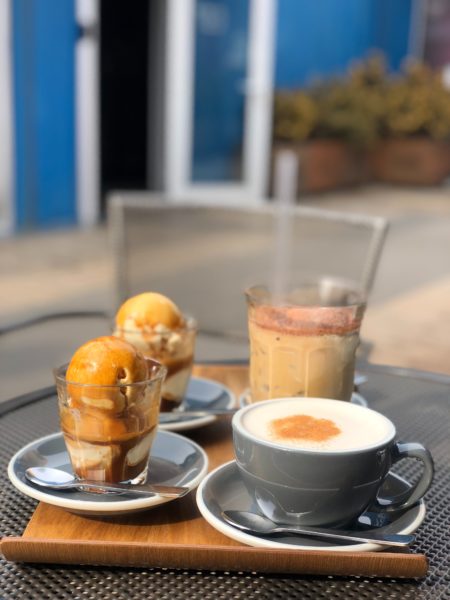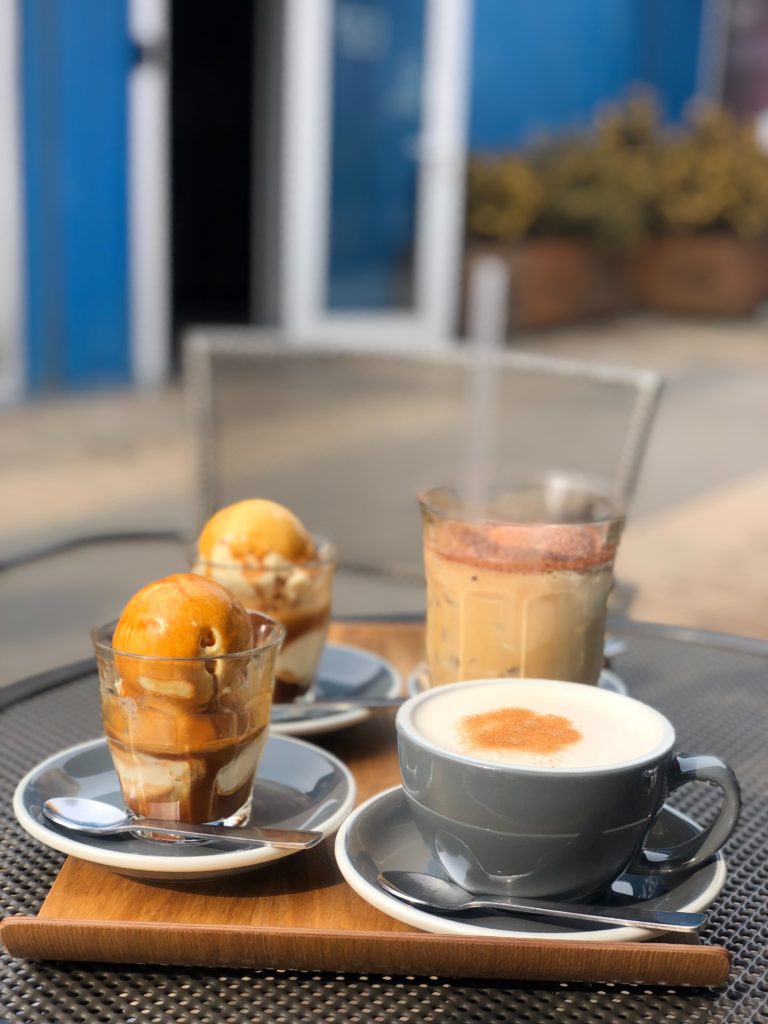 Located in the busy, youthful area of Hongdae, this Harry Potter-inspired coffee shop brings the magic of the Hogwarts to life. With 4 floors, ready to serve its customers with delicious desserts and specialty coffees, this is a stop you cannot miss while visiting Hongdae.
The shop has diverse spots to take Instagram worthy pictures; for example, the famous "9 3/4 platform", through which Harry enters the magic world. Not only that, but the coffee shop architecture and furniture give life to a truly wizarding experience. The wooden chairs and tables, candles, and the lighting resemble the style of the movies, bringing diverse scenes to life. Enjoy a warm coffee in winter while having an out-of-the-ordinary experience in Seoul.
You can reach this themed coffee shop from Hongik station.
Location: Hongik station, exit number 9. Located about 500 meters on foot. You may find your way more easily by following the map below.
Address: https://www.google.com/maps/place/943+King's+Cross/@37.552949,126.9186029,17z/data=!3m1!4b1!4m5!3m4!1s0x357c99ccb54bbbdb:0xdc80543b9fee86ed!8m2!3d37.552949!4d126.9207916
Operating hours: Monday to Thursday from 11:30 to 22:00, Friday to Sunday from 9:30 to 22:00.
Meerkat Coffee Shop – Eden Meerkat Coffee Shop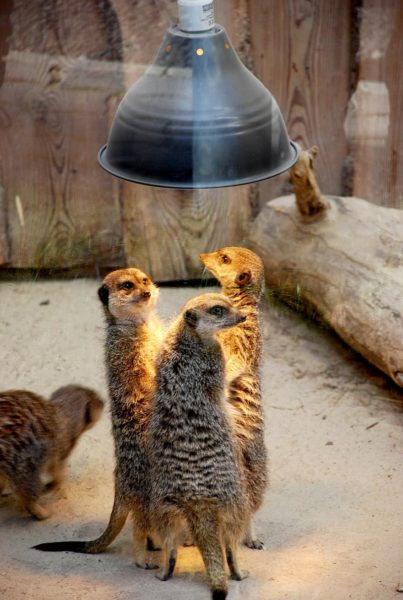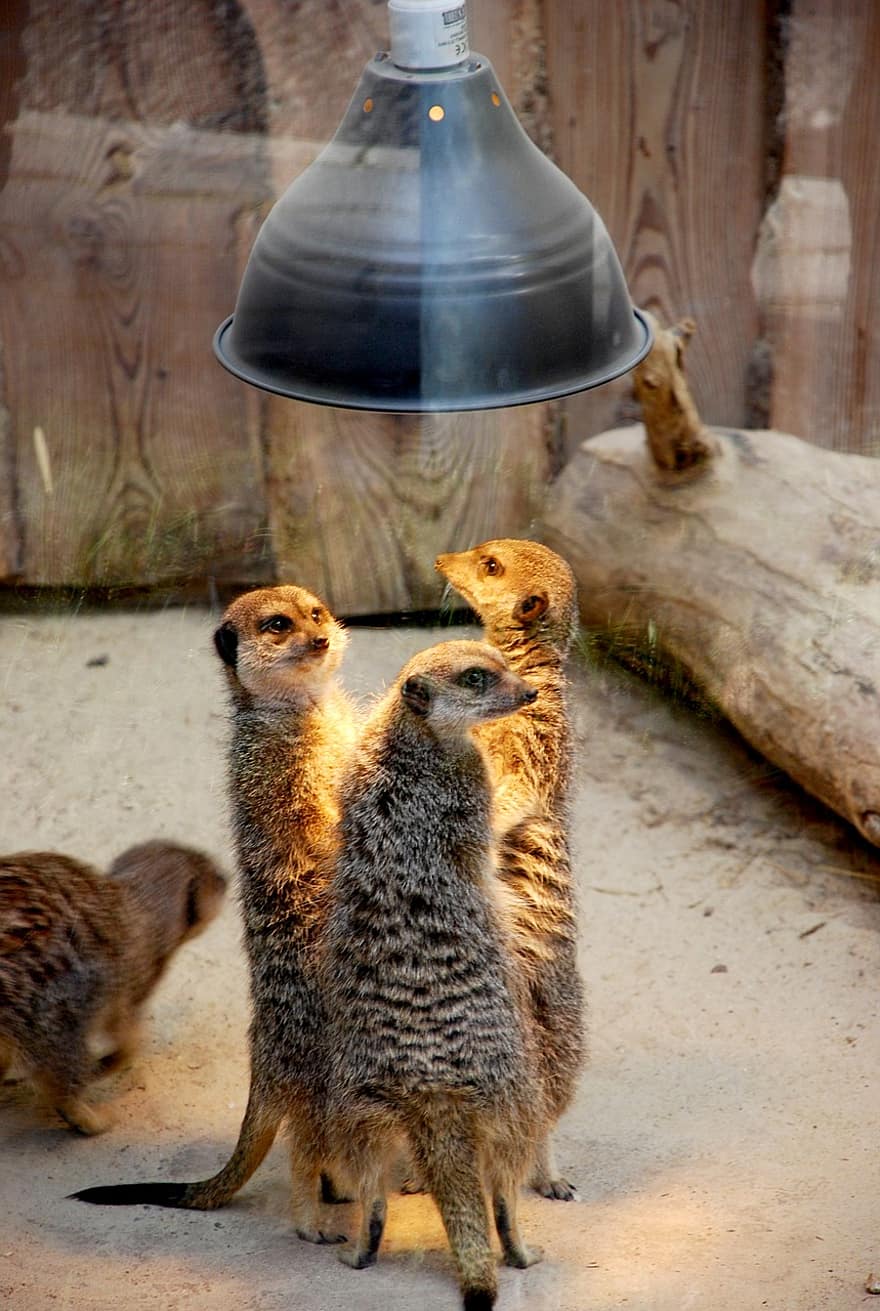 If you love animals, particularly the quirky ones that are hard to spot in your daily routine, you must visit the meerkat coffee shop in Seoul. After all, where else would you get a chance to see meerkats besides at at zoo?
Located in Myeongdong, Eden Meerkat coffee shop is of easy access and is close to one of the shopping hubs in Seoul. While strolling through Myeongdong streets, you'll also get the chance to see the street food culture in Korea. With snacks such as "Egg in bread", strawberry desserts, Turkish kebab, Korean style snacks, among other options.
At Eden Meerkat you will have the chance to play with meerkats, and be in their own space. Given that meerkats can have a quirky personality, some children might not be so thrilled to be with them for a long time; and to tackle this, the coffee shop is home to other quite friendly animals such as bunnies and raccoons.
Enjoy an animal friendly experience in Seoul while having a refreshing drink at Eden Meerkat.
Location: 6th floor, Savoy Hotel Shopping Center, 10, Nagil 8, Myeong-dong, Jung-gu, Seoul.
You can get to Myeongdong station by taking line 4 of the subway, exit 4 or 6; then, follow the map and walk to Eden Meerkat coffee shop.
Address: https://map.naver.com/v5/entry/place/1005145701?c=14135376.6249352,4517667.2373673,15,0,0,0,dh
Operating hours: Everyday from 12:00 to 21:30
Entry price: 12,000 Korean won per adult ( approx. 10 US dollars), beverages not included.
Sheep Coffee Shop – Thanks Nature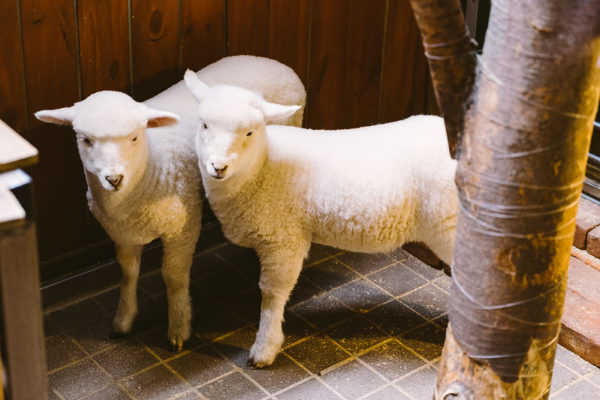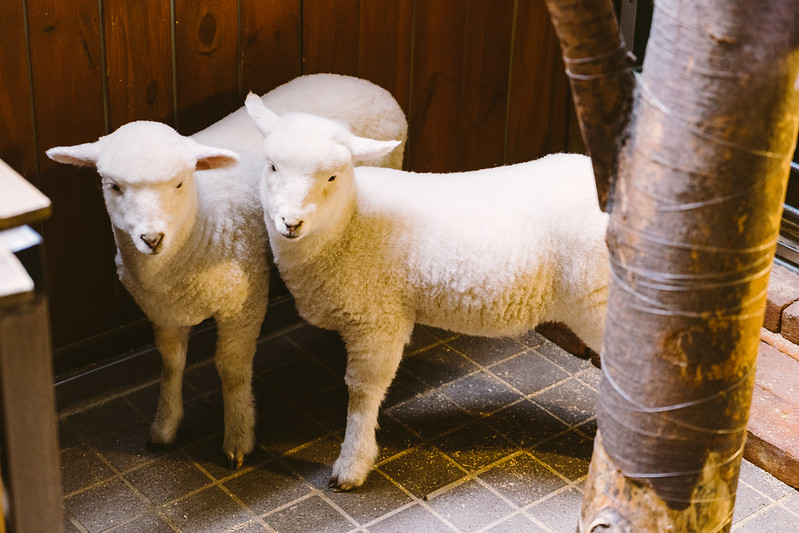 Although meerkats are a special kind of pet, hard to come across during daily events, they can be quite energetic. If you prefer to spend time with a more calm pet, visit the sheep coffee shop located in Seoul.
We recommend Thanks Nature coffee shop as it's a well-known place that has received good reviews and recommendations from visitors. In addition, their waffles with honey are quite popular.
At this coffee shop, you will see the sheep right outside of the sit-and-drinking area. The sheep are friendly towards visitors, allowing people to pet them. There is no entrance fee at this coffee shop, you'll only need to buy a cup of coffee.
Location: 486 Seogyo-dong, Mapo-gu, Seoul, South Korea. Get off from Hongik station and walk your way towards the coffee shop following the map below.
Address: https://www.google.com/maps/dir//37.55339,126.92376/@37.5534468,126.9193454,15.82z
Operating hours: From 11:00am to 23:00 hours.
Robot Coffee Shop – Cafe.Bot
For those who want to see how technology mixes with services in Korea, you can't miss the robot coffee shop in Seoul, known as Cafe.Bot.
The atmosphere of the place is refreshing, with entire glass walls, plants and coffee served by bots. Enjoy a refreshing, delicious coffee prepared by robots at Cafe.Bot.
Location: 8 Achasan-ro 9(gu)-gil, Seongsu 2(i)-ga 3(sam)-dong, Seongdong-gu, Seoul .
You can get there by taking Line 2 of the subway and dropping off at Seongsu station, exit 2. Once you are outside the subway station, walk towards the coffee shop by following the map below, it's around a 5-minute walk.
Address: https://www.google.com/maps/place/%EC%B9%B4%ED%8E%98%EB%B4%87+CAFE.BOT/@37.5445971,127.0561928,17z/data=!3m1!4b1!4m5!3m4!1s0x357ca582a8cab307:0x741fd666c62d1b82!8m2!3d37.5445971!4d127.0583815
Operating hours: Monday to Friday from 8:00am to 10:00pm
Weekends from 12:00pm to 10:00pm
Ring Coffee Shop – BanJi Coffee Shop – 반지카페
The Banji coffee shop is definitely a unique activity that you can experience with a partner. At this shop, you will get the chance to craft your own ring, with personal engravings that can include phrases that are meaningful to you. In addition, they offer additional options to personalize your ring with gems and make it the way you prefer.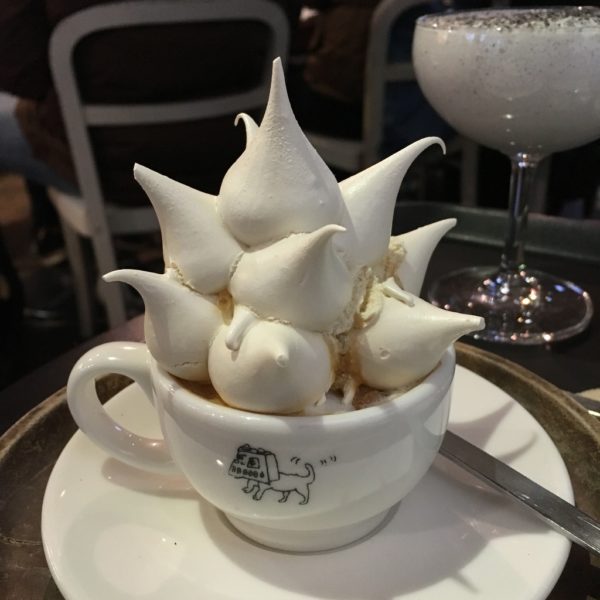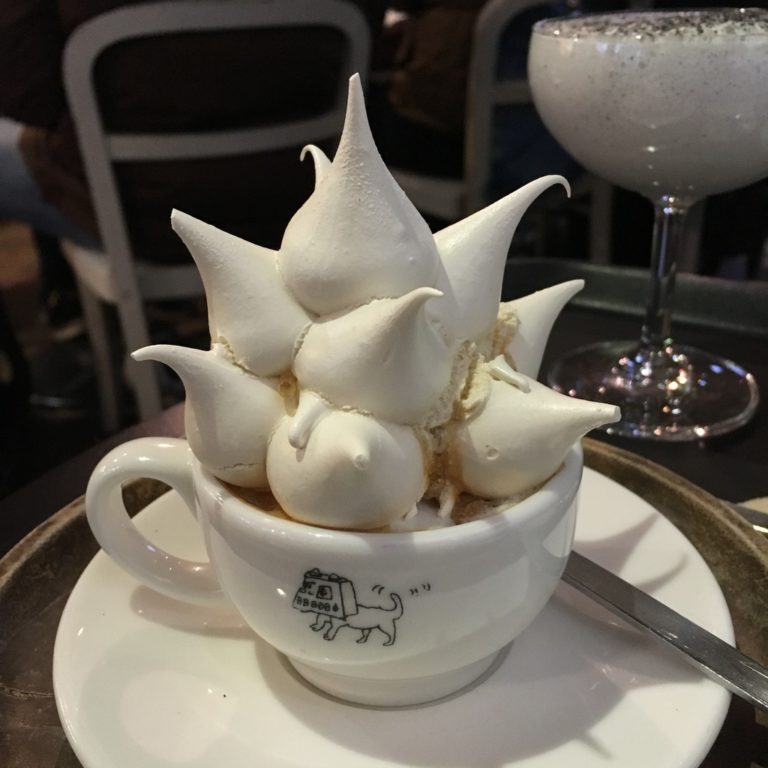 Price: couple: 43,000 Korean won ( approx. 36 US dollars), single ring: 32,000 Korean won (approx. 27 US dollars)
Location: Seoul, Mapo-gu, 366-13 3F
The Ring coffee shop is located between Hapjeong station and Hongdae station, you can get off at any of these stations and walk your way with the map. Don't forget that it's located on a third floor and has a huge sign on top of the building. 
Address: https://www.google.com/maps/place/Banji+cafe/@37.552087,126.9191163,17z/data=!3m1!4b1!4m5!3m4!1s0x357c98dad0be2f65:0xdeaa6321264e031f!8m2!3d37.552087!4d126.921305
Operating Hours: Everyday from 11:00 to 21:00