One area of Seoul that used to be a locally kept secret is Samcheong dong or Samcheong neighborhood. The meaning of Samcheong is literally translated to "three" and "clean" which represents the pristine mountains, water, and residents of the area. Walking through this neighborhood, you can find hip cafes, tree-lined streets, and tourist hot spots. Samcheong dong is located near the president's residence, the Blue House, as well as many other destinations to check out. Keep reading through our recommendations to start building an itinerary for your visit!
Modernized Hanok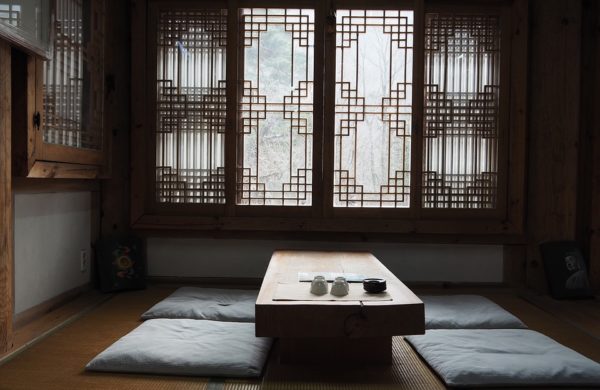 Since Samcheong dong is right next to Bukchon Hanok Village, it also has many traditional Korean style Hanok houses. However, many of the houses you'll find in Samcheon dong have been converted to businesses such as cafes and tea shops. Not everyone has the chance to stay inside a residential Hanok so getting to see inside of a converted one is already a treat!
Whether you would like to grab a cup of coffee or a snack, check out the cool storefronts along the streets of Samcheong dong and find a picturesque resting spot for the morning or afternoon. If you're not sure where to go, one recommendation is Gahwadang Hanok Tea House where you can sip on traditional citron honey tea while enjoying the architecture that intertwines with nature.
Kukje Art Gallery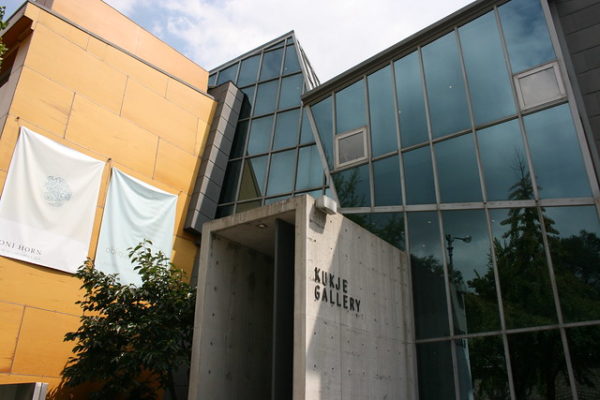 Looking for some creative inspiration? Stop by the Kukje Art Gallery in Samcheong dong which holds three separate spaces of artwork. The unique exterior of the building already showcases the quirkiness of the gallery with very different architectural styles that all meld together. You can find artwork from known international artists as well as up-and-coming ones and you may also find that the building itself is art!
Samcheong Park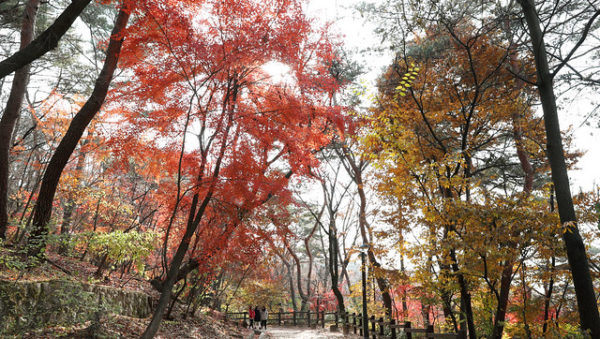 One of the biggest reasons Samcheong is known for its clean and pure beauty is thanks to Samcheong Park. It is one of Korea's oldest named parks and it offers a great scenic view of the glorious green mountains surrounding Seoul and of Seoul city itself. However, unlike most parks near a city, Samcheong Park is actually on a mountain which means it offers tons of hiking opportunities. Groups of middle-aged to older Koreans like to hike in the morning and break out their packed lunches once they reach higher up the mountain. On a nice Autumn day when the leaves change or during Spring once the flowers and other plants bloom, Samcheong Park is the perfect place to get a taste of nature.
Hanbok Museum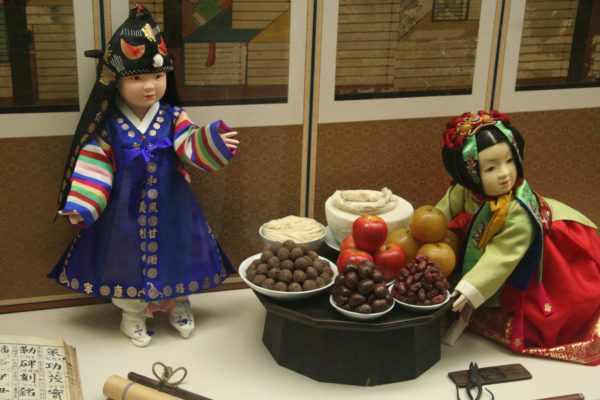 To get up close to the beautiful colors and patterns found in traditional Korean wear, visit the Hanbok Museum in Samcheong dong. It houses more than 300 hanbok where you can learn about the different occasions that Koreans have worn and still wear hanbok. In addition to the outfits, you can find accessories commonly worn with traditional Korean clothing. Please do note that the hours of this museum are limited to only the first and third Saturday of each month. Also, the admission fee is 3,000 Won (about $3 USD). If you don't get a chance to stop by the Hanbok Museum, there are shops located around the Samcheong dong area that let tourists rent hanbok on an hourly basis to really try to immerse yourself in the old feelings of Korea.
Samcheong dong is a unique area that has grown in popularity in recent years thanks to Korean drama filmings. The streets are lined with shops that offer a lot of personality which means endless hours to stroll around and take photos. If you are seeking a more traditional experience of Korea, Samcheong dong is a great place to start! Nearby, you can also find the Gyeongbokgung Palace.