Overview
Directions
Closest subway stop:

Gyeongbokgung Station

(Station #327 on Line 3)

Taxi Fare Estimate

Uber/Rideshare
Hours/Cost
Closed Tuesdays
January-February 09:00-17:00
March-May 09:00-18:00
June-August 09:00-18:30
September-October 09:00-18:00
November-December 09:00-17:00
Last Admission is 1 hours before closing.
For International Visitors:
Adults: 3,000 Won
Children: 1,500 Won
Highlights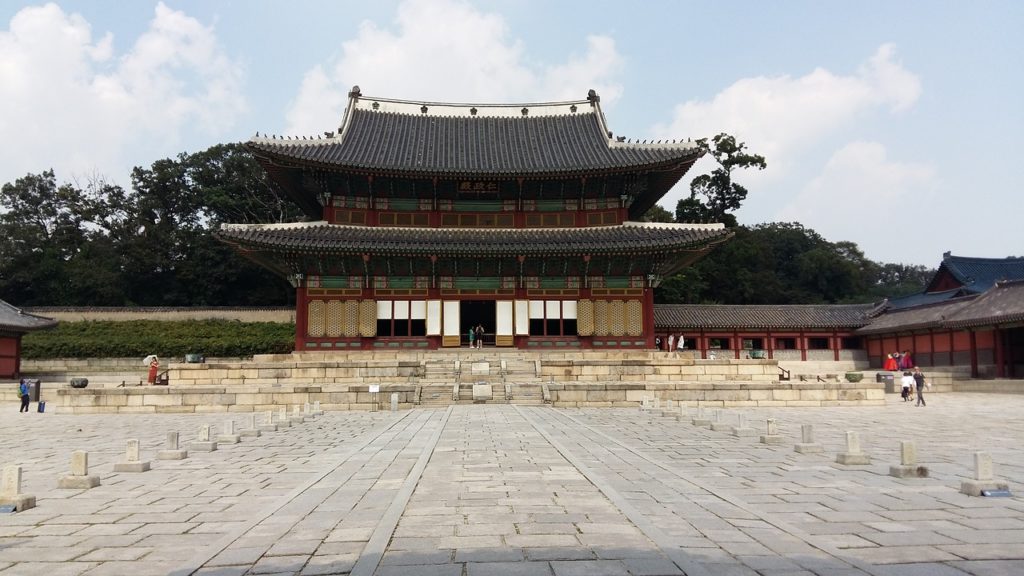 Gyeongbokgung Palace is the largest of Five Grand Palaces in Seoul and is also called the Northern Palace due to its location relative to the neighboring palaces. Built in 1395, it was the heart of the Joseon Dynasty in Seoul.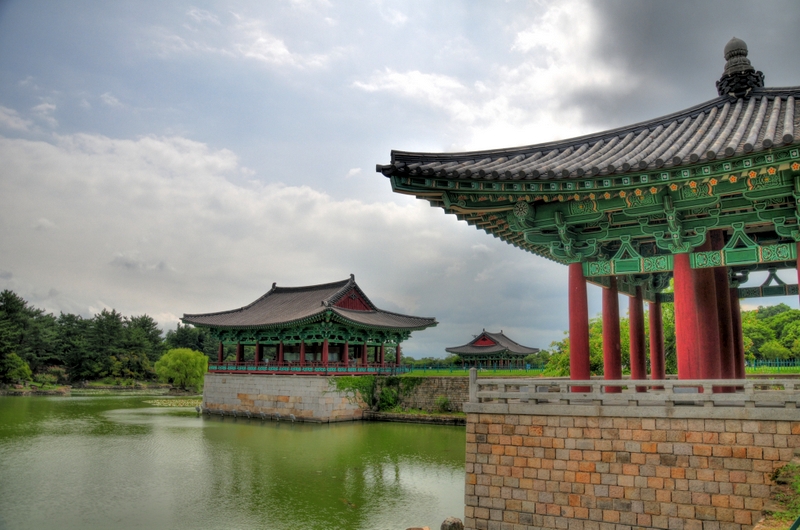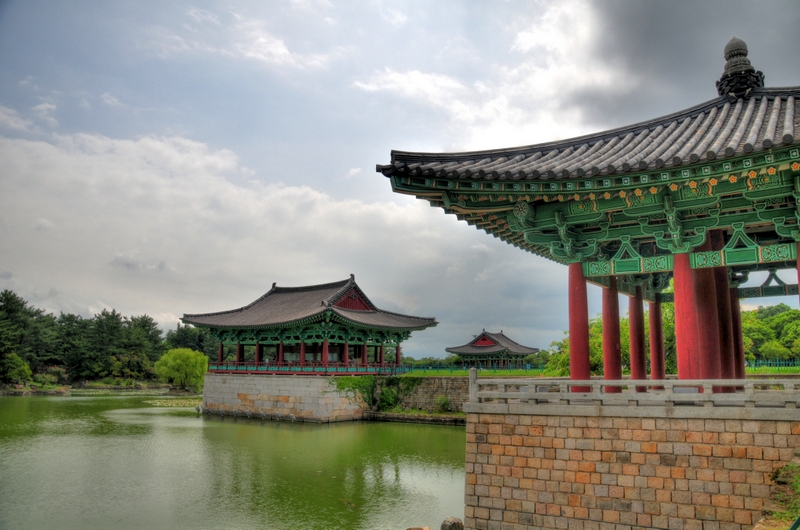 The palace was destroyed by fire during the Japanese Invasions of the 1590's but with efforts from later monarchies, it has been restored much to its original construction. Inside the palace, you can also find the National Palace Museum of Korea and the National Folk Museum of Korea.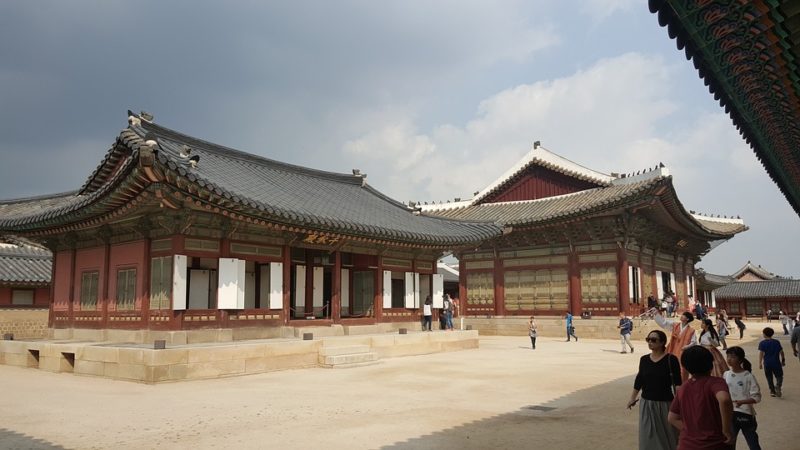 You can stroll through different halls, gardens, and pavilions with complimentary maps or book a guided tour available in Korean, English, Chinese, or Japanese. Due to vast size of the palace grounds, there are plenty of places to get away from the crowds of the city to take photos and enjoy the scenic environment.
Activities
Some popular activities near the palace include renting a hanbok or traditional Korean garment.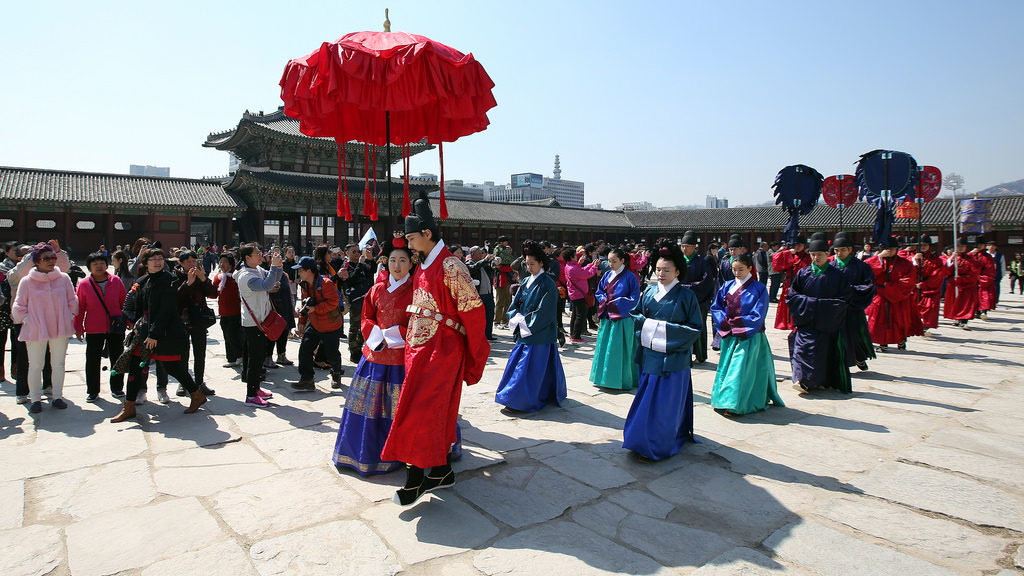 You can also take photos with the guards in front of the palace who are dressed in ancient soldier's uniforms.
From within the palace, you can take a peek at Korea's Blue House where the president resides.