After a couple of days or weeks of exploring Korea, it's natural that you would want some familiar flavors such as Chinese food. Chinese food is present in most of the Western world and has become many people's favorite. This is no different in Seoul!
If you are a Chinese food lover or simply happen to be craving some delicious dumplings, hot pot, Szechuan chicken, or other delicious Chinese dishes, check the following information to easily find recommended restaurants in Seoul.
Hai Di Lao (하이디라오)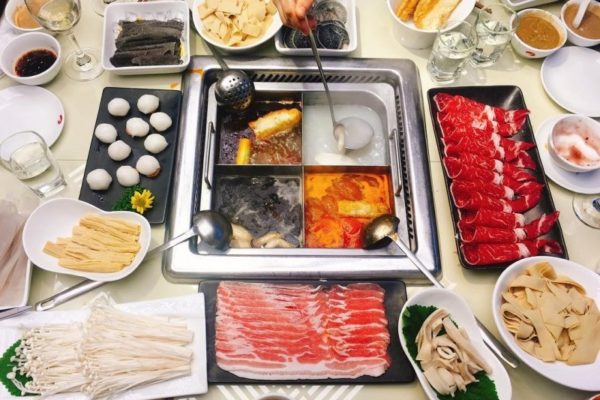 Hai Di Lao is a famous Hot Pot chain founded in Jianyang, Sichuan in 1994. Since its founding, the franchise has expanded to other countries in Asia such as Japan, Hong Kong, Singapore, and Taiwan.
High-quality meats, fresh ingredients, amicable customer service, and great customer entertainment options have contributed to Hai Dai Lao's success not only in China but around the world too. Presently, the franchise has more than 450 restaurants in China and around the world. Needless to say, trying Hai Di Lao at least once is a great experience for your palette and to get out of the daily routine. Even if it's just to try the Hai Di Lao experience, using one of your meal quotas in Seoul to check it out is worth it!
We recommend Myengdong's Hai Di Lao because of its strategic location. Myeongdong is home to a buzzing number of shops for Korean fashion and makeup. It's likely that you'll be visiting Myeongdong to sightsee around Seoul anyway, so stopping at Myeongdong's Hai Di Lao is quite convenient.
Remember to arrive 30 minutes before lunch or dinner time; otherwise, you may have to wait in line. In Korea, the standard lunchtime is 12:00pm.
Menu
When you enter Hai Di Lao, you'll notice that the tables have a built-in broth container, and you'll be handed a tablet to order your food.
The general rule of thumb to eat Hot Pot is selecting a broth, kinds of meat, vegetables, and sauces. After having eaten the main meal, people usually have fruits from the fruit bar as dessert.
Hai Di Lao offers 4 deliciously cooked types of broth:
Spicy mala with Chinese spices
Mushroom Soup
Tomato Soup
Samseontang Soup
After selecting your favorite broths, choose your favorite meats and vegetables from the menu to simmer them in the broth. After having simmered your food for a couple of minutes, until they are kindly cooked, mix them with your favorite sauces from the Sauce far to add that kick of Chinese spices.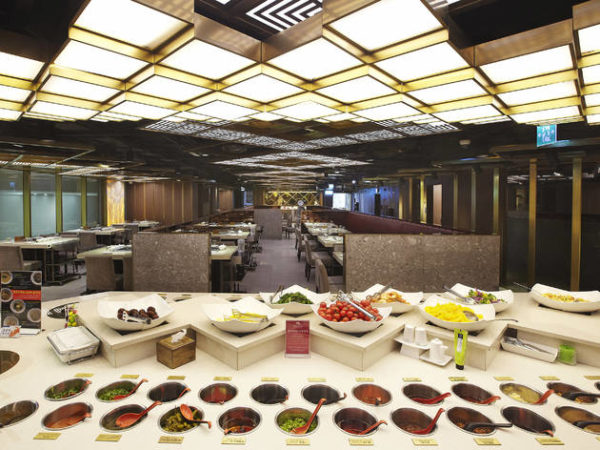 Hai Di Lao's Sauce Bar serves dozens of spices and nuts to create your favorite sauces.
Entertainment
Another reason why many people visit Hai Di Lao is because of its great customer service and entertainment options. For instance, the restaurant offers free manicure services for those waiting in line, and by ordering the "white noodles", you get a little show of "noodle dance" for your table.
It's definitely a great experience to visit Hai Di Lao with friends to have great conversations and enjoy mouth-watering and original Chinese Hot Pot.
Prices
Hai Di Lao can be on the pricier side compared to other restaurants, but the restaurant offers high-quality meats (beef, pork, seafood, etc), fresh vegetables, nuts, fruits, and other ingredients. Be prepared to spend around 50USD to 60USD per person, depending on how much you order.
Remember to pay the 3,000 won for unlimited access to the Sauce Bar where you'll get to try the fruits as well.
Address
1층, Mighty Building (마이티빌딩), 199-13 Euljiro 2(i)-ga, Jung-gu, Seoul
It's located within walking distance from Euljiro 1 – ga Station, you'll easily get there following Google Maps.
https://www.google.com/maps/place/Haidilao+Hot+Pot+Myeong+Dong+branch/@37.565312,126.9749476,15z/data=!3m1!4b1!4m5!3m4!1s0x357ca2f1da99a349:0xbd22bd47bb7f72f1!8m2!3d37.5653123!4d126.9837024
Jonny Dumpling (쟈니덤플링)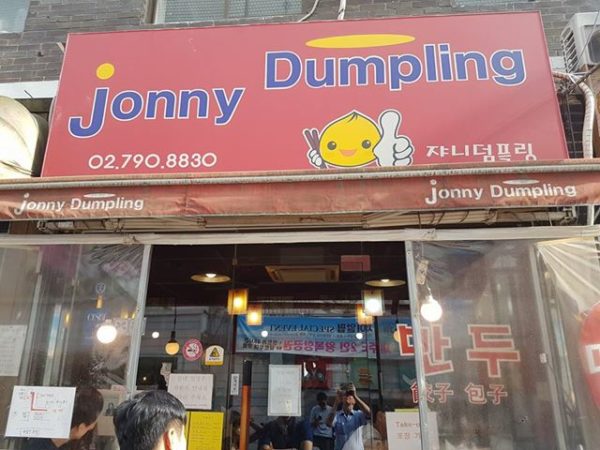 Jonny Dumpling is easy to access as it's located within walking distance from Itaewon station. It's a casual place, with a friendly environment, but it can be on the small side, so consider going without large numbers of people.
Consider stopping for a couple of dumplings with friends if you are craving snacks instead of a full meal for the day. Jonny Dumplings is an inexpensive option to have tasty dumplings. After opening in 2007, the restaurant has received great reviews from online forums and is popular among the locals as well.
Menu
The restaurant is popular for its Half Fried Shrimp and Meat Dumplings, and they also have steamed dumplings for those who don't eat fried food.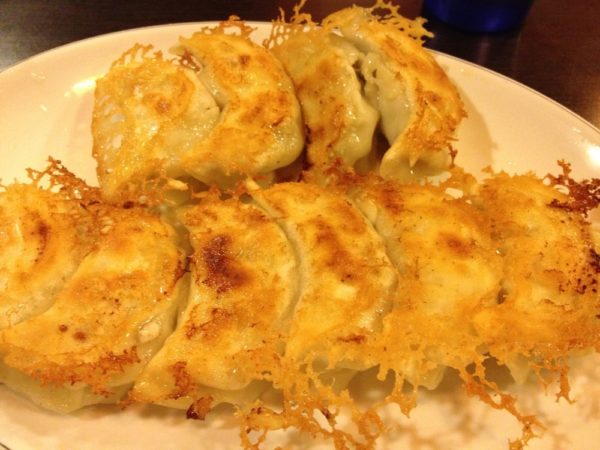 Steamed shrimp and meat dumplings: 8,000 won (7USD)
Half fried shrimp and meat dumplings: 8,000 won (7USD)
Mussel base dumpling soup: 8,000 won (7USD)
Eggs and chives steamed dumplings: 8,000 won (7USD)
Soft drinks: 2,000 won (1.75USD)
Address
Jonny's Dumpling is located within walking distance from Itaewon Station Exit 4. Follow the map, to get there easily.
https://www.google.com/maps/place/5+Bogwang-ro+59-gil,+Itaewon+1(il)-dong,+Yongsan-gu,+Seoul/@37.5338391,126.9915218,17z/data=!3m1!4b1!4m5!3m4!1s0x357ca24a6f594ab9:0x5fb906f7633f5fd6!8m2!3d37.5338391!4d126.9937105
Ho Lee Chow (홀리차우)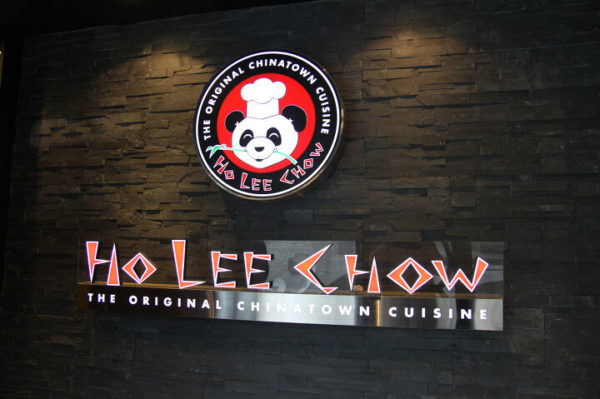 For those who miss the Westernized style of Chinese food, Ho Lee Chow is the perfect option. There are many chains around Seoul, and the main chain is located in Itaewon – inside of Hamilton Hotel.
The restaurant is quite spacious, offering seats for more than 50 people, so you could go with a large group of friends. In addition, the restaurant has gained great reviews for its delicious cuisines in online forums and is well known by the expat community in Korea. At the restaurant, you'll find familiar dishes such as General Tsao, Orange Chicken, Mushu Pork, etc.
Menu and Price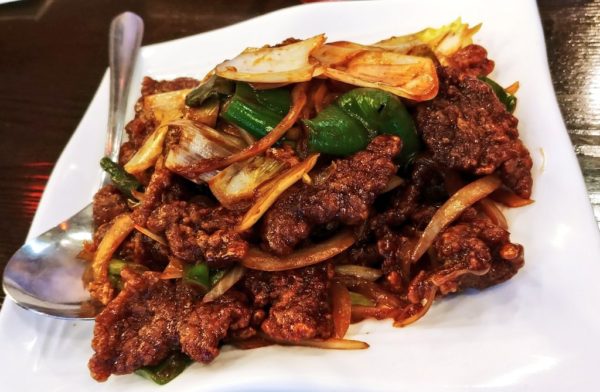 Szechuan Fried Rice: 12,900 won ( 11.28USD)
Shrimp Fried Rice: 12,900 won (11.28USD)
Szechuan Chicken: 15,500 won (13.55USD)
General Tso's Chicken: 15,900 won (13.90USD)
Sweet & Sour Chicken: 15,500 won (13.55USD)
Orange Chicken: 15,900 won (13.90USD)
Kung Pao Chicken: 15,000 won (13.12USD)
Address
https://www.google.com/maps/place/Ho+Lee+Chow/@37.5348466,126.9936744,15z/data=!4m5!3m4!1s0x0:0x1771078d9d5ecebc!8m2!3d37.5348466!4d126.9936744
Located inside the Hamilton's Hotel, within walking distance from Exit 1 or 2 of Itaewon Station.
Seoul has options from all preferences
Now that you know some key spots to try Chinese food in Seoul, don't miss the chance to mix up your daily food intake with some Chinese flavors. Whether you want to try original Chinese flavors such as Hot Pot, or you'd like to have more familiar styles of Chinese cuisine, Seoul is home to diverse Chinese restaurants that are friendly to foreigners.
There is no reason to go hungry on your trip to Seoul, continue reading our blog to find more useful tips and information.