Itaewon Overview
Itaewon is known for its diversity within the city of Seoul. It was the first "Special Tourism District" in the city and hosts restaurants with a plethora of cuisines. The multicultural aspect of Itaewon comes from a military base that is stationed nearby which led to many businesses popping up that catered to American tastes. The Korean government also invested in infrastructure and encouraged economic growth in the area in preparation for the Summer Olympics which were hosted in Seoul in 1988 and the Asian Games. Some unique foods to Seoul that can be found in Itaewon include French, Italian, Turkish, Indian, and Mexican cuisine.
Things to Do
Tourists like to go to Itaewon for the unique and diverse shops, food, and imported goods. There are also plenty of bars and clubs for those looking for nightlife. In fact, some say the best clubs are in Itaewon and they pull in the biggest names in the DJ world. Many of the bars and restaurants follow Western customs such as clubs having ladies' nights on Thursdays where women can get in for free before a certain time.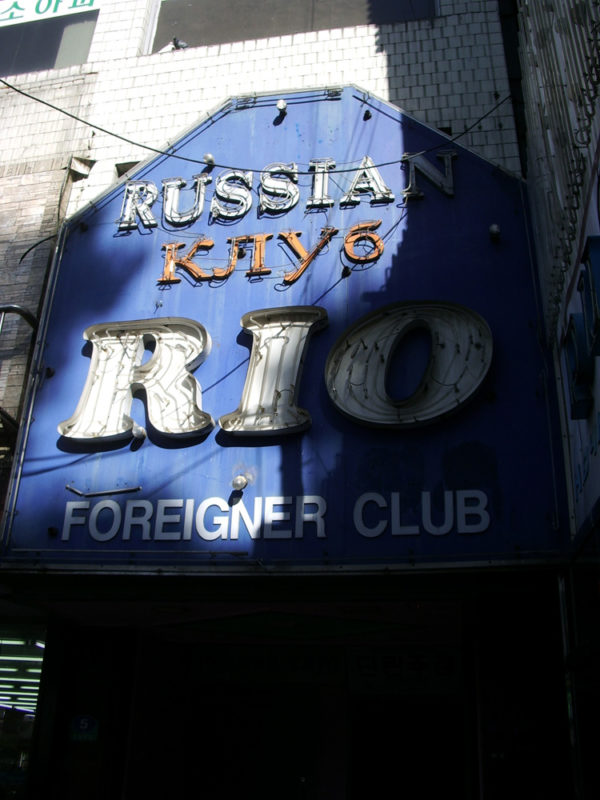 Since the United States Army has a Garrison nearby in Yongsan, there are typically American military members in the area during their breaks.
There's a designate World Food Street and Antique Furniture Street in Itaewon. Many of the businesses are operated by foreigners and may accept foreign currency.