Korea is a tourist's dream with many beautiful, breath-taking sights. While most people are more familiar with South Korea's options, North Korea has much to offer as well. From monuments to ski resorts, there are key places to visit.
Tourism Basics in North Korea
Only 4,000 to 6,000 tourists visit North Korea a year, as their government regulates all visitors. There are various guided tours operated by state-owned tourist groups. Depending on where the guest is from will determine which group will be their right fit. These guided tours ensure the visitors see the best that North Korea has to offer. Guests from South Korea must get special permissions from both North and South Korea's government.
Restrictions of Visiting North Korea
The most common question from westerners is "Can you visit North Korea?" Westerners wishing to visit North Korea have some obstacles to deal with before entering the country. There are stringent rules for certain Westerners, but for most, there are ways to enjoy the beautiful Eastern country. For example, Westerners from the UK are able to arrange travel through London, whose relationship with North Korea is on good grounds. First and foremost, UK citizens must speak with the Embassy of the Democratic People's Republic of North Korea. This is to ensure they obtain the proper visa that they will need to enter the country. They must register with the Ministry of Foreign Affairs before travel if it is to be for more than a 24 hour period.
The UK is just an example, but the Visa rule applies to anyone wishing to enter (with some exceptions). A passport will not be sufficient enough. There are various North Korea diplomatic missions where travelers can request these entry visas. The traveler's passport will not be stamped like during normal international travel. If a tourist is from China, they can use their Chinese ID card and passport for 48-hour entry only. Other countries that may enter North Korea without a Visa include Russia, Switzerland, Albania, Serbia, Ukraine, Zimbabwe, just to name to a few. These particular countries have diplomatic or service passports that allow their Visa-Free travel.
Getting to North Korea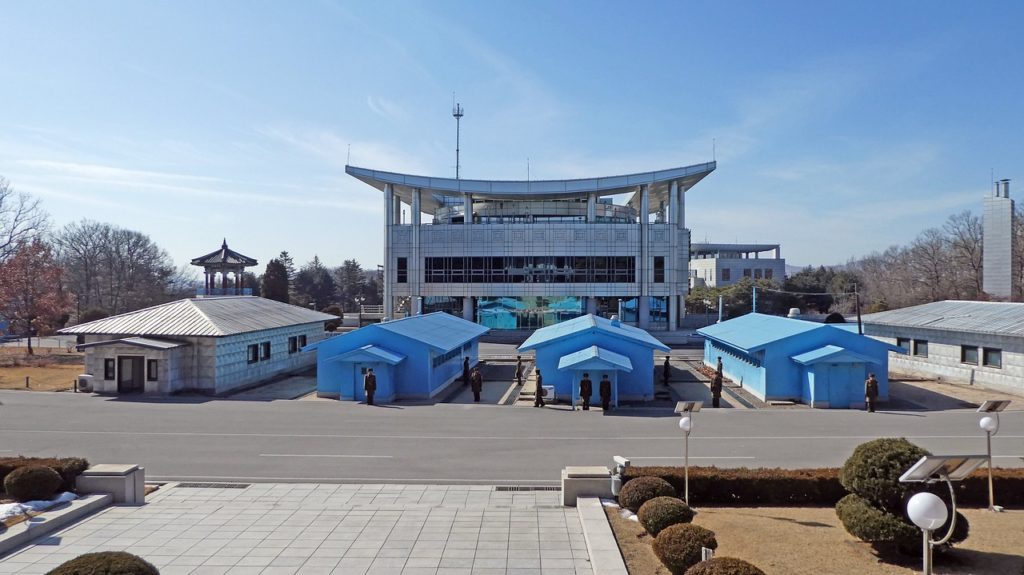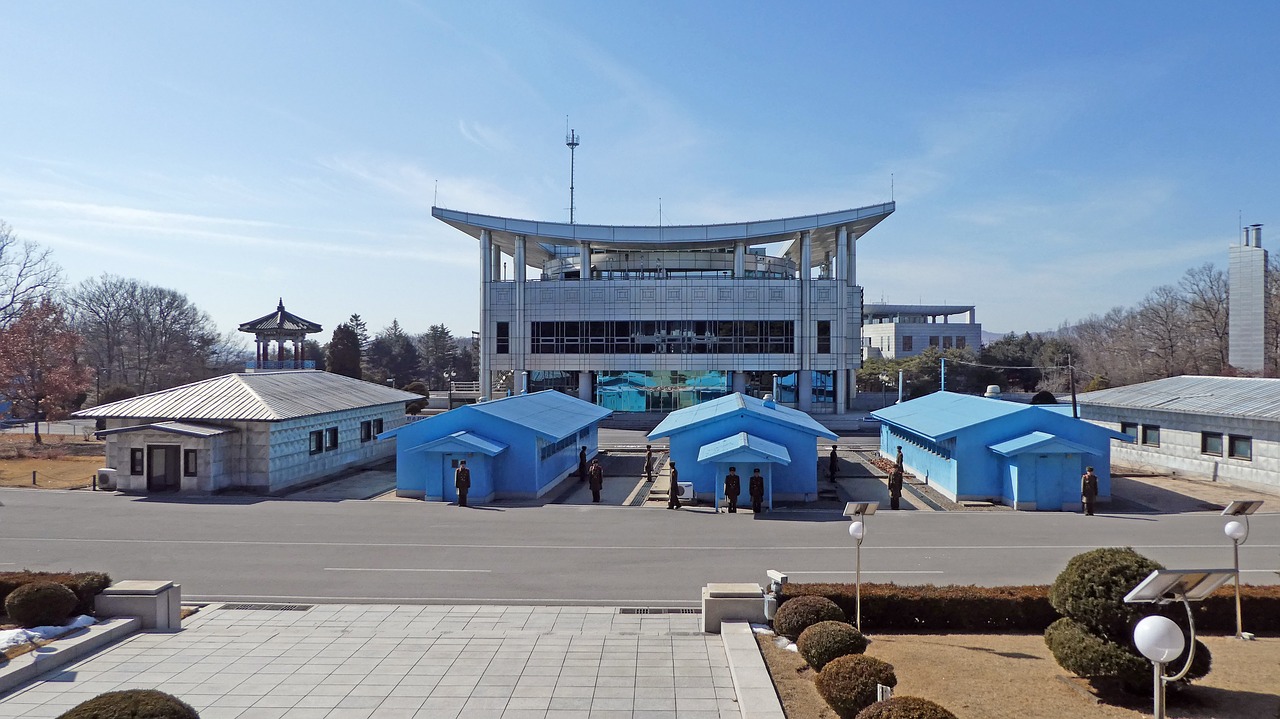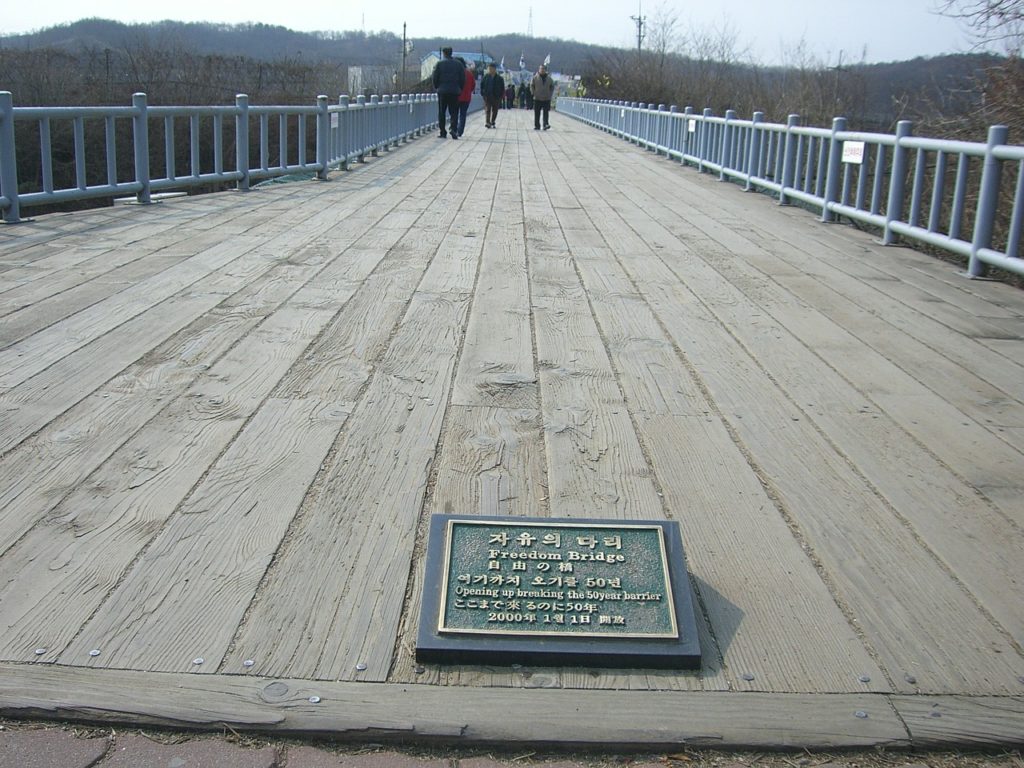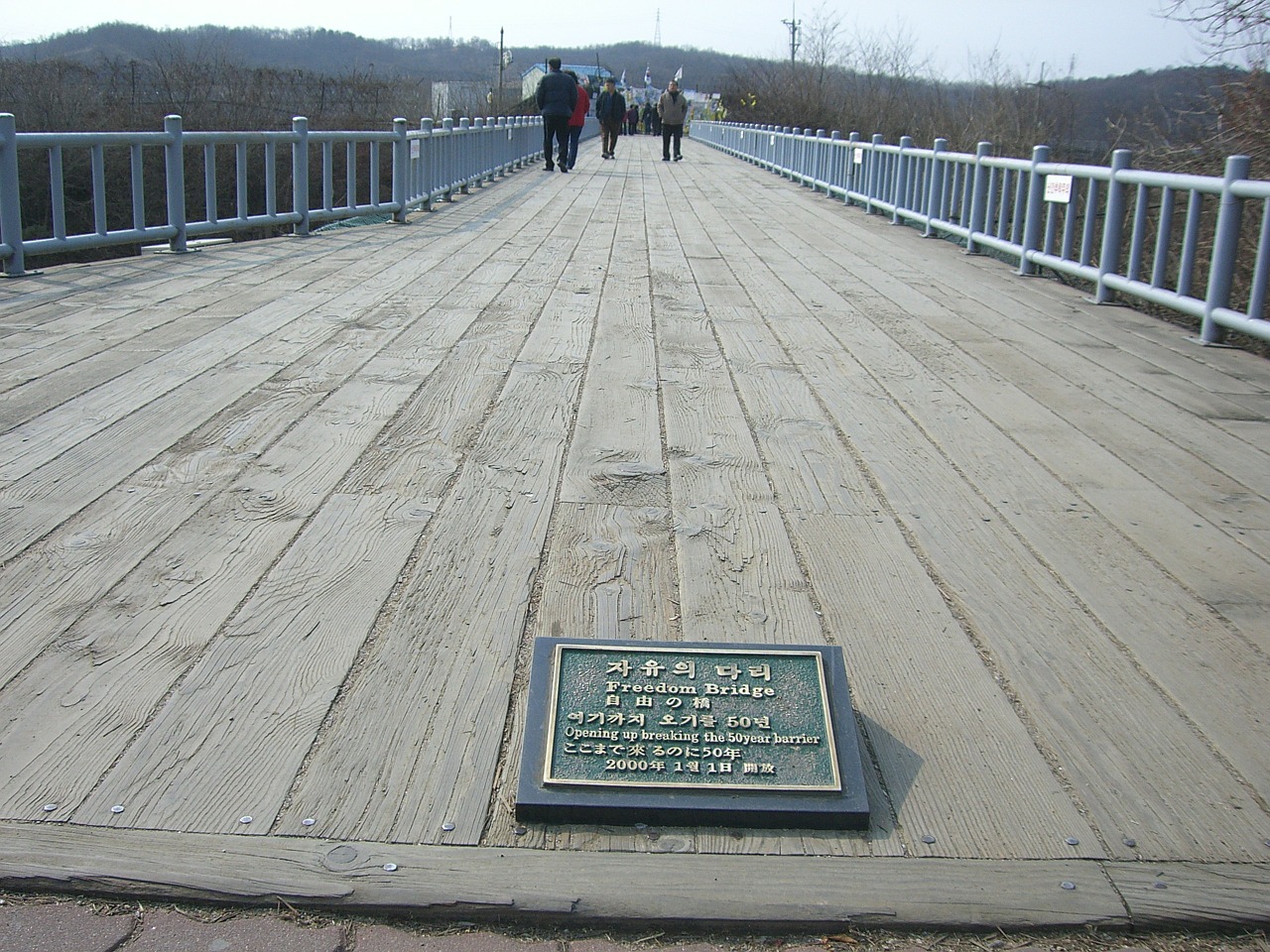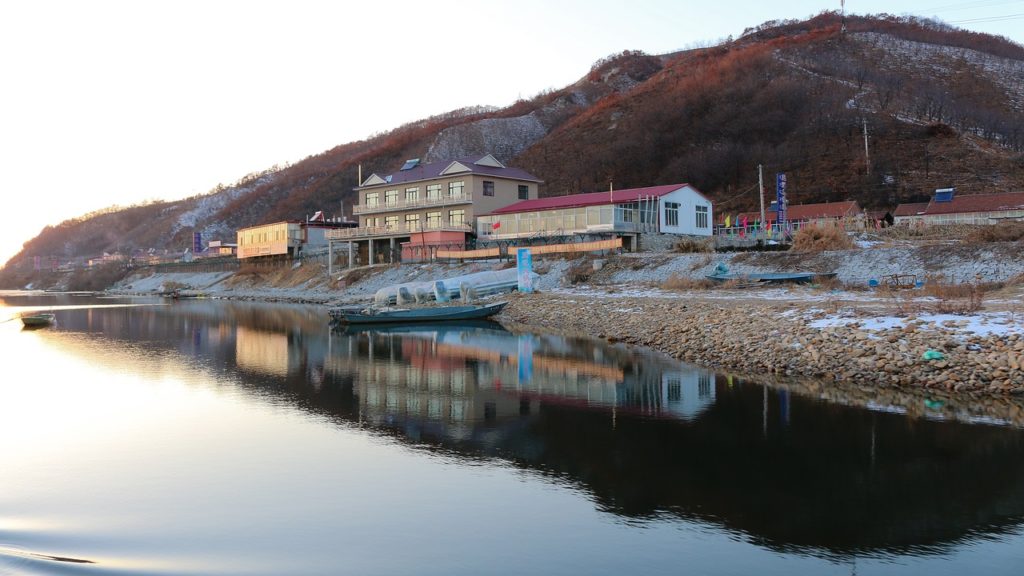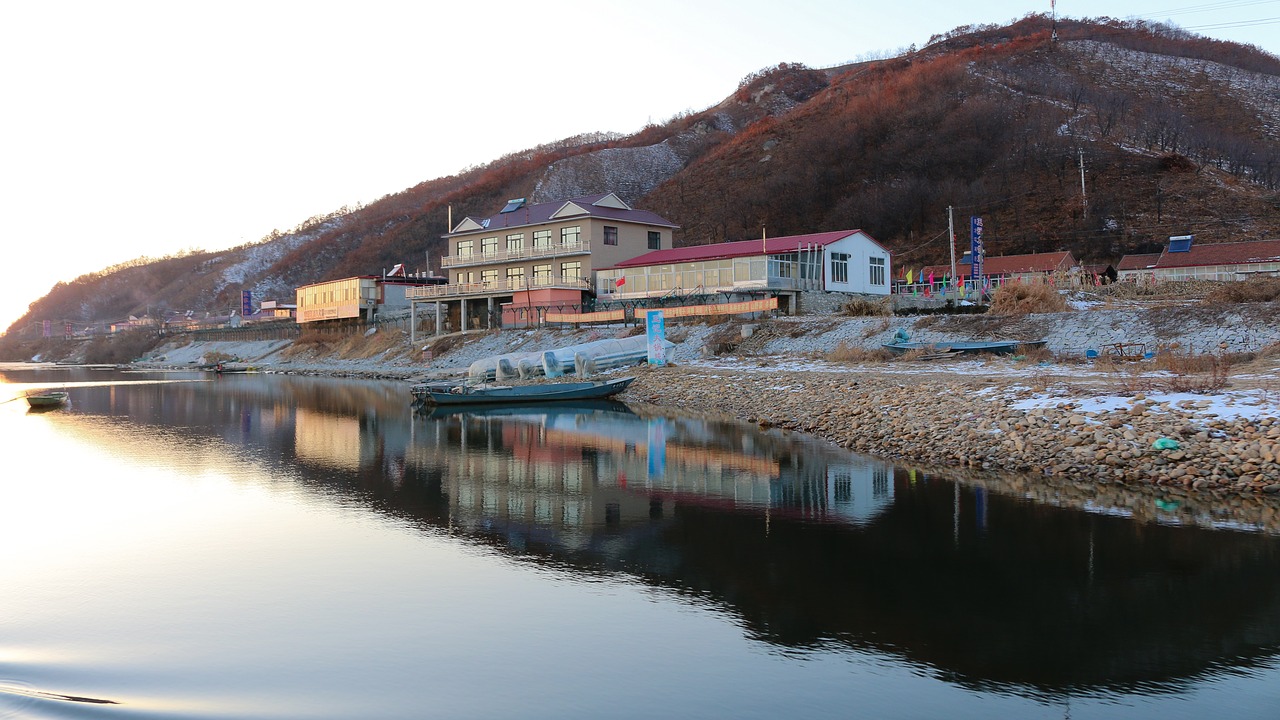 After obtaining the proper visa to gain admittance into North Korea, the next big step is how to actually there. International flights to North Korea do not directly exist due to strict visitor laws. Instead, once a traveler has registered with one of the North Korea tour companies (or travel agencies), they then arrange a flight with that travel company. While some air travel is through Russia, the majority of flights go from Beijing, China. Beijing also features various travel agencies associated with North Korea tourism. There are two airlines that coordinate flights to North Korea, Air Koryo and Air China. Air China is known to cancel flights, so Air Koryo is generally more reliable.
North Korea Tour Companies
There are different tourist groups to accompany visitors to the landmarks and special areas in North Korea. They are as follows: Korea International Travel Company, Korean International Taekwondo Tourism Company, Korean International Sports Travel Company, Korean International Youth Travel Company, and Koryo Tours. Each one offers guided tours to popular locations in North Korea. The companies are partnered with other groups to fit the needs of North Korea's tourist expectations. While each company can be partnered with various other groups, this article will mainly focus on Juche Travel Company that is associated with Korea International Travel Company.
Korea International Travel Company
Founded in 1952, this is the primary travel service in North Korea. They currently partner with Juche Travel Services, based in London in the UK. Together, they formulate great touring options for customers. They have a range of places for tourists to explore with their guided tours.
Juche Travel Services
Juche Travel Services has a long and respectable history with the Korea International Travel Company. With such a history under its belt, this has given them great access to lots of picturesque spots in North Korea. They can take visitors to the capital, Pyongyang, which includes monuments, museums, etc. Most recently, they have regained permissions to operate their exciting rail tours, which offers unique views of many gorgeous spots in North Korea.
Rail Tours
Juche Travel Services is excited to bring back their rail tours in the 2019 season. This extraordinary experience takes guests on steam rail cars through various cities such as Pyongyang, Hyangsan, Wonsan, and more. It allows the visitor to see the different transportation options in the country's capital. Throughout this guided tour, the choices for hotel stays are at three luxury hotels that bring much comfort to the guests. These hotels include Pyongyang Koryo, Hyangsan, and Majon.
Notable Sites and Memorials
North Korea is home to rich historic monuments and grand statues to admire. Below are some key places that a guided tour will show guests, all within the capital, Pyongyang.
Kumsusan Palace of the Sun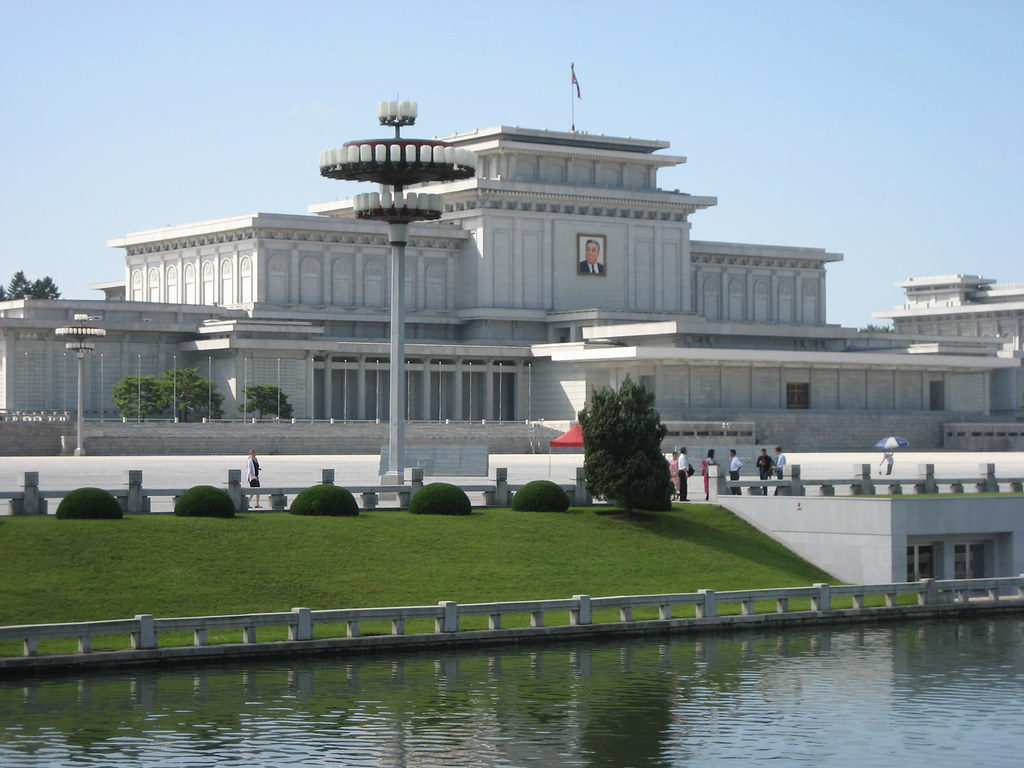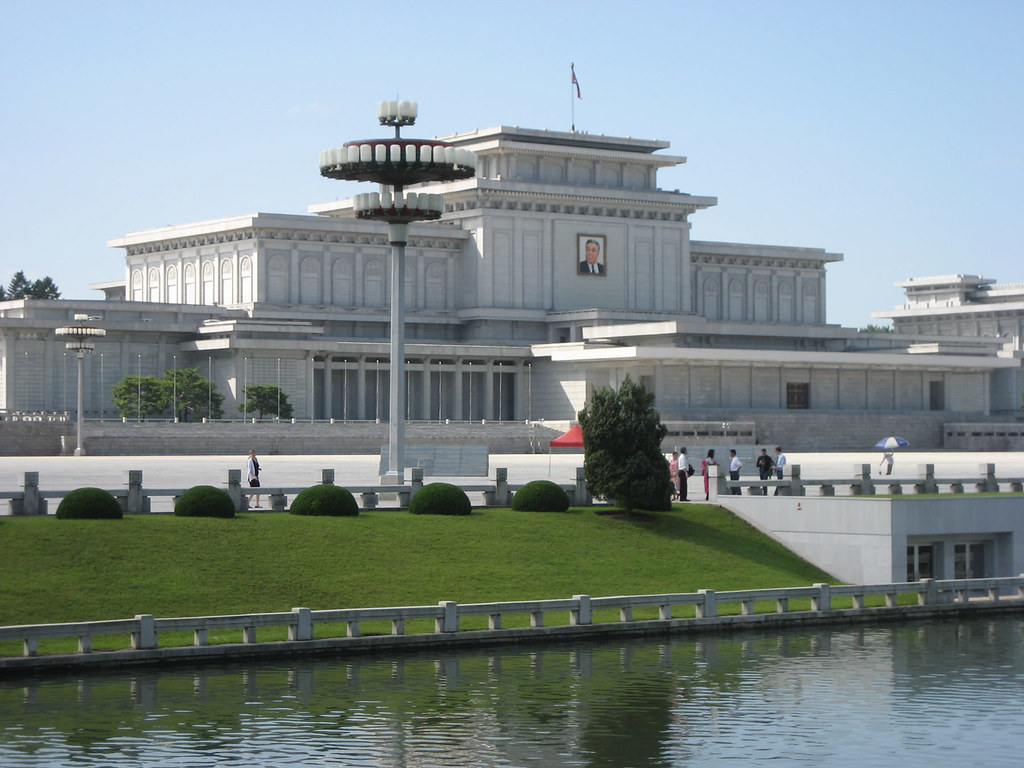 This memorial serves as an insight into the importance of the Democratic People's Republic of Korea (DPRK/North Korea) political culture. Originally, the Palace was built to be a hub of offices and the residence of President Kim Il Sung. With his passing in 1994, Kim Jong Il transformed it into a mausoleum. In 2011, when Kim Jong Il passed away, he joined Kim Il Sung, and now the Palace is their resting place. Tourists taken here can admire the men's awards and beautiful decor dedicated to them by nation states.
Mansudae Grand Monument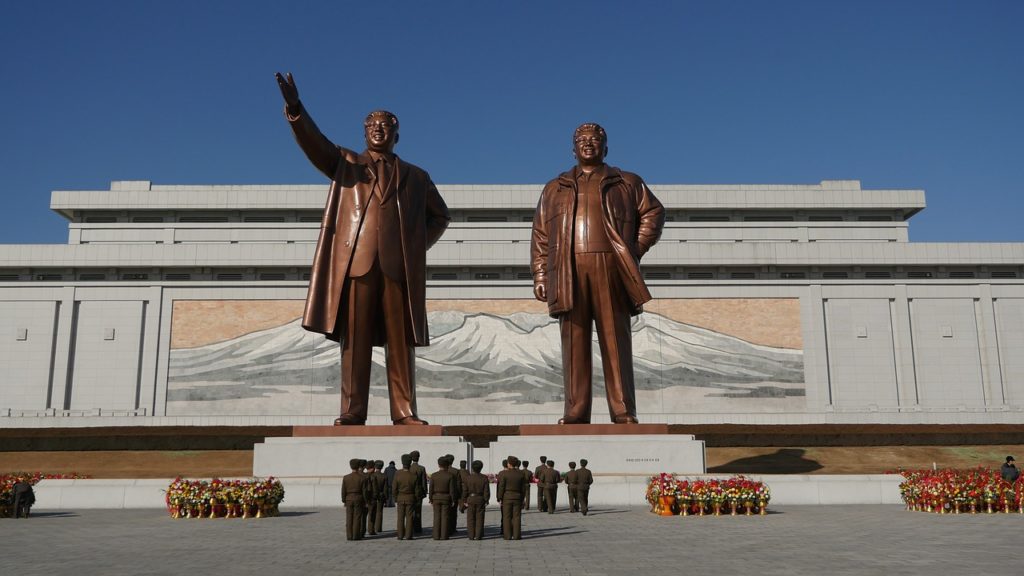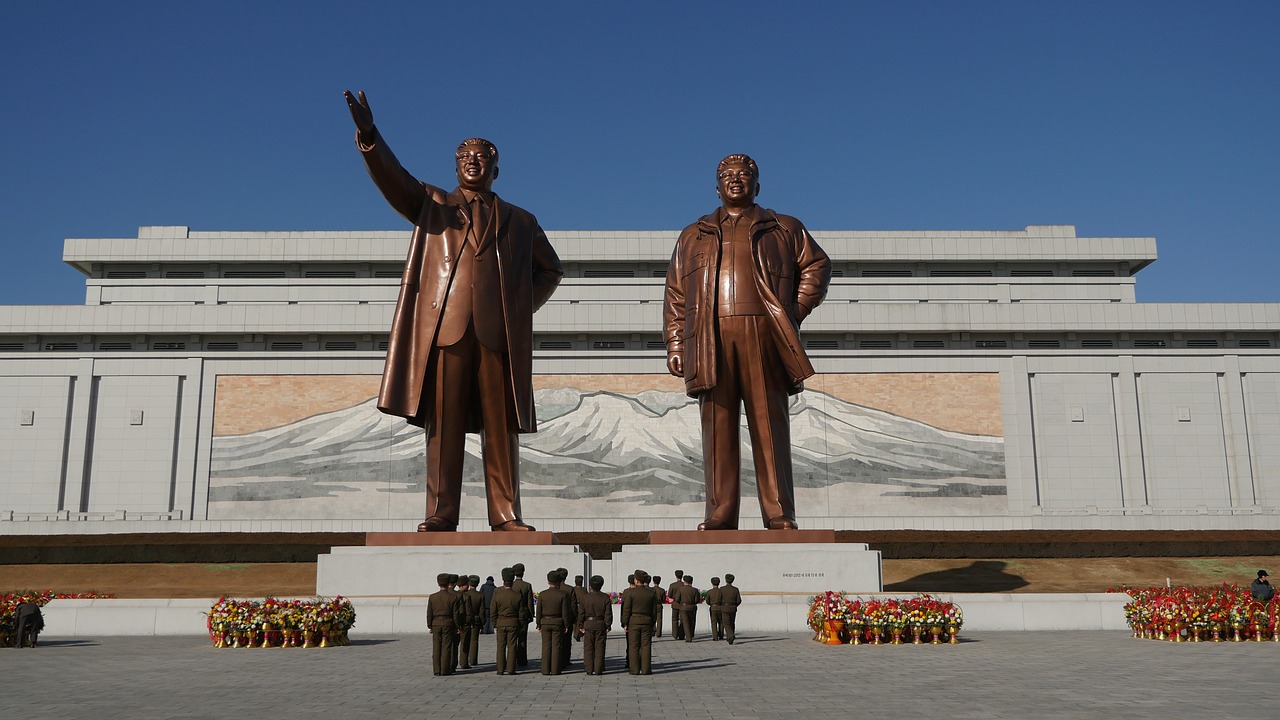 There are a few historical war monuments in North Korea, but the Mansudae Grand Monument is of key importance. Consisting of giant bronze statues depicting Kim Il Sung and Kim Jong Il, it is of magnificent beauty. These grand works of art are situated among other statues that were erected to represent the "Anti Japanese Revolutionary Struggle" and the "Socialist Revolution and Construction." On national importance days, people gather to pay respects and lay flowers.
Tower of the Juche Idea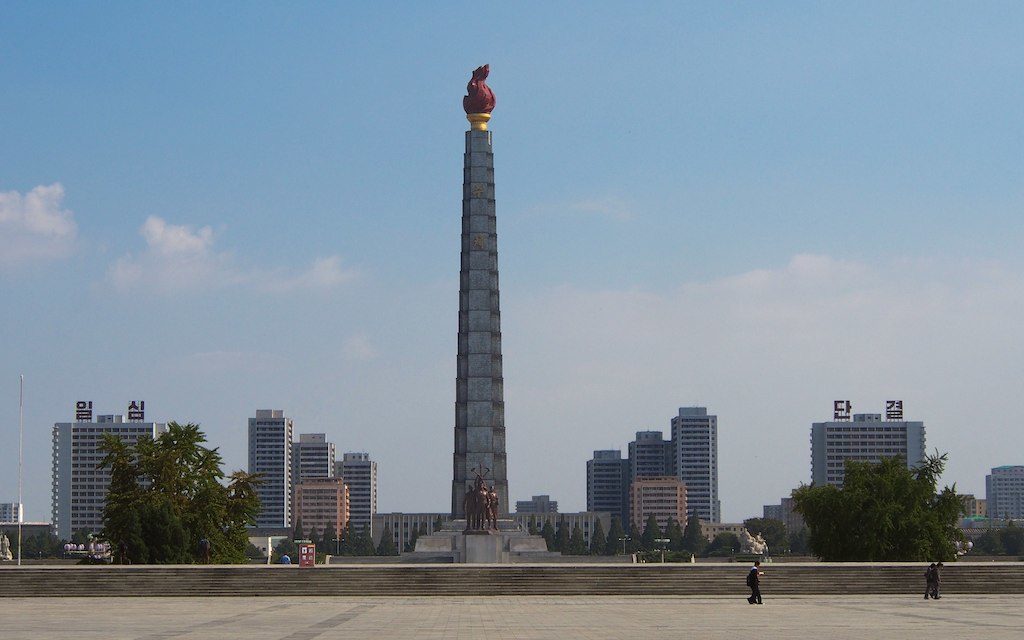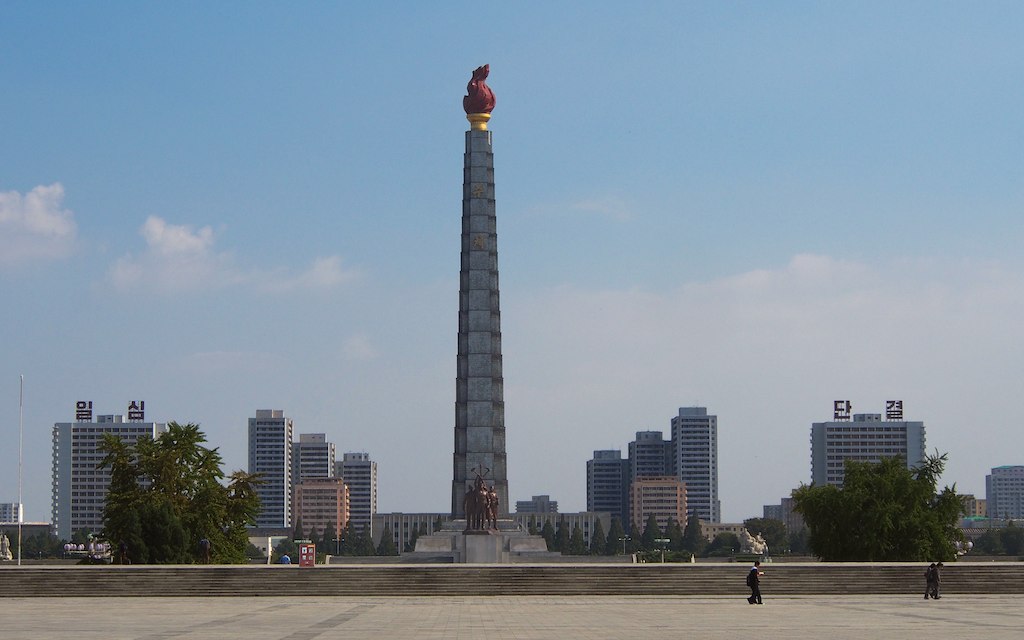 The Tower of the Juche Idea is a grand structure that was erected along the Taedong River in 1982. The tower has a lift to the top which provides a beautiful view of Pyongyang from all directions. It features a torch that shines for all to see as a representation of the DPRK'S influential citizens. It is considered a tower of extreme pride for North Korean citizens.
Korean People's Army Martyr's Cemetery and Revolutionary Martyr's Cemetery
Pyongyang has two distinct martyr cemeteries where North Korea's brave and strong heroes were laid to rest. The Revolutionary Martyr's Cemetery is in a peaceful location spanning about 300,000 square meters. It houses highly detailed bronze statues and a gorgeous granite Korean flag. The Korean People's Army Martyr's Cemetery was erected to be dedicated to those in the Korean War. The heroes of the Korean People's Army are laid within its grounds.
Arch of Triumph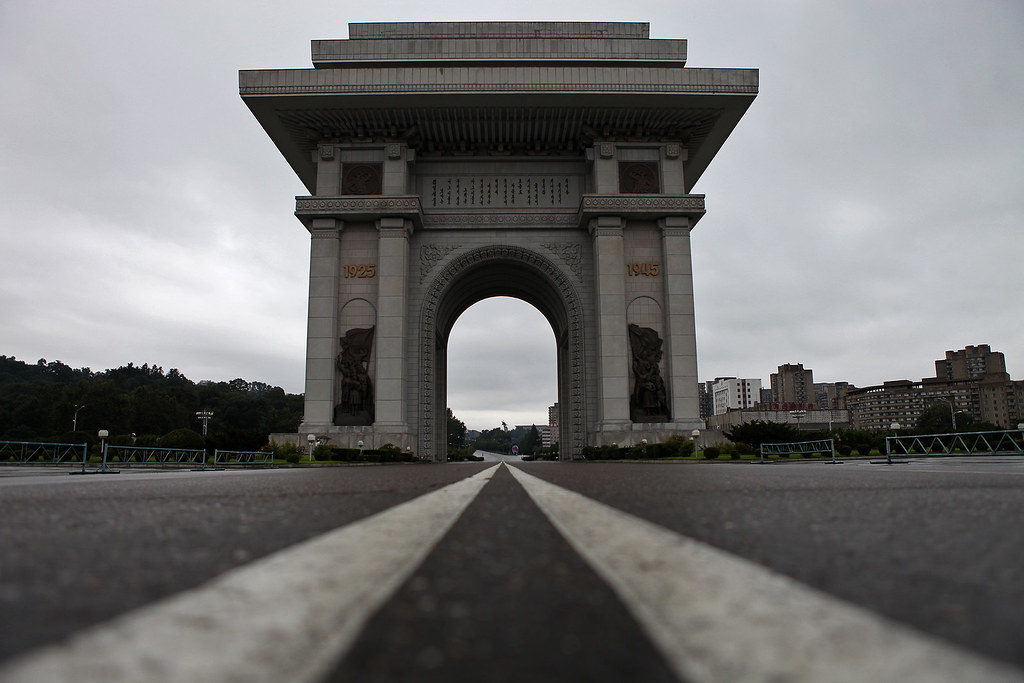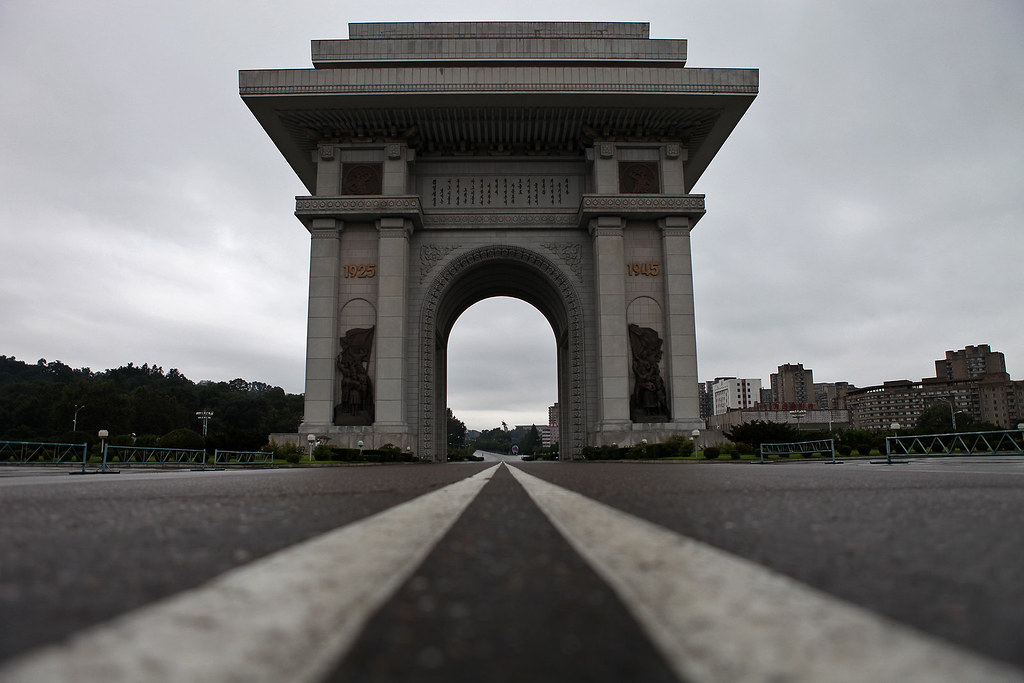 Most of North Korea's monuments and memorials are in existence to show the strength and power of the country, and the Arch of Triumph is no exception. It stands at a wondrous height of 60 meters high and an astonishing 52.5 meters wide. Its grand construction was in 1982 to represent the resistance of the Japanese ruling from 1925 to 1945. What makes it especially unique is that it was dedicated to Kim Il Sung's 70th birthday anniversary. More so, it is built with 25,500 blocks, each representing a single day in Kim Il Sung's life.
The level of dedication to North Korea's armies and overcoming of obstacles is highly admirable. These just a few of the many magnificent monuments to see. The city is home to other alluring statues and memorials.
Masikryong Ski Resort Hotel
In 2013, North Korea began allowing tourists to visit in the winter months. The Masikryong Ski Resort was built in an impressive 10 months 12 miles outside of North Korean town, Wonsan. The ski resort had high hopes of being included in the 2019 Winter Olympics, but ultimately the event was given to South Korea's city of Pyeongchang. Nevertheless, Masikryong Ski Resort is a place for winter fun and activities. It reaches up to 4,460 feet. It is an all inclusive experience with a hotel, ice rink, swimming pool, and various restaurants. It features 9 skiing slopes and even has a ski school.
Food from North Korea
Korea's food culture is a delicious adventure to explore. The culinary experience while traveling is perhaps the most fun as trying different culture's foods is exhilarating. North Korea's cuisine is known especially for "Pyongyang naengmyeon mul neangmyeon" which is a cold buckwheat noodle dish. It is served with a hearty meat broth, watery kimchi, boiled egg, and sweet Korean pear. Another popular dish from the region is "Taedongang Sungeoguk" which is a trout soup. This dish has clear broth and little seasoning as to really highly the rich fish flavor.
North Korea's dessert scene is unique as well. Many desserts consist of rice and mung beans. Rice pudding is very popular, which is made sweet by the use of sweetened rice and jujubes. Other desserts include but aren't limited to, honey pastries, rice dumplings, and tea cookies.
Cost of Traveling to North Korea
With all the gorgeous sites to visit in North Korea, the only left to discuss is the cost. Considering that travel has to be directed through tour companies, there are usually inclusive packages offered for a base rate. For example, Juche Travel Services has the option of air or train travel, though train travel is not included in their tour package prices. Their tour packages range from 3 night stays all the way up to 12 night stays. That will cost the guest anywhere from $921 (810 Euros) to up to $2,219 (1,950 Euros) depending on their desired stay. Each travel company will have different pricing, but Juche seems to offer the best prices. The prices reflected are for private tours, they also offer group tours as well. Their group tours accommodate up to 10 people and start at $1,064 (935 Euros).
From indulgent food dishes to great insight into the political and revolutionary history of North Korea, there are lots to learn and explore.