South Korea is a treasure cove of many beautiful cities and counties, yet Pyeongchang may be the golden egg among them all. Pyeongchang is full of adventurous tourist sites as well as many sightseeing attractions. They even hosted the 2018 Winter Olympics! While visiting everywhere would be ideal, it is not always practical. Below is a collective list of favorite and exciting spots to visit as well as lodging accommodations.
Pyeongchang: A Winter Wonderland
Pyeongchang has long and cold winters, which gives the advantage to have ski resorts. Two of the most popular are Alepensia and Yongpyong. Each resort offers up some of the best in experiencing the world of skiing. Alpensia features 6 slopes that reach upwards of 4,593 ft (or 1,400 km). This ensures everyone can have a great time from beginner to expert. They also have snowboarding areas.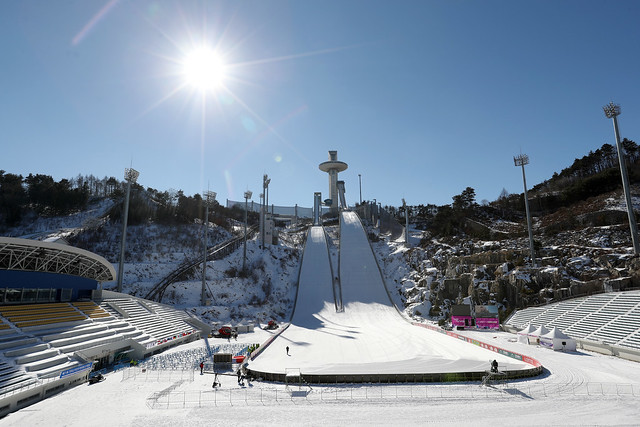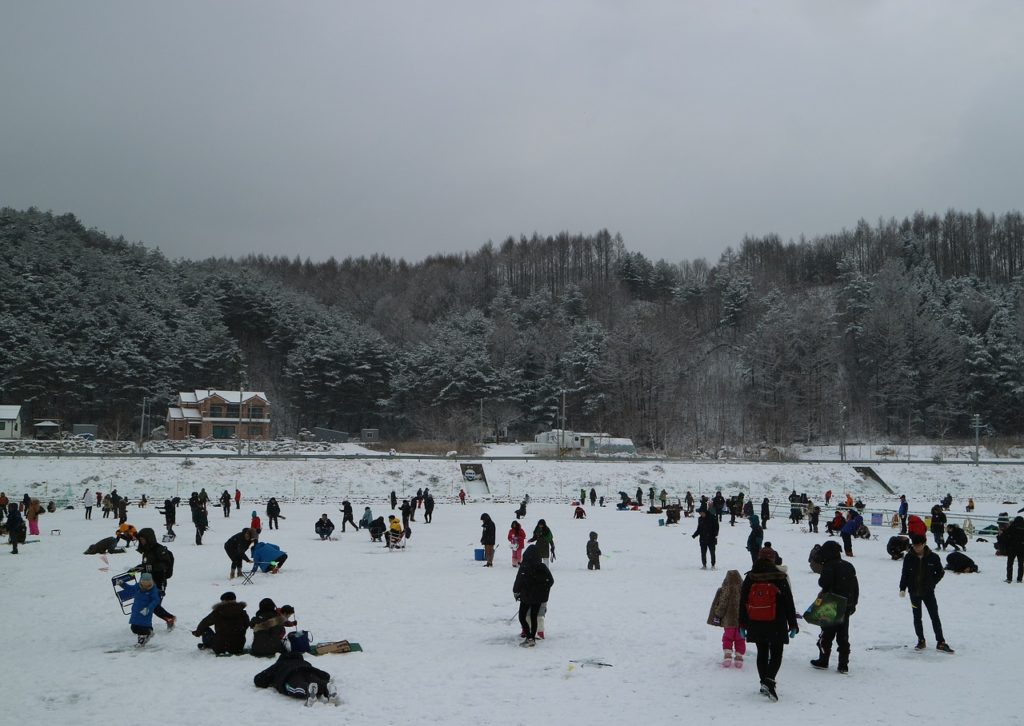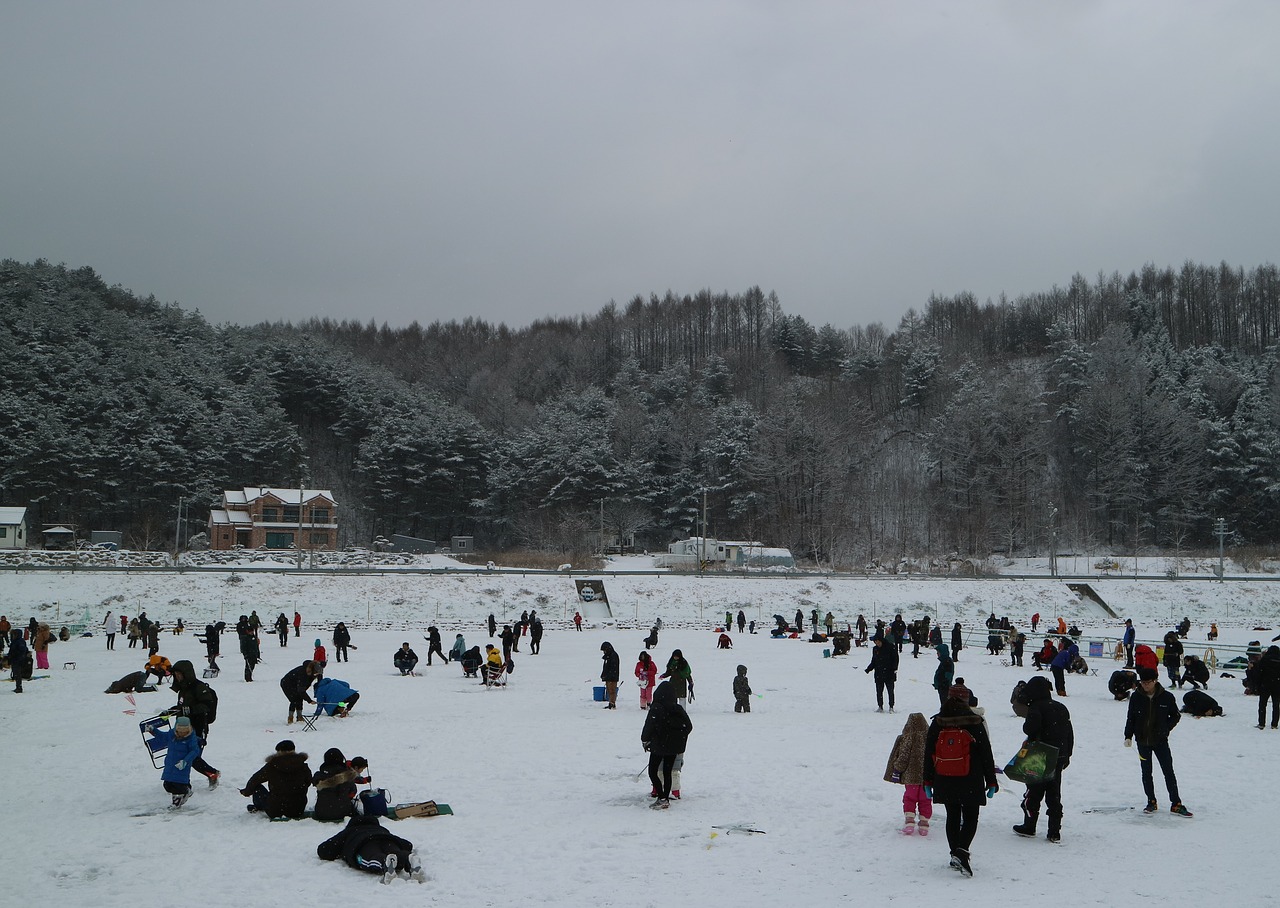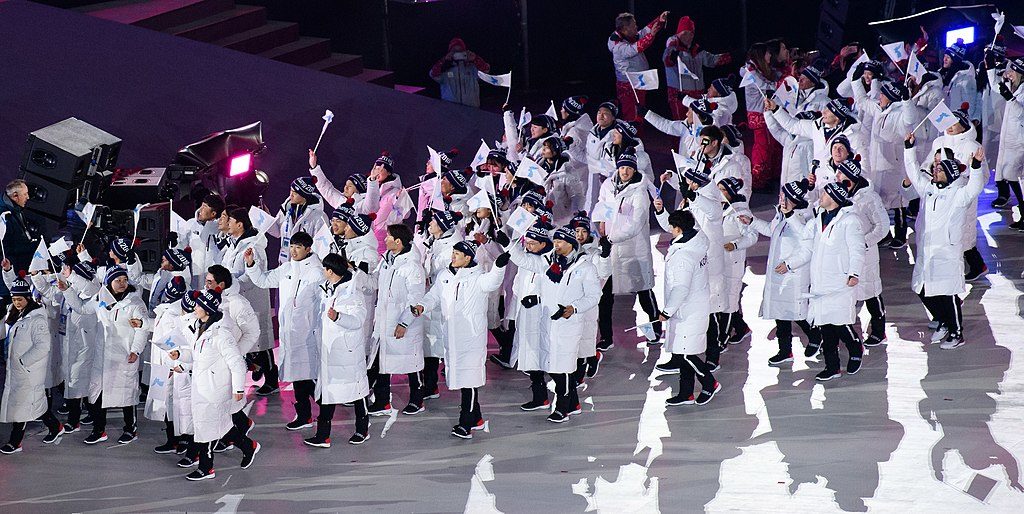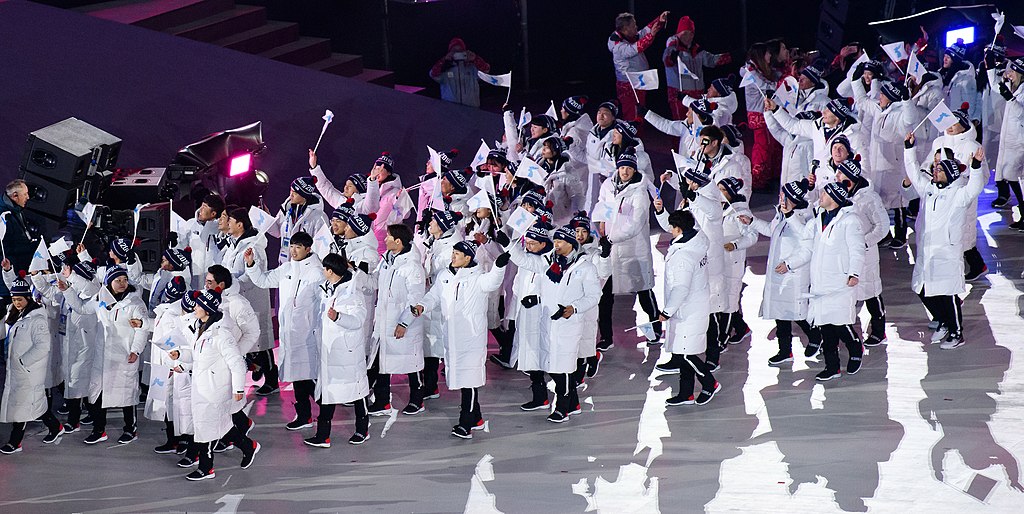 Yongpyong is the king of ski resorts with a whopping 28 slopes to explore. In the summer months, they even feature golfing and have a water park. Besides skiing, they have plenty of accommodations from saunas to restaurants. It is quite literally a nestled package of something for everyone. They also have hotels and condominiums for their guests to stay in.
While ski resorts are a significant attraction during the winter months, so is Pyeongchang's Snow Festival which takes place in Daegwallyeong. This family-friendly event has been going on since 1993 and has grown tremendously in popularity. The festival hosts a few competitions from skiing to snowmen building. There are also highly detailed snow sculptures to admire. Gaming adventures include a hunting game that takes place on the Hwangbyeongsan Mountain.
Pyeongchang's Mountains and Nature Park
Pyeongchang is tucked in the Taebaek mountain range, which spans through North and South Korea. There are four particular mountains that are notable in this range. They include Mount Seoraksan, Mount Kumgangsan, Mount Taebaeksan, and Mount Odaesan. Mount Odaesan is exclusively in Pyeongchang region (more particularly Gangwon-do) and is home to many beautiful temples with rich histories.
Mount Odaesan is considered a National Park and has a home to Korea's largest natural forest. This national park is an indulgence for those who enjoy the outdoors. Odaesan's wildlife is both of the plant and animal nature. Tourists can expect to see Nuncheunkbaek and Yew trees as well as royal azalea plants. The landscape offers genuinely breath-taking scenery and among that animals live in their natural habitats. Some animals to see here include boars, musk deer, turtledoves and woodpeckers.
Mount Odaesan also has many hiking trails to explore. These trails are both for novice and experienced hikers and give the opportunity to take in even more of the lush, natural environment. The park also provides outdoor enthusiasts the chance to enjoy an overnight stay or a weekend within its campgrounds. This spot is popular among tourists and native residents.
Mount Odaesan has a distinct temple, the Wolijeongsa, built around 643. It features classical Korean architecture. Wolijeongsa is home to the octagonal 9-story stone pagoda and has a stone figure of Bodhisattva. Another notable temple to visit is the Sangwonsa, where an ancient brass bell is housed. It was built around 705 and has had many restructures of its foundation throughout the years. It has a wooden figure of Manjusri child.
Pyeongchang's Jumunjin Beach and Mureung Valley
The mountain terrain and national park are not the only outdoor spots to check out. Pyeongchang is practically endless in its natural environments and astonishing scenery. Two other enjoyable spots in the region are the Jumunjin Beach and Mureung Valley which each offer their own unique features.
Jumunjin Beach has crystal clear blue waters and white sands. The eye-catching beach has shallow water, which is perfect for wading and light swimming. This feature also makes it safe for children so families can really get all of the benefits from this beach. The beach itself also has a couple attractions to check out. There is the Jumunjin Lighthouse which was constructed in 1918. While the original lighthouse was destroyed in the Korean War, fruitful efforts gave it life again in 1951. The beach also has the Jumunjin Port, where over 300 fishing boats are active every day. This port is the primary source for the fresh seafood that is served at Jumunjin Beach restaurants. So not only will tourists get the ultimate beach experience, but the cuisine will be top notch.
Another notable place at the Jumunjin Beach is the breakwater area which was featured in a television series. This is drawn in many people looking to get a candid snapshot in the beautiful area. The breakwater was created to aid in erosion and is the best spot to overlook the ocean.
The last, and perhaps the best, spot to explore while visiting Jumunjin Beach is Gangneung Boksakkot Village. This village gives visitors the experience of the farming community in Korea. Peach blossoms are their mainstay, and guests can pick fresh fruit right from the trees. The village sits around two streams, the Sillicheon and the Hacheon, which has log bridges constructed by the residents long ago. There is a lot packed into this small village and is worth the stop while at the beach.
Next on the list of places to explore is the Mureung Valley (Mureunggyegok Valley) which is truly a spectacular place to visit. It is tucked between the Dutasan and Cheongoksan mountains and has many natural ponds and waterfalls to behold. Yongchupokpo Falls is of the most popular spots. The whole valley dips and turns into the ponds.
Pyeongchang Transit to Seoul, South Korea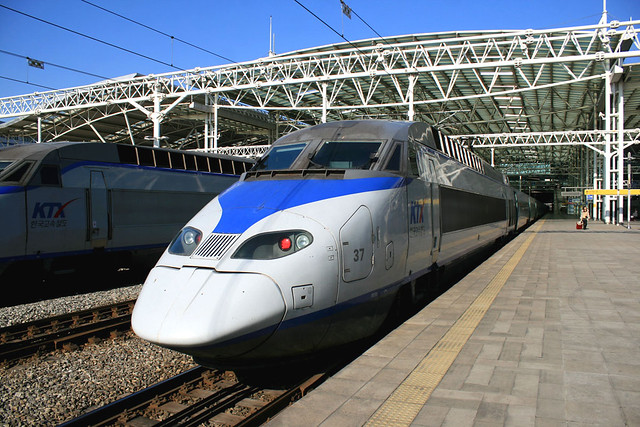 Pyeongchang's transit system is quite advanced, featuring a KTX line that connects to Seoul, South Korea's capital. While taking a traditional car from Pyeongchang to Seoul would be over 2 hours, the KTX can get guests there in under 80 minutes! Its technology far exceeds other transit systems with speeds over 300km (190 mph). It is top of the line in safety and a king in the industry!
Lodging in Pyeongchang, South Korea
The hotel and lodging experience in Pyeongchang is not a typical hotel chainstay. Many of their options are spa-like environments that genuinely cater to the peach of mind someone looks for from a hotel. Relaxation is put at the top of the list as most of them have modern, comfortable rooms. The Daegwalnyeong, for example, has apartment style lodging with full kitchens. The Phoenix-Pyeongchang has an indoor/outdoor water park perfect for families. The Elf Spa, while relaxing, is also very colorful and whimsical with its decor.
Food in Pyeongchang: An Experience to Remember
Pyeongchang is a bustling hub of food markets, restaurants, street food vendors, etc. With plenty of options, the choices are limitless! When eating in Pyeongchang (or Korea in general for that matter), it is not as simple as picking a place to eat and going there. It is so much more than that. Korean restaurants offer up quite the experience while dining. Only the freshest of ingredients are used nearly everywhere, providing a taste that is a cut above.
An extremely popular place is the Jumunjin Fish Market. Every morning fresh seafood from the East Sea is brought in by fisherman to be bid on by customers. The variety is a little overwhelming, but so fascinating. There are squids, blow-fish, shrimps, and much more. Once the seafood is obtained, there is even the choice to have a local restaurant prep it. Imagine buying freshly caught seafood and then getting it cooked to perfection! The tables get set with scissors so that the customers can cut open their own finds once prepared. It is truly a unique dining experience.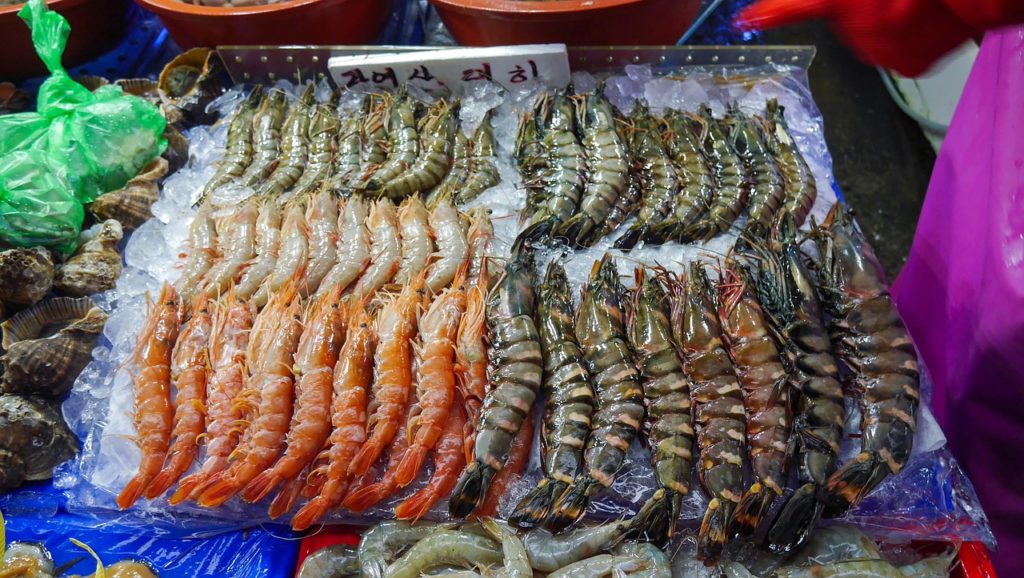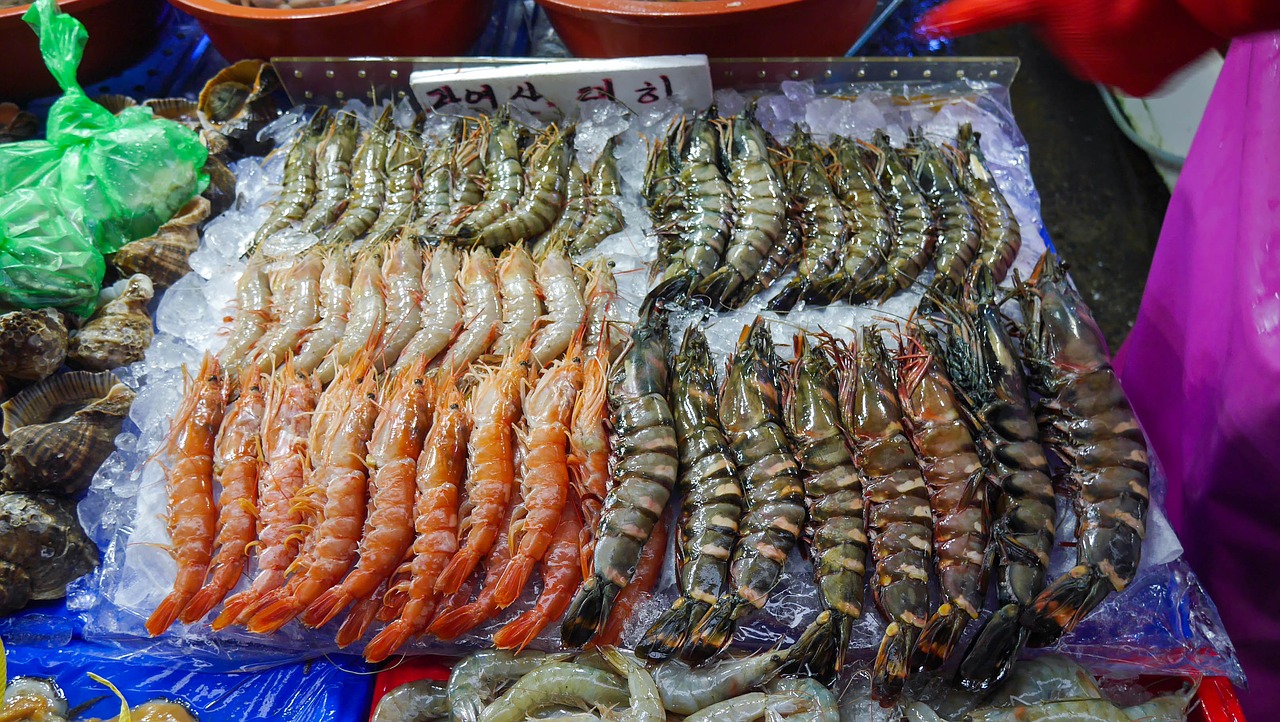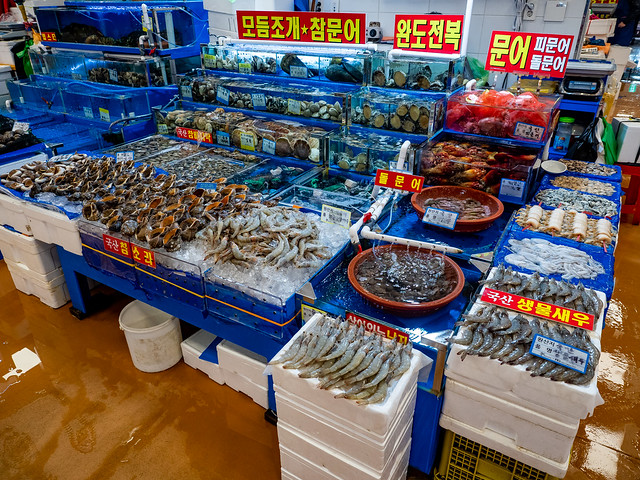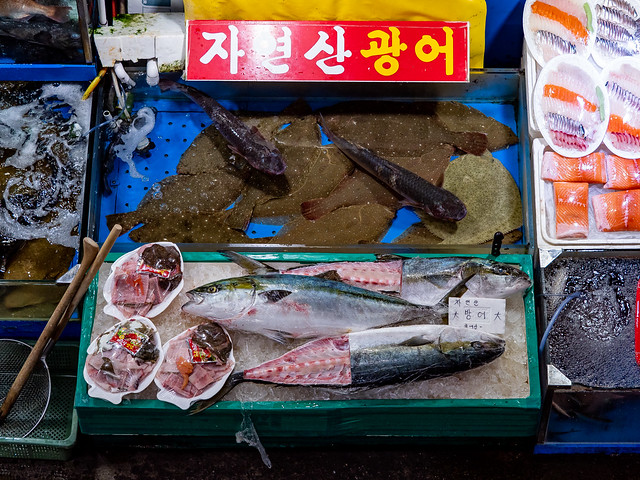 While Jumunjin Fish Market is wildly popular, there are many other places to explore. Fresh seafood is always at the top of the list, but there are great finds like kimchi (fermented veggies seasoned with a variety of spices) and bibimbap (cooked rice served with meat, sauteed veggies and chili paste). Both kimchi and bibimbap are Korean staple foods, and Pyeongchang serves some of the best!
With so many options to explore, Pyeongchang should be at the top of every tourist's must-see list!