What to Do at Caribbean Bay (캐리비안 베이)
Visitors can spend days or even weeks in Seoul alone. However, if you are visiting during summer months, you should check out Korea's largest water park, Caribbean Bay Korea (캐리비안 베이), located about 1.5 hours away from Seoul.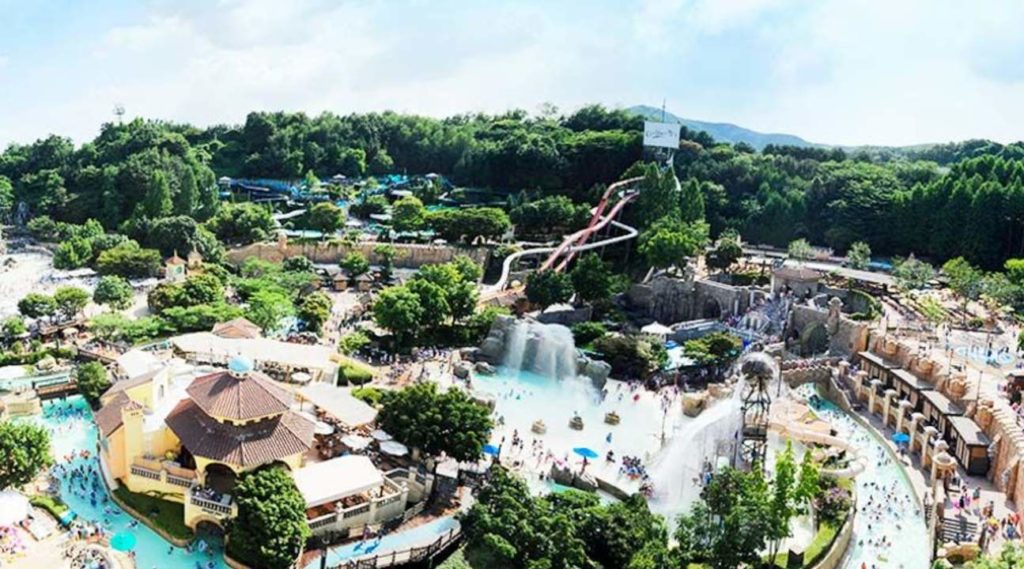 The water park, built in 1996, features a variety of amenities ranging from a lazy river ride, a wave pool, a sandy pool, and a plethora of rides. The water park holds the record as the largest indoor and outdoor water park in the world.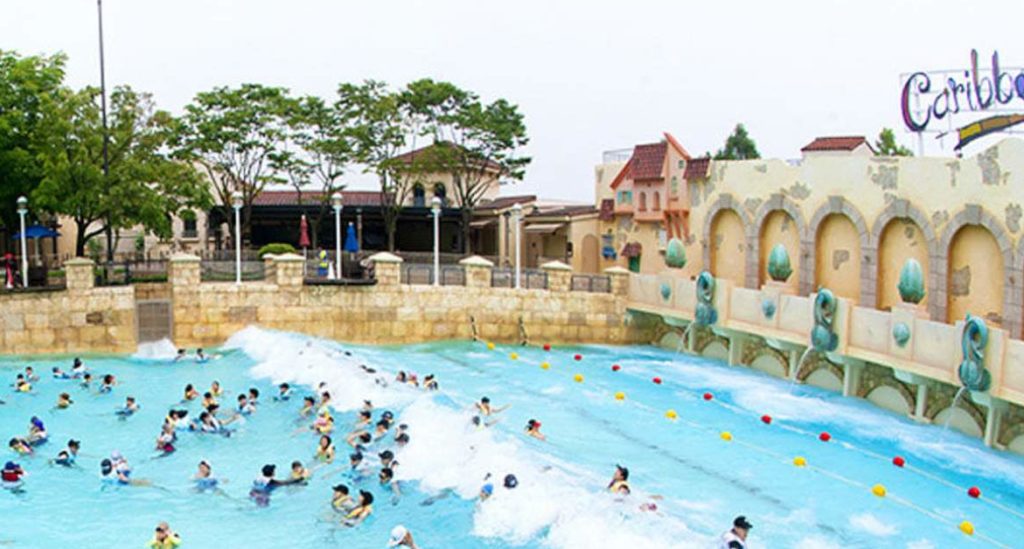 Business Hours
Monday-Friday: 10:00am-6:00pm
Saturday: 9:30am-7:00pm
Sunday: 9:30am-6pm
*Check the official website as they may have low season/high season hours.
Price
Price varies depending on the season but ranges from 28,000 WON to 42,000 WON for a day pass. Below is the ticket for the current season. Be sure to check the office website for most up to date price and special discounts.
Day Ticket (All day)

Afternoon Ticket (14:30~)

Adults

Children

Adults

Children

42,000 WON

33,000 WON

36,000 WON

28,000 WON
How to Get to Caribbean Bay
Thanks to highly developed public transportation system around Seoul, visitors can get to the Carribean Bay Korea through multiple ways. Address: 199, Everland-ro, Pogok-eup, Cheoin-gu, Yongin-si, Gyeonggi-do
Subway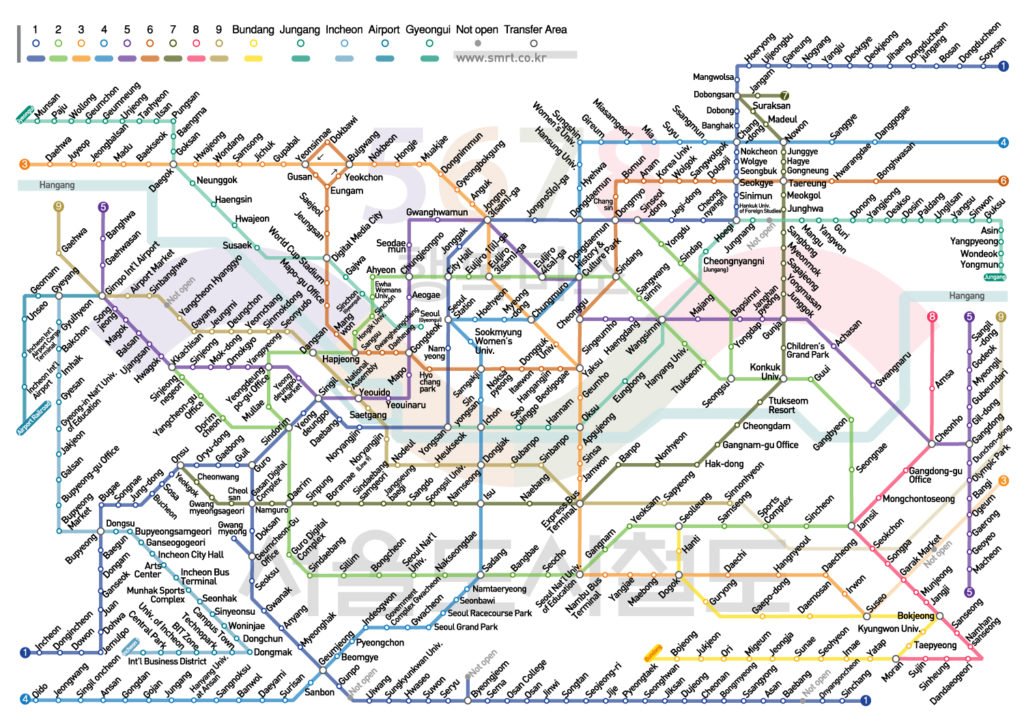 Everland has a dedicated subway stop on the Bundang line. Conveniently for first time visitors, Jeondae Everland station is the last stop, so you just need to get on the correct line heading in that direction. From Giheung Station, the train approximately takes 30 minutes. Once you get to the station, the Everland park operates a free shuttle bus that runs frequently. The line operates from 5:30 AM to 11:30 PM so be sure to plan your trip accordingly.
Bus
Visitors can take advantage of multiple bus options to get to Caribbean Bay. You can take buses operated by the Seoul bus system or private bus companies. If you plan on taking the public bus, you can take one of the following lines depending on where you are catching the bus. Make sure you have Korea Won in hand as these buses do not take credit cards.
Bus Number 5002
Operated through Sinnonhyeon Station -> Gangnam Station -> Yangjae Station

Bus fare: 2,500 won for one way ticket

Travel time: ~50 minutes
Bus Number 5700
Operated through Gangbyeon Station -> Jamsil Station -> Songpa Station -> Suseo Station

Bus fare: 2,500 won for one way ticket

Travel time: ~ 80 minutes
Private Bus
Bus fare: 20,000 won for round trip. (cash only & reservation

required

)

Travel time: ~50 minutes
Route

Subway station
Departure time
Return time

Reservation

Seoul to Everland

Yongsan Exit No.3

9:00 AM

6:30 PM to 9:30 PM

Daesung tour

Phone: 032-322-7001

(Shilla Duty Free parking lot)

Hongik Univ. Exit No.4

9:05 AM

Shinchon Exit No.5

9:10 AM

Seoul Exit No.10

9:20 AM

City Hall Exit No.5

9:30 AM

Jongno 3 ga Exit No.12

9:40 AM

JMyeongdong Shinsegae Department Store   duty free shop group bus stop (Near the exit 7 of Hoehyeon Station)

9:30 AM

Myeong-dong Exit No.2

9:40 AM

Dongdaemun




 History &Culture Park Exit No.11

9:50 AM

In front of Yeongdeungpo Fire Station

8:40 AM

7 PM, 8 PM

World tour

Phone: 1599-3237

Gangnam Station Exit 6

9:30 AM

7:00 PM

Suwon to Everland

Suwon Exit




 No.6

09:20, 10:00  AM

Every hour




 from 5 PM – 8 PM

World tour

Phone: 1599-3237

11:00




  AM, 12:00 PM

Osan to Everland

In front of Korea Exchange Bank

8:50 AM

7:00 PM

Pyeongtaek to Everland

In front of Daiso near by Pyeongtaek st.

8:30 AM

7:00 PM
Taxi
Another option is to take a premium taxi from where you are staying to the Caribbean Bay. The cab from Seoul to Everland approximately costs $120,000 which is significantly more expensive than other options. If price is not an issue, and you would like to travel hassle free, taxi might be the best way to get to your destination.