Seoul's transportation options are plentiful and extremely convenient. The tourism department in Korea has tourist information office boxes all over the city especially in tourist dense areas and the city typically offers station and place directories in English, Chinese, and Japanese for its most likely visitors.
Subway
The subway system in Seoul is extensive but easy to navigate. For one-time trips, you can visit a ticketing kiosk and search by station name to your destination. Once you submit payment, a card will be issued that you use to get through the station gates. Simply tap the card on the pad and the go through the gates. These one-time tickets are easy to use and you can deposit them into a different machine after you exit the gates for 500 Won. This is a type of recycling system the city uses for these cards.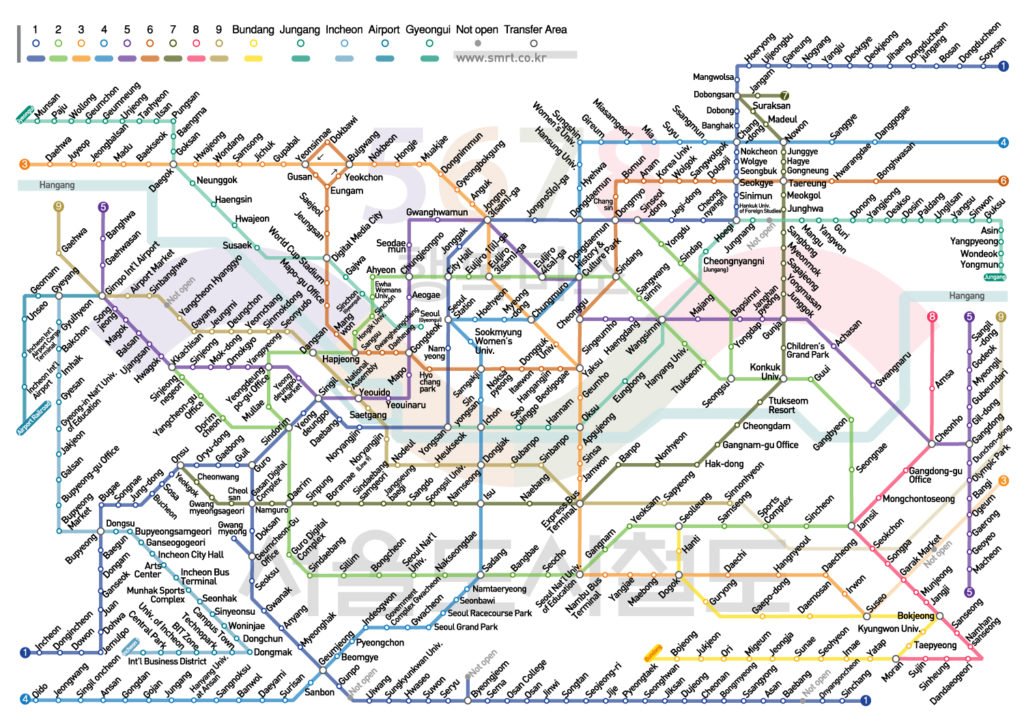 For more efficiency, you can load up a T-money transit card. These cards can be purchased starting at 2,500 Won at convenience stores or subway stations and loaded up with money. Tap the card when entering and exiting subway stations and the appropriate fare will be deducted automatically. These cards are also accepted on buses and taxis. An even cooler benefit of the T-money card is that it can be used to make purchases at convenience stores as well!
Bus
Buses are another convenient way to get around Seoul. Bus stops have covered seating and are clearly marked by what bus numbers run through as well as maps of what additional stops they make. City-limit buses are color coded with the following legend: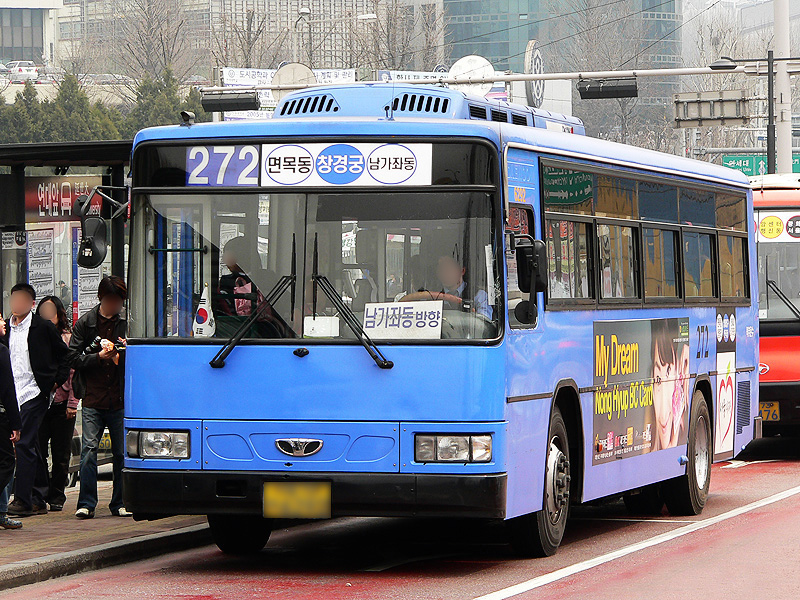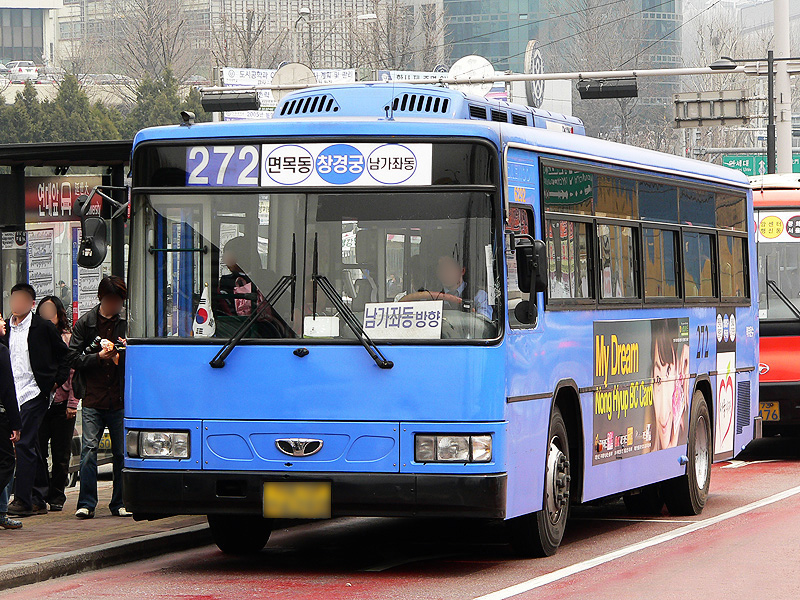 Blue: travel along major roads for long distances

Green: shorter distances between transfer destinations such as major subway stations

Red: express buses connecting outer suburbs to the city metro

Yellow: closed circuit bus within specific districts in Seoul
Even with such an efficient color and number system, buses are more difficult for foreigners to use compared to the Subway because bus stops are verbally called out by the bus operator. It is easy to miss a stop if you cannot hear the names well so if you do decide to ride a bus, tell the driver where you are planning on getting off.
Buses can be paid with cash or T-money cards as you get on the bus through the front door.
Taxi
If you are travelling and would like to avoid dealing with the subway map, which could be intimidating to those who may not be from cities, taxis could be a more straightforward transportation method. If you do not speak Korean, look for a sign on the side of the taxi that advocate multi-language drivers. Even if the drivers do not speak English or your mother language, taxis in Korea use a standardized meters which prevents drivers from discriminating against foreigners. While ride sharing apps like Uber have presence in Korea, visitors can easily find taxis at concentrated areas like subway stations, department stores among other city centers.
If visitors are willing to take a taxi while visiting Korea, they should be aware that there are two types of taxis. There are regular taxis, and there are premium black cabs which charge more. Visitors can easily identify the premium taxis by their black exterior. In addition, these cab should have a sign that reads 모범 (mobeum). If you are confused, be sure to ask them before you get in the taxi. People in Korea are known for their friendliness and generosity, so even taxi drivers will not take offense!
Taxis take credit cards including international cards, but it's a good idea to keep some cash on hand in case you need to pay with cash!
Walking
One of many engineering marvels in Korea is the public transportation system. This means visitors can get just about anywhere with a combination of public transit and walking. If you plan on walking in Korea, take advantage of free maps that are available at tourists booths. These are located around the country to aid visitors from all over the world. Also, downloading offline maps like Goolge Maps or Trip Advisor is also helpful.