Do you struggle with how to throw a good house party? Are you worried your guests think it's a waste of time to show up to your barbeque dinner on Friday nights? Say no more. We know how to take your barbeque party to the next level, you just need to follow our instructions.
Everybody knows what to expect when they hear somebody's throwing a 'barbeque party.' But what about a 'Korean barbeque party'? This is a great way to introduce your family, friends, and colleagues to Korean culture that they've never experienced before, and have a great time with amazing food together!
So, what exactly is Korean barbeque, and what makes it different than typical barbeque dishes in western culture? Korean barbeque is not all about 'grilling meats' like western BBQ meals. It's about how well all the foods, even the side dishes, harmonize all together as a whole meal.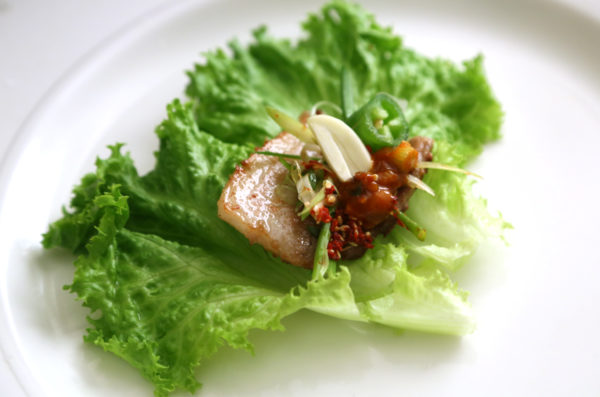 You can take Korean' ssam' culture as an example. To explain what ssam is, I ask you to picture lettuce wrap but with Korean touch to it. On a fresh, clean 상추 (Korean lettuce), you put nicely grilled a slice of pork belly, some rice, a slice of raw garlic and green chili pepper and a small dollop of 쌈장 (ssam-jang; we'll get into this later) in a little bit bigger than a bite-size size. That's the typical text-book Korean 'ssam' you can expect.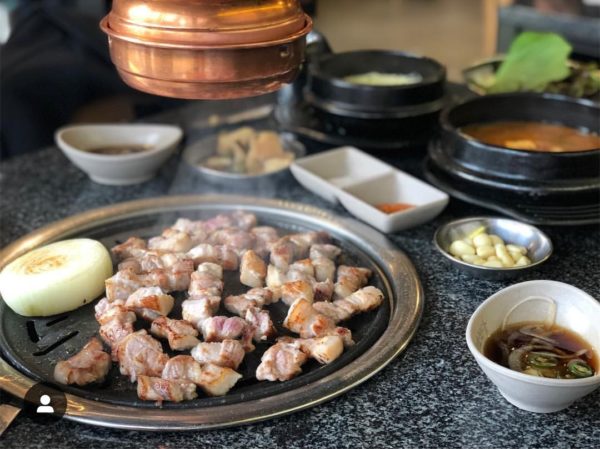 To cook Korean BBQ, you don't need any fancy tools. However, most of the Korean households own thick iron cooking plate called '불판 (bool-paan),' which means 'fire plate,' for Korean BBQ. This is not a mandatory item. You can replace it with a regular saucepan. However, 불판 definitely adds that extra visual effect that will catch your guests' eyes.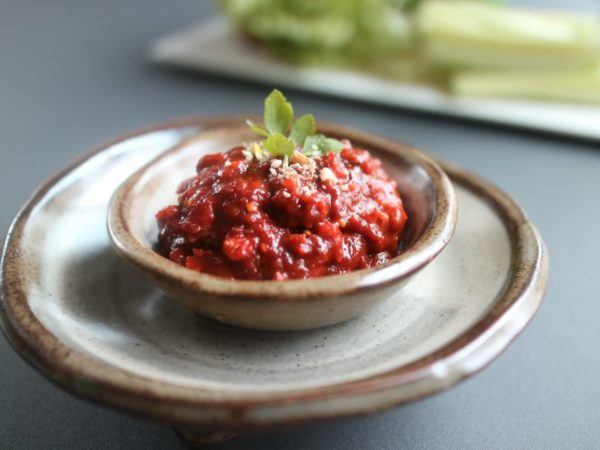 So what should you prepare for this meal? First, you need to get a good quality pork belly meat. The point is getting pork belly meat that has fat and skin layers attached. That's the whole point of Korean BBQ. Next, you need to get some side items to grill with the meat, such as button mushrooms, onions, and kimchi. For ssam, you need to prepare sushi rice, raw garlic, chili peppers, Korean lettuce and, most importantly, 쌈장 (ssam-jang). 쌈장 means 'ssam' sauce, and as you can guess by its name, it is the sauce Koreans use for BBQ. Without it, Korean BBQ will never complete.
So just like a western BBQ party, you cook Korean BBQ while conversing with your guests as well. And once the meat is all cooked, you put it on the side of the 불판 where fire cannot reach as much for you and your guests to enjoy. At this point, it is good to start eating however you want.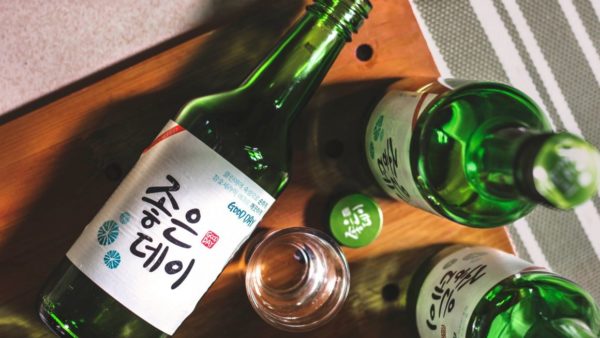 But now you might wonder what drinks you need to pair with this meal. Korean's beloved drink for this meal is 소주 (so-ju). 소주 is a clear alcohol beverage from Korea and its alcohol content level is not so high as it being around 20%. It often gets mixed with 맥주, which is Korean beer that is very light compared to western beers, and the mixture is called '소맥.' Both are the most consumed alcoholic drinks in Korea that match very well with Korean BBQ.
Now you know everything you need to throw a successful Korean BBQ party. All there's left to do is you throwing an excellent Korean BBQ party that will surprise everyone!