As Korea has developed from the 1950's to present day it has learned to appreciate the luxuries that other countries can, one of the main ones being sport. Today South Korea is growing ever more prevalent in the world of sports, from the Korean born Chloe Kim, to the slew of Korean medalists at the Olympics. However, there are two sports that Korea takes great pride in, Baseball and Football. In this article we are going to show you some of the most famous footballers from the Korean Peninsula and the teams they play for.
Park Ji-Sung, Proved premier four times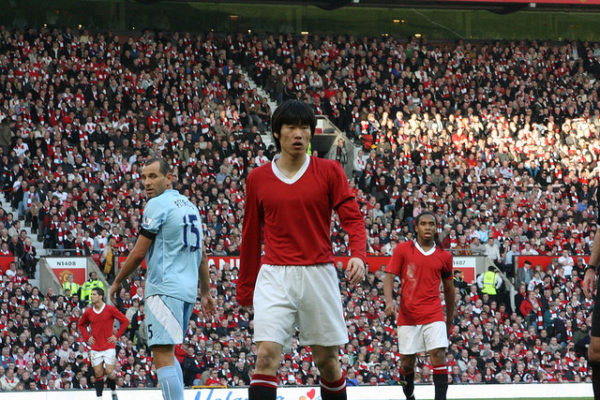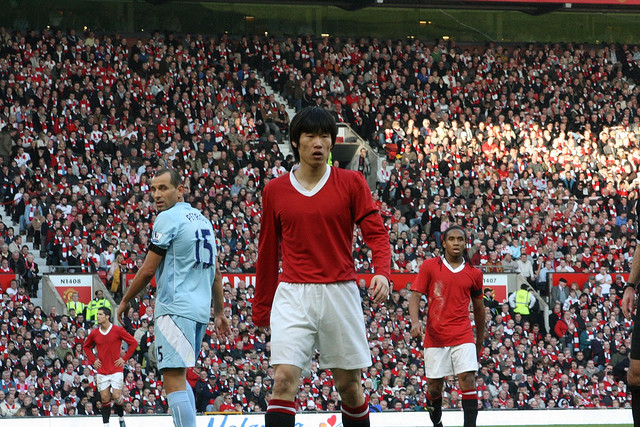 Ask anyone anywhere anything about football and in the top five things that will mention Manchester United. Their marketing department never rests and neither do the players, as the most successful football team in the world, they are synonymous with the sport. Enter Park Ji-Sung, a South Korean Midfielder who was brought to Manchester United from PSV Eindhoven, who loved him so much their stadium chant was called "a Song for Park". But after being recognized as one of the best players in the world, he signed Sir Alex Ferguson's United Team in 2005. In his debut game for the reds he contributed in a massive way to the 3-2 victory against Fulham, proving a vital member of the team straight out of the gates. He then went on to win the Premier League (The British Football league and often considered the hardest to win because it heavily features some of the best players) a grand total of 4 times in his stint at the Manchester based Club. On top of all of this, he was the first Asian man to ever win the UEFA Champions league scoring goals in the final. At the very peak of the very best teams, Park Ji-sung proved he was the best, and he is still remembered that way. As Korea views him as one of the very best players in Asia. Today he is a Global Ambassador for Manchester United, specifically he works in promoting them in South Korea, and trying to inspire you children to follow in his footsteps.
Son Heung-min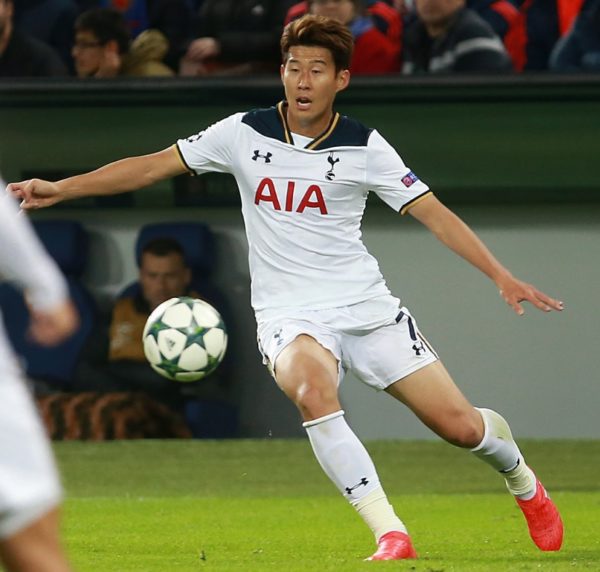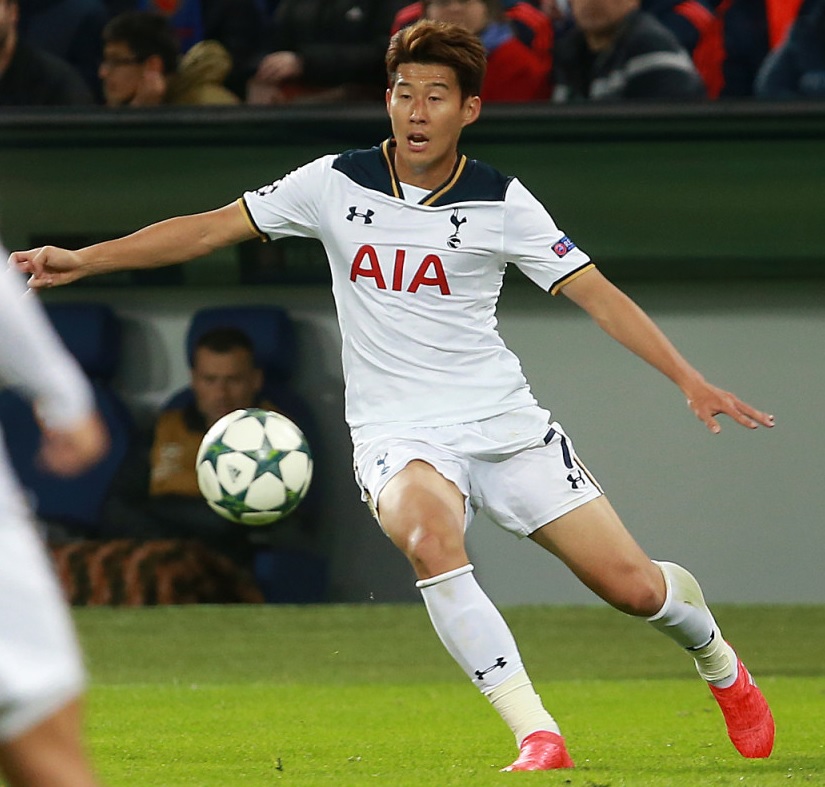 Son Heung-min is a tale of determination. He forced himself to become fluent in both German and English so he could one day live up to his icon Lee Chung-yong, who was at the time playing for Crystal Palace and then Bolton Wanderers. His determination paid off, in 2008 he signed to Hamburg S's Youth team, graduating to their first team in 2010, where he proved to be a formidable striker and showed a lot of talent on the pitch. Then in 2013 he signed to Beyer Leverkusen where in his 2 years there, he made 62 appearances and scored 21 goals. Then in 2015, he finally made it to the Premier League, he signed his contract with Tottenham Hotspur, the team he still plays for today, and in his 159 appearances, he has scored 53 goals. However, this is only one side of his career, the other side is his international career, where he has made 87 appearances and scored 26 goals. He even was a part of the 2018 squad that won the gold medal in the Asian Games hosted in Indonesia, his team beating Japan 2-1 in the final match, earning him and all of that team exemption from national service in the military. Son Heung-min is still very young, and has a lot ahead of him, he will definitely be one to watch.
Ki Sung-yueng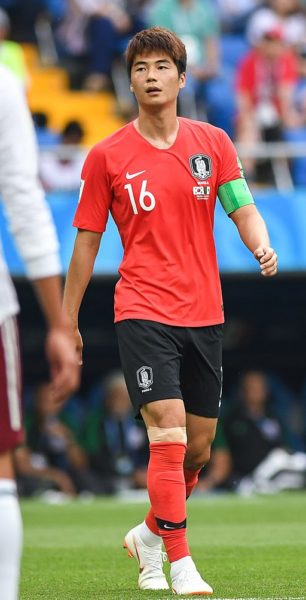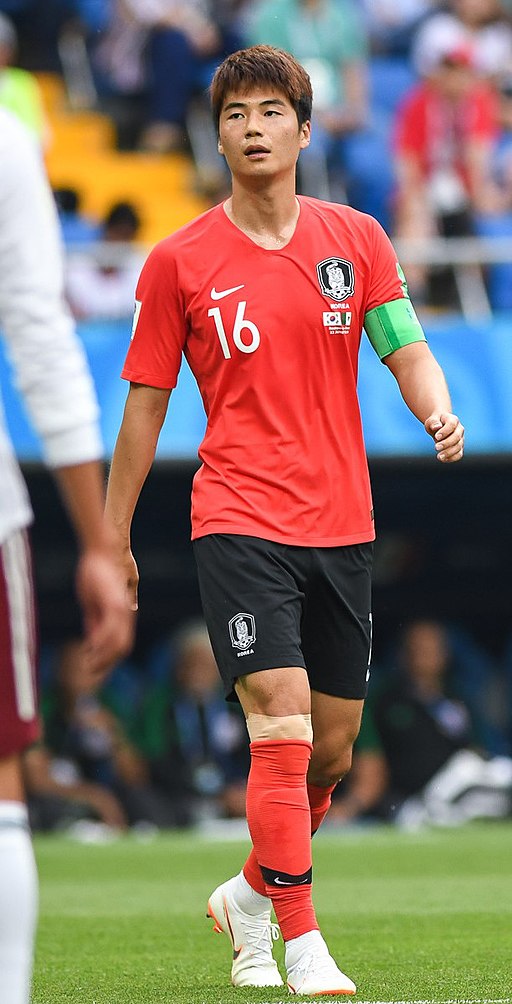 This player is as good at football as he is at creating trouble for himself, as Ki has played for many teams around Europe, even playing in the Premier League at one point, he is regarded as very talented player, however, for some, his racist actions, his attacks towards frustrated fans and fighting with team management, he might not be held in the highest regards. Like a lot of players who go on to play internationally, Ki Sung-yueng started his career at Seoul FC and was relatively successful in his three years there, before moving immediately to Celtic FC in Glasgow. During his time there he won multiple awards including one for player of the year in the SFL, however, he was only there for 2 years. in 2012 he moved to the team he would spend the bulk of his career with, Swansea City, in Wales. in his 6 years there he made 139 appearances and scored 12 goals, which isn't bad considering that isn't his role on the field. In 2013 he spent a year on loan to Sunderland but ultimately went back to Swansea. In 2018 he signed to Newcastle United and his career looked to be winding down, in his 2 years, he made 21 appearances. This led people to believe his International football career for Korea had impacted people's perception of him. In a Game against Japan, Ki was accused of making a racist gesture to the Japanese crowds, however, FIFA nor Japan, followed this up. Not long after that, it was revealed that he had a total lack of respect for the management team, constantly arguing and throwing things at coaches. This led some to say this why he appeared less and less. In 2020, Ki signed to Mallorca, and given the pandemic, he is yet to make an impact after his one appearance for the team.