Are you traveling around Korea with your loved one but not sure where to go to hang out? Each city has it's top spots for love birds to spend time together and just chill. Korea Trip Guide has unique areas in Seoul that will make for great date spots!
People often fantasize about traveling with their significant other, only to find out they'll just follow their regular dating routine, but in another country. So in this article, we are going to introduce you to some of the best date spots that you can find in Korea's capital city, Seoul. 
Make your Own Couple's Rings: 'Banji Maeul' in Jongro, Seoul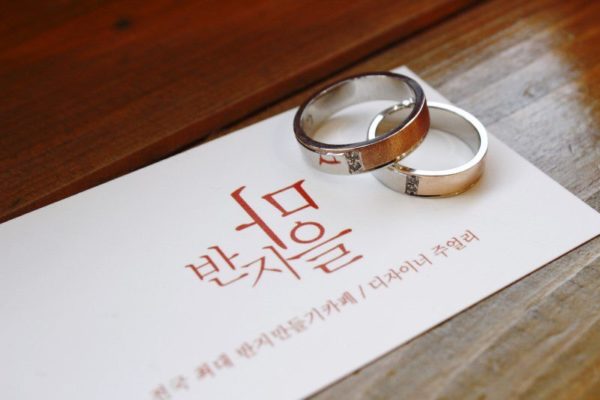 Attention, jewelry lovers! Here is the perfect dating spot just for you and your partner. 'Banji Maeul (반지 마을)' in Jongro, Seoul offers a great ring making experience. 
At this shop, you can choose the design of the ring you want to work with and imprint your initials, the date of the first time you met, inside jokes, or anything you cherish with your loved one.
The price for the basic ring making option is 50,000won per person. The ring creation process usually takes 1hour 30minutes to 2hours depending on each person. This is one of the hottest dating spots in Korea at the moment, so make sure to book your session 2-3 days before you visit!
Address: 97, Seosulla-gil, Jongno-gu, Seoul
Inquiries: 02-546-1912
Open hours: 10:00 – 20:00 Mon-Sat
Price: 50,000won per person (options vary)
History Lovers' Perfect Date Spot: 'Changgyeonggung Greenhouse' in Jongro, Seoul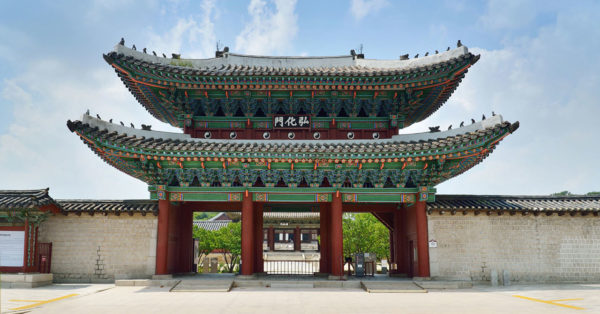 Changgyeonggung(창경궁) is a beautiful palace that was designed initially for Queens to stay. But during the tragic Japanese colonial period, part of the palace got re-built and became a greenhouse and a zoo. It was mostly to humiliate and make the last king of Korea, King Sunjong, powerless. 
In the year 1984, Korea went on to knock down the buildings that were built during Japan's occupation. However, because of its design that meant something important to the world's architecture industry, the 'greenhouse in Changgyeonggung(창경궁 대온실)' would remain in the palace.
This is Korea's very first western-style architectural building. Its beautiful glass ceiling and white frames with rare plants growing peacefully within it are very pleasing to an eye, and that's what makes it a special dating spot.
If you and your partner are interested in learning history and spending some quality time somewhere historical and romantic at the same time, this place is for you.
Address: 185, Changgyeonggung-ro, Jongno-gu, Seoul
Inquiries: 02-762-4868
Open hours: 09:00 -18:30 Tue-Sun
Price: 1,000 won per person 
K-pop with Dining: 'JustKPOP Entertainment Restaurant' in Songpa, Seoul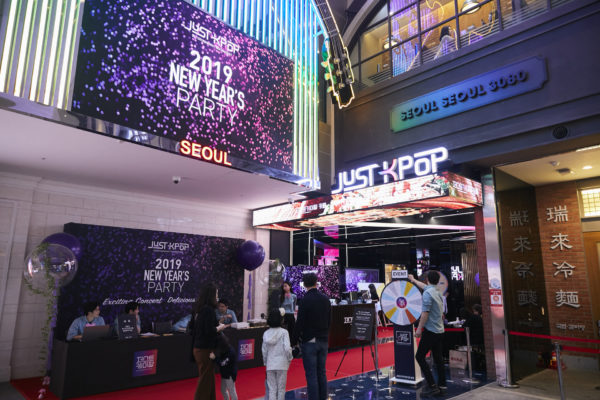 Did you know there is a k-pop themed restaurant located in the tallest building in Seoul, Korea? In this 123-story building next to beautiful Seokchon River(석촌 호수), Korea's first entertainment restaurant, 'JustKPOP' is located.
If you and your boyfriend or girlfriend love K-pop or simply want to get a taste of it, you can visit this hot location. Try their specialized food while watching various performances from K-pop to Korea's traditional music Kuk-ak(국악), looking down an amazing river view.
Address: 5F, 300, Olympic-ro, Songpa-gu, Seoul
Inquiries: 1644-9996
Open hours: 10:00 – 22:00 Mon-Thu, Sun / 10:00 – 24:00 Fri-Sat
Price: Varies on the menu. Check the Menu information here (http://en.justkpop.co.kr/120)