Most people on this Earth enjoy looking at things of beauty, be it a landscape of rolling hills, the beauty of men or women, or the beauty of design. You can find some other articles about Korean beauty products or beautiful nature-scapes on Korea Trip Guide but we'd also like to share beautiful art spaces in Seoul. Below are some of the must see art galleries in Seoul with a variety of art to discover!
Gallery Hyundai: Aged to Perfection
This art gallery, found just off Samcheong-ro (삼청로), is the city's oldest art gallery. Within this gallery's life it has hosted art from some of the most well known painters including Park SooKeun, Joong Seop Lee and Dai Won Lee. This gallery has been credited with boosting the Korean art market to a global scale and introducing modern and contemporary art to the citizens of Korea. It is split across two parts, the Sagan-Dong (사간동) space and one in Gangnam (강남), and proceeds fund the Dugahun Gallery. The Gallery Hyundai is home to many great new talents of both local and international origin and host many schemes in a bid to help artistic development. 
You can find Korean-inspired pieces that offer peeks into the nation's history as well as abstract art up for your interpretation. Located right beside Gyeongbokgung, there is something symbolic about the art museum showcasing Korea into the present day next to one of the country's most iconic ancient structures. This is one gallery you don't want to miss!
Address: 14 Samcheong-ro, Sagan-Dong, Jongno-gu, Seoul, South Korea
Phone: +82-2-2287-3500
PKM Gallery: Best of Both in and out of Korea
If you're in the mood to spend all day looking at art, then after you have been to Gallery Hyundai, you can visit PKM Gallery. Located in the same area, the PKM Gallery was built and opened in 2001 by the Korean painter Park Kyung Mee, famed for her Korean Pavilion at the Venice Biennale from the same year. The art work here is more on the international side, due to Kyung Mee's reputation in the world of arts, having had displays in Basel, Hong Kong, and Tokyo. This artist displays a lot of international pieces, from the likes of Olafur Eliasson and Darren Almond. PKM also displays a lot of local talent too, priding itself on displays by Park Chan Kyeong and Cho Duck Hyun. This is a gallery that shows what happens when art ignores borders.
You can find the PKM Gallery at the address below where it relocated to a much bigger space back in 2015.
Address: 40 Samcheong-ro 7-gil, Samcheong-dong, jongno-gu, Seoul, South Korea
Gallery FACTORY: Avant-garde Speaks Louder
If you find yourself near the Gyeongbokgung Palace (경복궁), and you live for the more Avant-garde work, then this is a must see place. Founded in 2002 as Factory Arts & Craft, it went through a rebranding and a narrowing of its broad scope and came back as it stands today. They work hard to develop participation from the gallery audience, via Workshops and talks. They also work a lot in Art Consultancy, publication and public based art projects. This is a place of up and comers, where art is at its most extreme, and often, most exciting. The only art this place shows is unapologetically Avant-garde.
Address: Jahamun-ro 10-gil 15, Jongno-gu, Seoul, South Korea
Phone: +82-2-733-4883
Project Space SARUBIA: Art knows No Boundaries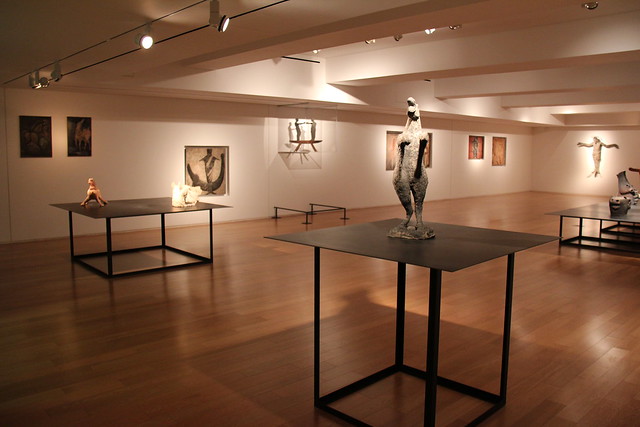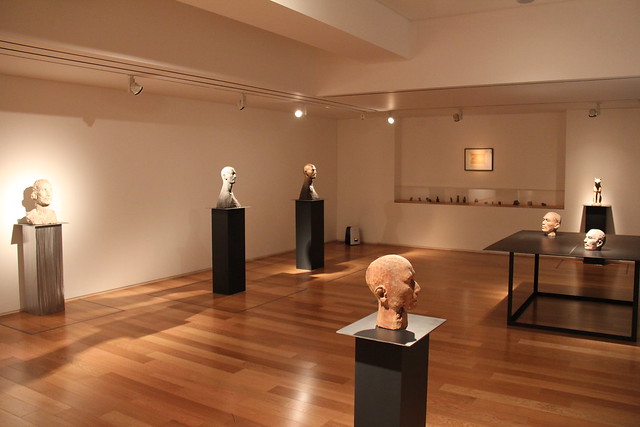 Launched in 1999, SARUBIA is home to many different types of art, from paintings to architecture, music, dance and even film. As a non-profit gallery, it started life as a coffee shop, before later becoming the gallery it is today. Known for being a space to develop new talents, the gallery has a basement with a much more intimate atmosphere, where more experimental work is going on. This place always pushes to be the pioneer of new concepts. If you have an eye for new talent, Project Space SARUBIA brings you to the world of newly budding artists.
Address: 158-2 Changseong-dong, Jongno-gu, Seoul, South Korea
Phone: +82-2-733-0440
No matter what city you are in the world, there is a place for art all around you and within buildings. Whether it's a rainy day or an appetite for something man-made that brings you there, we suggest stopping by at least one of the awe-inspiring galleries or museums Seoul has to offer.