Aside from catchy music and Korean pop stars with flawless skin, South Korea is becoming increasingly recognized for its high-quality skincare products. In fact, people who have tried Korean skincare products or makeup, often stick to their favorite products for their mildness and effective benefits. The trend of following Korean makeup and skincare is known by many as K-beauty. 
The international popularity of Korean skincare products has resulted in increased exports. In 2016, South Korea's export of beauty products amounted to USD4.2 billion, which represented a 61.6% increase in exports compared to the previous year. This is impressive growth for a single year.
Learning about the flawless skin of Koreans and their effective skincare routines might have gotten you curious about which products you could try. In this article, we cover some of the popular Korean skincare products that have received love around the world and are affordable.
1. Banila Co Clean It Zero Cleansing Balm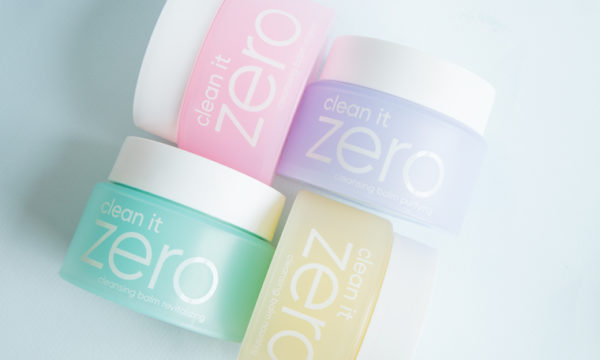 According to representatives of this Korean brand, the Banila cleansing balm sells every 3 seconds. An impressive record that only a few companies can boast about.
This cleanser is known for its gentleness and effectiveness at removing makeup, leaving the skin smooth and soft after applying it. Not only that but as with most Korean skin care products, it's formulated with natural ingredients including Centella Asiatica, Vitamin C from acerola extracts, among others.
The natural ingredients included in the balm help to alleviate damage on the skin and have antioxidants that offer anti-aging benefits, all without losing the power of effectively removing makeup. With all these nurturing elements, it's not surprising that this product is loved around the world. Recently, Banila released 3 variations to provide more focused care depending on the current condition of your skin.
Cleansing Original Balm
The Clean Zero Original Balm quickly melts away makeup, including eye makeup, and cleanses the skin while it hydrates it. In addition, it's free of dangerous elements such as parabens and sulfates.
According to Banila's representative Nadia Kanwal, each variation of the balm has a special focus point. This particular balm comes in a pastel pink container and focuses on brightening your skin with Vitamin C from acerola extracts.
Cleansing Balm Revitalizing
Similar to the Original Balm this variation offers effective cleansing benefits, removing eye and face makeup smoothly and quickly.
What makes this variation unique is that it's formulated for those with oily skin. The product is made of resveratrol and grape seed to help blood circulation and bring a balance of oily and moist components to the skin. This balm is easy to recognize by its sky blue container.
Cleansing Balm Nourishing`
The Nourishing Balm comes in a yellow container and offers all the acclaimed cleansing benefits of Banila. Particularly, what makes this variation stand out is that it is formulated with royal jelly which is known for its strong moisturizing effects, and it also contains ginseng berry which has antioxidant properties to help improve wrinkles.
Cleansing Balm Purifying
The Purifying Cleansing Balm comes in a purple container and focuses on soothing the skin with natural ingredients. Some of the ingredients that this product includes are green tea, chamomile, and Centella Asiatica. These natural ingredients have incredible effects to alleviate skin damage and even reduce inflammation.
Price: Starts at USD17.80 on Amazon
2. Laneige Cream Skin Toner & Moisturizer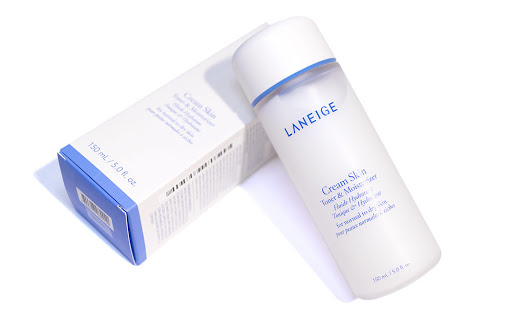 This product was inspired by the "skip care" trend. This trend seeks to avoid unnecessary products that are commonly applied in multiple-step skincare routines, in which people invest time and resources that are not necessarily required.
The core of Skip Care is to identify the essential ingredients that your skin needs and avoid the unnecessary overload of products. Within this trend, Laneige's Cream Skin Tone and Moisturizer is a key product that offers a 2-in-1 hybrid effect that softens the skin like a toner and moisturizers it with adequate hydration, all one single product.
Although the name cream might suggest that this product has a thick texture; in fact, it's more similar to a traditional toner's texture, being more liquid and easy to apply.
The effectiveness of this product has gained its popularity in the US and great reviews in several marketplaces such as Amazon.
Price: Found in Sephora at a price of USD33.00
3. Nature Republic's Aloe Vera Gel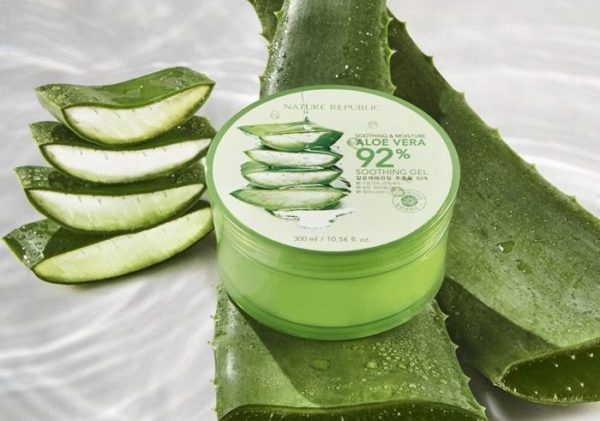 Around 2014, this gel became so popular that other brands began to imitate it. This product flaunts a 94% purity of Aloe Vera and an 8% concentration of other moisturizing elements. Given the mildness of its essence, it's suitable for all skin types. In addition, Nature's Aloe Vera gel has cooling properties that provide your skin with a cooling, refreshing sensation.
The benefits of Aloe vera include anti-inflammatory and soothing effects that protect the skin from damaging factors present in the environment such as pollution and UV rays. Another great benefit of this gel is that it can be used on any body part, including the hair scalp. In fact, given the natural purity of the product, many people have experimented with using it as a primer.
The Aloe Vera gel is perfect as your daily moisturizer as it salvages dry skin and it's definitely an affordable option for skin damaged by dry winters.
Key benefits:
Moisture supply
Can be used as hair mask
Face mask
Price: Sells at around USD7.00
4. Fascy's Moisture Bomb Hand Creams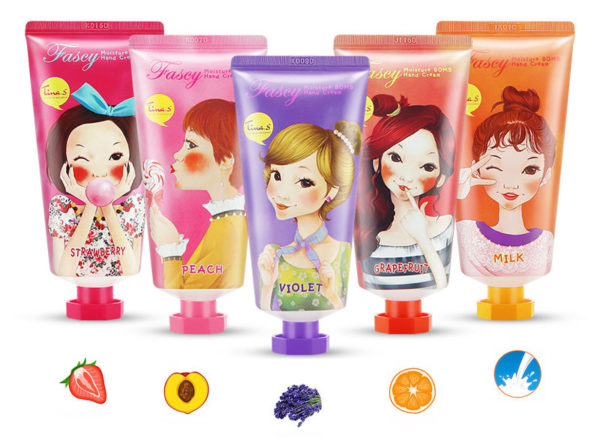 Fascy's hand creams have received love around the world for their sweet, relaxing scents and strong moisturizing benefits.
These hand moisturizers became popular due to the immediate sensation of moisture that they provide and their cute packaging. Fascy's hand moisturizers offer protection to your hands as they are formulated with natural ingredients that form a protective film on your hands to lock moisture.
The hand creams are formulated with natural moisturizers such as shea butter and macadamia nut oil. In addition, they also help to improve hand wrinkles with green tea extract and aloe vera that provide the benefits of antioxidants to improve cracked hands. With all these benefits, it's not surprising that these Korean moisturizers became popular internationally.
Price: Starts retailing from USD10.98 on Amazon
5. Cosrx Acne Pimple Master Patches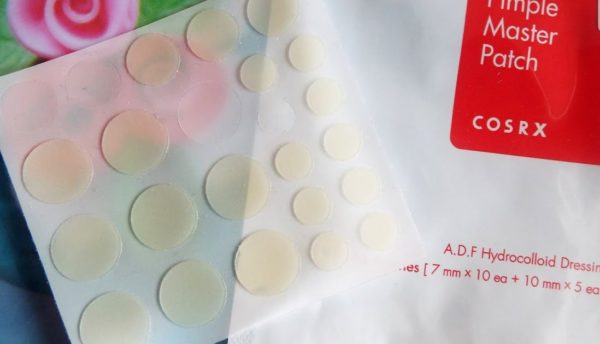 This product helped COSRX gain international recognition due to its quick effectiveness and affordable pricing. The Acne Pimple Master Patches are considered an acne treatment that helps remove pimples overnight, and treats a pimple as though it was a wound.
The thin, soft patches adhere to the skin effectively and focus on eliminating the bacteria on pimples and absorbing blackheads and gunks. So, after using one of these patches overnight, you'll find the gunk stuck to the patch the next day.
Although COSRX clearly states that the patches do not, 100% guarantee a pimple will disappear overnight, it has proven to be quite effective, having many people report no pimples or a considerable reduction of pimple redness and size by the next day.
COSRX patches are formulated with hydrocolloid dressing that helps create a matrix over the pimple, which is treated as a wound, acting as a "scab" and helping retain healing components.
These "magic" patches come in 3 different sizes to choose from.
Price: 4 sheets of 24 patches each retail for USD11.10
Learn more about Korean culture and trends by following our blog
Now that you know more about the Korean high-quality skincare products, it's your time to try them. If you are visiting Korea, it's recommended to visit Myeongdong as many of Korean skin care brands haves local stores there.
Also, to keep on learning more about Korea, its trends, and culture continue following our blog.