Many world travelers find food to be one of the most exciting things to look forward to in a new city or country. Sometimes, we want to put on our best outfits and try something fancier. Or maybe you're always fancy and looking for the top spots in each destination that serve truffles and caviar. Whether you are poshing it up just for a night or going through Michelin Star bucket list, Korea Trip Guide has a few to call out for Michelin Starred restaurants in Seoul.
Jungsik Dang: A Place where Excellence in Food Meets Excellence in Wine
This restaurant based in Cheongdam-dong (청담동), was opened by Chef Jungsik Lim after he worked in prestigious restaurants in New York and Madrid before returning home to open this Michelin star establishment. His reworked Modernised Korean dishes are his own personal re-imagining and he is credited with bringing molecular gastronomy to Korea. The menu is simple with only the names of the main features of each dish which leaves you guessing for more. Lunch and dinner are served with set courses only but you may add on items like sea urchin and caviar for an additional fee. Dinner is a 5 course menu for 145,000 won per person.
This restaurant was granted the accolade of being on the Top 50 restaurants in Asia.
Address: 11 Seolleung-ro, 158 gil, Gangnam-gu, Seoul, South Korea
Phone: +82-2-517-4654
Hanilkwan- A Traditional Restaurant with Decades of Korean History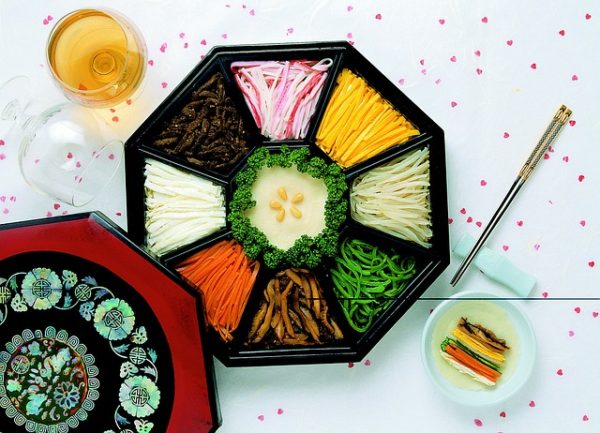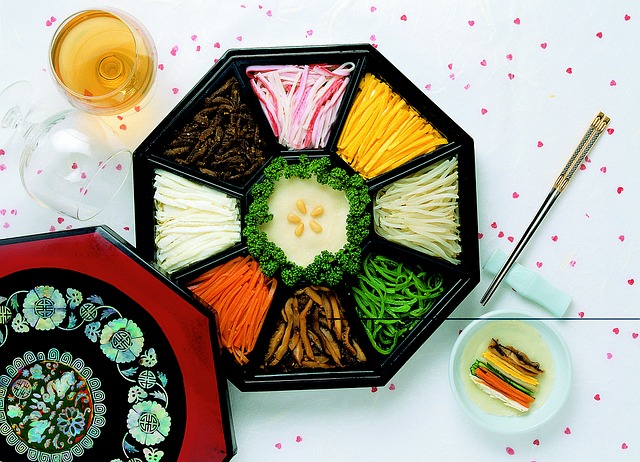 This traditional restaurant is a cherished part of Seoul, having opened its doors in 1939. Hanilkwan survived the Korean war and went on to invent a whole new dish that became a cultural staple in Korean cuisine: neobiani, thinly sliced grilled beef, marinated in a spiced sauce. 
The distinguishing aspect of Hanilkwan is that it serves food that was traditionally meant for royalty only. With dishes displayed in elegant plating and ancient-styled tableware, it brings an aspect of old Korean culture that is now hard to experience anywhere else. Many high profile Koreans have visited this restaurant which now has multiple locations across Seoul. Hanilkwan is known as more than a restaurant now, it is a symbol of the Korean legacy.
Address: 19 Eulji-ro, 5-gil, Suha-Dong, Jung-ju, Seoul, South Korea
Phone: +82-1577-9963
Mingles: A Delicate and Precise Blend of Korean Finesse and European Style
With a name rooted in the verb to mix things, this restaurant blends Korean cuisine with European cooking styles. Chef Mingoo Kang, a Michelin decorated chef who trained in San Sebastian, and then further at Nobu, uses the motto "mingling contrasting elements into harmony."  Mingles continued Chef Kang's quality earning itself a place on the Top 50 Restaurants in Asia and its own Michelin Star.
The set 7 course menu changes often to adapt to seasonal ingredients but the theme of Korean and European flavors remains consistent. If you're in the mood for beautiful dishes and fusion flavors, Mingles is a great spot to check out.
Address: Gangnam gu, Chungdam dong 94-6. Seoul, South Korea
Phone: +82-2-515-7306
La Yeon: Exquisite Food, Only Rivaled by a Beautiful View
This multi-Michelin star restaurant is located on the 23rd floor of the Shilla hotel (신라 호텔), that provides a beautiful view of Namsan Park (남산 공원). This is one of Korea's most prestigious restaurants serving some of the highest class, reconstructed Traditional Korean food paired beautifully with some of the finest wines and champagnes. Much like earlier entries, La Yeon has earned its place on the Top 50 best restaurants.
Simple and elegant food is presented alongside a great view of Seoul's most iconic greenery. Expect attentive service from the staff and sophisticated presentation of the pure ingredients found in Korean cooking.
Address: 249, Dongho-Ro, Jung-Gu, 04605 Seoul, Korea
Phone: +82-22-230-3367
Gaon: A humble Experience of tradition
The only other multi-Michelin starred restaurant in Seoul, Gaon (가온) is much more of an experience than a typical restaurant. With the aim of giving those with a taste for the luxurious an education in how to enjoy Korean food and what etiquette is supposed to be paired with it. This establishment is run by the GwangJuYo Group (the official Instagram: https://www.instagram.com/kwangjuyo_official/), the same company that makes some of the finest ceramics, food and alcoholic beverages, so expect to be eating with their products. Here you can anticipate seasonal delicacies such as Yeongdeok Snow Crab (영덕 대게) with Jeju Orange or Naju Pear (나주 배) with a Pine nut dressing.
By elevating Korean food to display its unique sophistication to the world, Gaon is made with the finest products of each season and is a great high-end introduction to Korean food if your wallet can spare it.
Address: 317, Dosan-dae-ro, Gangnam-gu, Seoul, South Korea
Phone: +82-2-5459-8456
There are times when street food such as dukbokki hits the spot for what you're craving but other times call for some extra pzazz. Have any other recommendations for Michelin starred restaurants in Seoul? Let us know in the comments and we'll be sure to update our list.