Snack Galore: The Korean Convenience Store
When you're in the United States and you think of a convenience store, you might imagine huge plastic cups filled with sugary drinks or overpriced chips mostly filled with air. However, once you've experienced a Korean convenience store, you will be yearning to go back every time you pass on by. Similar to many other Asian convenience store chains, Korean convenience stores not only sell snacks for the go and packaged goods, you could easily put together a full meal. Also, just the variety of new types of foods to try will make it a trip worth taking! Here's a list of Korean snacks, drinks, and other goodies we think you should not miss while visiting Korea.
Packaged Meals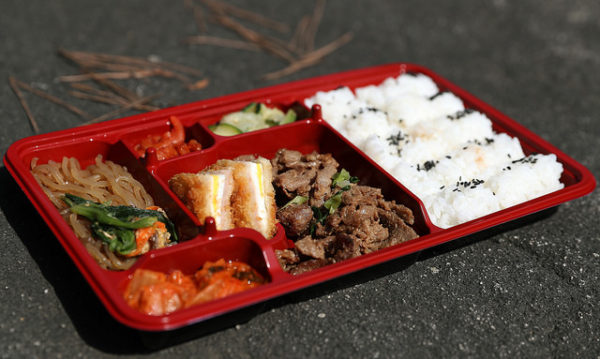 One thing that will stand out at Korean convenience stores are the options available for real food. Many chains produce food daily in a central location and ship them out to their stores. Some foods include set meals with rice, meat, and sides that have instructions on how to heat it up in-store. Most convenience stores have a microwave available to customers either self-serve or behind the cashier who can help with your food when you pay. There are also usually hot foods available for purchase such as sausages, buns, or fish cake.
Iconic Korean Drink: Banana Milk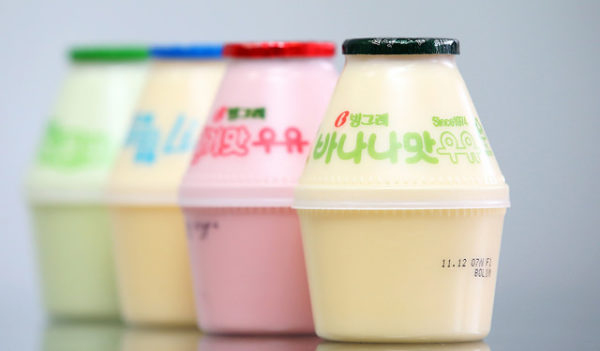 The refrigerated drink section is sure to hook you and hold your attention for a while. There are so many interesting flavors and types of drinks to look through to decide what you want that maybe the best option is to buy a few things to take along for your day's journey. One drink that has captured the taste buds of people across the globe is banana milk. It is banana flavored milk that comes in a small bottle and typically drunk with a straw poked through the top. It is very sweet and has a pretty strong artificial banana flavor and the popularity grew as it was featured in many Korean dramas through the years. Now, it can be found in Korean markets in the United States!
Instant Noodle Heaven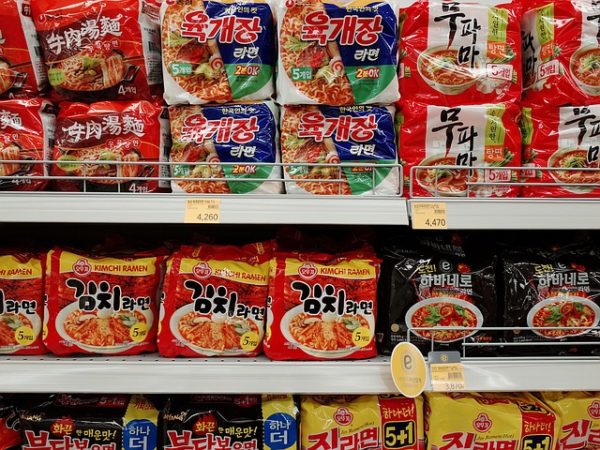 Asian instant noodles are slowly making their way to the U.S. in metro areas but visiting any Asian convenience store will reveal just how many kinds there are we are missing out on! There are types that just need water added to be ready to eat but also ones that need to be boiled for a few minutes to be fully cooked. Some popular flavors of instant noodles in Korea are udon, spicy seafood, jajangmyeon, jjampong, kimchi, and more!
Unique Ice Cream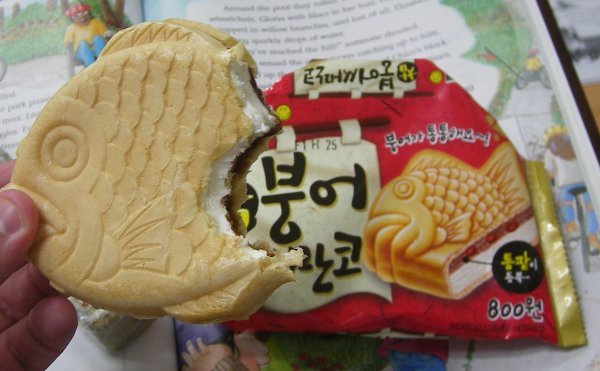 American ice cream is often referred to in tubs or pints and sometimes we may grab the occasional ice cream bar. Korean ice cream in comparison has a much wider variety of flavors and shapes! One much-loved ice cream bar is Melona. The original flavor is in honeydew melon and comes in a narrow rectangular bar shape in green. It is a light ice cream that doesn't feel very heavy and has a strong melon flavor over any sort of dairy flavor.
Beungobang is another popular summer treat. It is based off of the Japanese snack, taiyaki and is a fish-shaped breading stuffed with red bean paste and ice cream. The mix of sweet red bean and smooth ice cream is a great pairing that comes with a cute character!
Sandwiches & Rice Balls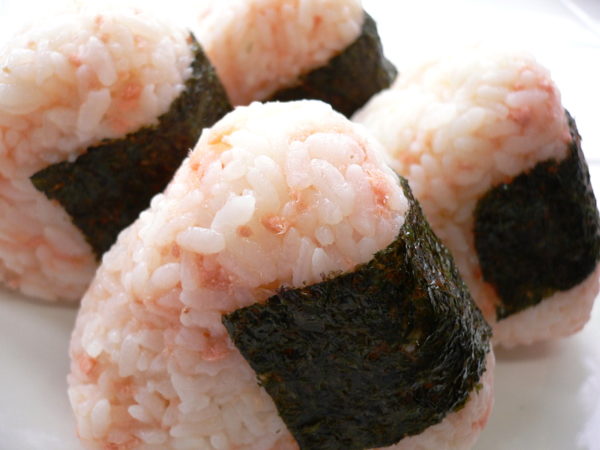 In the refrigerated section, you can find snacks that you can grab on the go. There are sandwiches if you're feeling something a bit more western usually with deli meat, cheese, and some veggies. On the side of them are likely to be triangular rice balls made with seasoned rice, some type of filling such as spicy tuna or kimchi, wrapped in a large piece of seaweed into the triangular shape. They should be pretty inexpensive but a decently filling snack.
Sweets!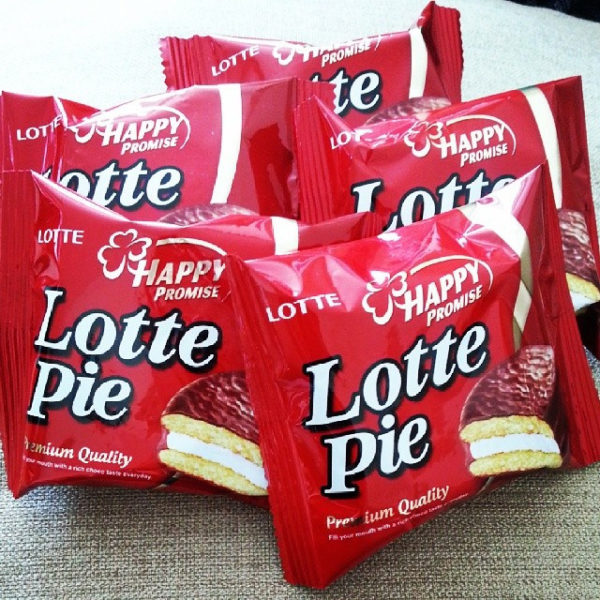 Biscuits, cakes, candy, and more! You can find so many interesting flavors with fruit, chocolate, and maybe something you've never heard of before. For example, there's a candy in Korea that is burnt rice flavored. That might sound bizarre to the average American but you might love it! A very iconic Korean sweet snack is the Chocopie. It is a small cake that has a texture similar to a twinkie that is filled with chocolate cream. The cake is also covered in a layer of chocolate glaze so you better believe it's super rich!
Alcohol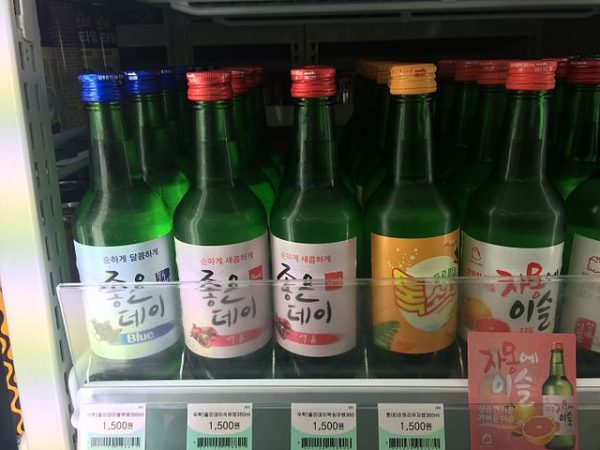 If you're feeling in need to get something that will loosen you up, you can find it in the drink section at most convenience stores as well! Bottles of soju and other alcohol can be purchased easily. Although Korea is predominantly Christian and Catholic, their society is not as conservative about alcohol as many U.S. cities. Therefore, it's not a big deal to see alcohol in shops and restaurants everywhere you go. In fact, you can even purchase soju in a box that looks similar to a milk carton.