If you are short on time during your visit to Seoul but would like to check out a variety of spots, Mapo-gu is the perfect place to go. You can stay within Seoul's urban center and still find some outdoor activities and local favorites. There are a wide array of things to do in Mapo Gu. The flexibility of these activities will depend on the length of time you are staying in Seoul and your budget, but even with a tight budget, you will find amazing activities to immerse yourself in while in Mapo Gu.
5 Cool Things To Do in Mapo Gu
Enjoy Optical Illusions at the Trickeye Museum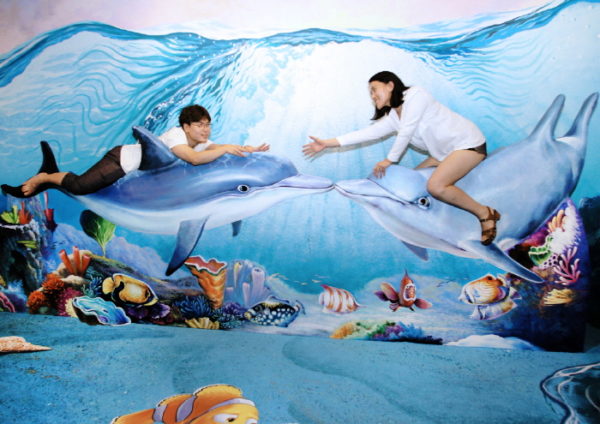 If you love art and technology, then the Trickeye Museum is the perfect place to visit. With augmented reality (AR), the art pieces at the Trickeye Museum let you be a part of the art. You can experience a state-of-the-art AR system which effectively augments the real world with artificially generated pictures creating an optical illusion. You can also get a chance to manipulate digital images to achieve various visually enriched scenes.
The Trickeye Museum gives visitors a chance to get an immersive visual experience by allowing them to digitally manipulate the artwork and take a video or pictures of the resulting AR scenes. Additionally, a ticket to the Trickeye Museum also lets you through the Ice museum which houses different objects made of ice. These objects range from ice TVs to an ice kitchen. These two museums are sure to leave their visitors feeling curious and creative.
Go Sightseeing in Haneul Park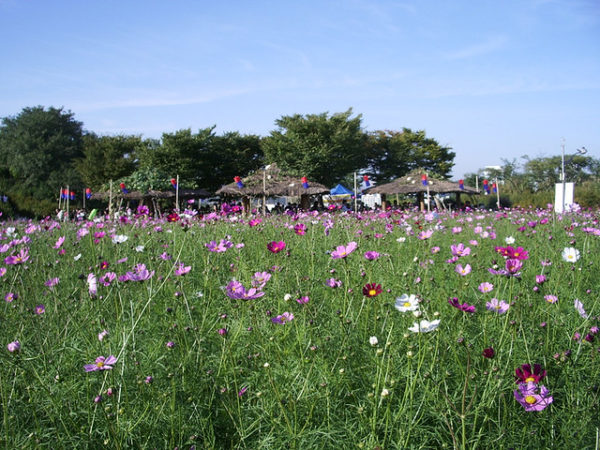 Haneul is a Korean word meaning sky and the name best describes Haneul Park. Haneul park offers an open-air, picturesque experience of Seoul. There are vast fields of different plants that show a variety of colors depending on the season. Many visitors come to Haneul Park to take beautiful photos but you can also just relax and read a book or take a leisurely bike ride. If it is your first time going to Haneul Park, it might be best to simply take a stroll and soak in the sun and nature vibes!
If you are feeling pressure from school, work, or life in general, one of the best ways to decompress is by surrounding yourself with nature. Unwind a bit and check out Haneul Park as it is one of the best places for those who are traveling on a budget. Within the park, there are free-entry spots where you do not need to pay anything to check out.
 Enjoy Music and Dance at Hongdae Art Market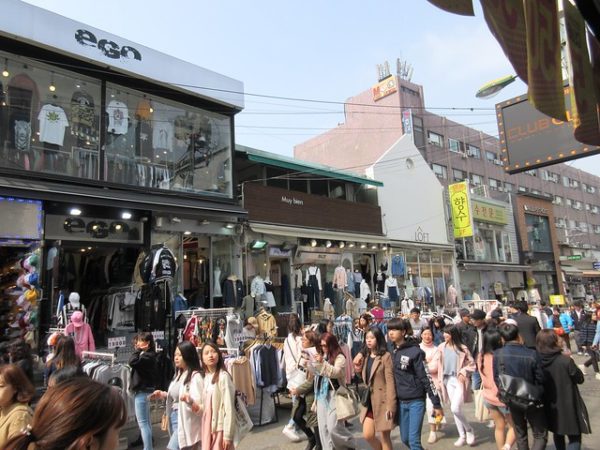 Hongdae Art Market is one of the liveliest areas in Mapo Gu. Mostly populated by young and energetic Koreans, you will find a good taste of free music here. This place is the meeting venue for lovers of art where you can see stunning works of hand-crafted art being sold here. Usually, Hongdae Art Market is opened on Saturdays from March all the way to November.
You can sit down and enjoy the music or learn a few moves and join in the dancing. The area is usually packed with more people coming to the city in the evening to get a taste of free music. Items here retail at fair prices and you could be lucky and find a gorgeous souvenir to take home. If you don't understand Korean, a local will probably be able to help you communicate with the vendors. There are many artists and jewelry makers who have tables out to display their craft! Take a look and you might find something that is completely unique.
Eat your Way through Mangwon Market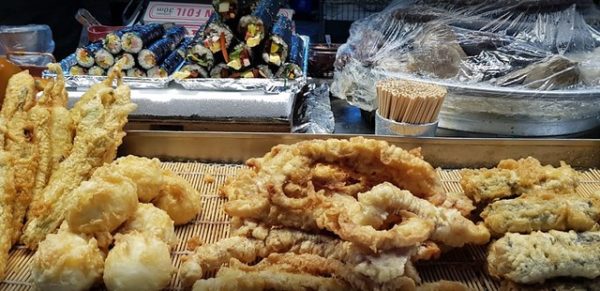 If you are looking for authentic Korean food to sample, then the Mangwon Market will fulfill your appetite for street foods. You may not find a lot of tourists around this place, but the prices here are way lower than other food markets in Mapo Gu. Another advantage of visiting Mangwon Market is that you will find a wide array of local foods to taste and various cafes along the street.
You can start by sampling the pork cutlets in the fried foods area or go for fried chicken chunks alongside a Yuzu mayonnaise. There are different flavors of fried chicken so you may need to take a bite of several cutlets before settling for your favorite. You can also try the kimchi bun as you walk along the street and enjoy the display of other local delicacies. Besides these snacks, there is also Jajangmyeon (a Korean-Chinese collaboration), sweet potato buns, and Kalguksu noodles (hand cut flour noodles).
Shop at Mecenatpolis Mall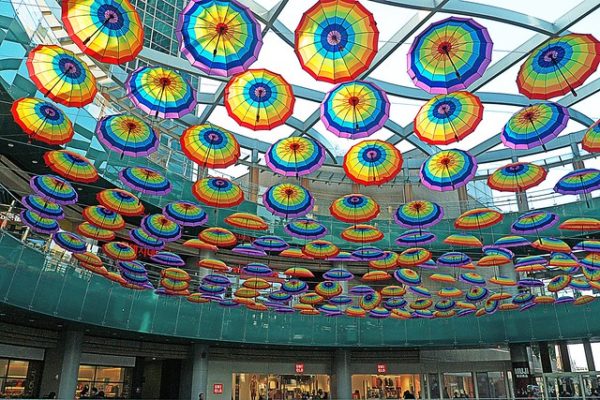 This is a shopping mall spanning 34 floors and 7 basement levels in Mapo Gu that offers a colorful setting while browsing. The mall is equipped with multiple stores selling a wide assortment of goods, restaurants offering Korean and exotic delicacies, and cafes. There is also an arts center, cinema hall, and supermarket. This shopping mall is quite convenient for international tourists since it's located near Hapjeong Station and is very central to Mapo Gu. The aesthetics of this place will certainly wow you as there are colorful decorations and plenty of photo-taking spots.
Mapo Gu is a great one-stop shop for a variety of activities and things to see in Seoul. From walking through flowery fields to the local food and art experience, you can find it all here. Use our shortlist as a starting point and build out your Korea Trip itinerary from there!