Right below South Korea, in the Korea Strait, lies the exquisite volcanic island of Jeju. Jeju Island is a vacationer's paradise with moderate temperatures and breathtaking scenery. The island is about 705 square miles, with elevations reaching over 6,000 feet due to its volcanic landscape. From the lava tubes to museums, the island is jammed packed with great tourists options.
Getting to the Island
Jeju Island is not hard to get to at all. In fact, the island even has its own international airport. This airport is directly connected to Seoul, South Korea's airport. The air route between Seoul and Jeju handles approximately 10 million travelers a year.  Taking a plane route will vary depending on where tourists are coming from. Round trips from the Western countries are about $1,700, while if someone is just traveling from Seoul, South Korea, it will be around $50. That's roughly the cost of a nice restaurant! While this is the most popular means of getting to the island, guests have a more traditional way of travel as an option.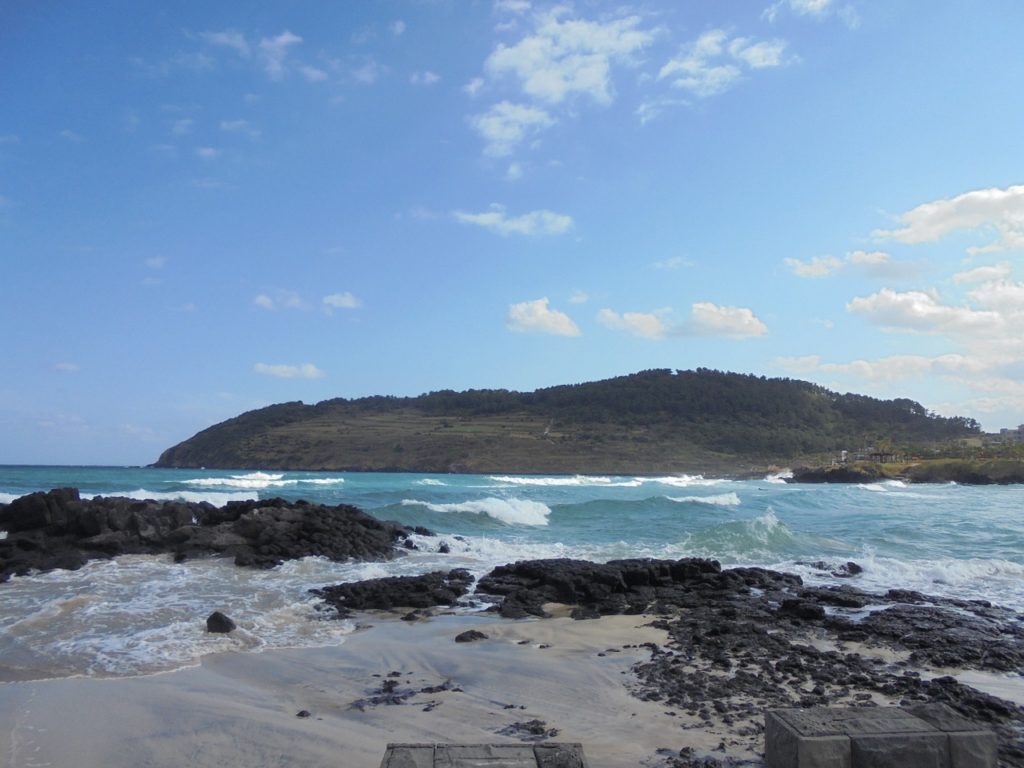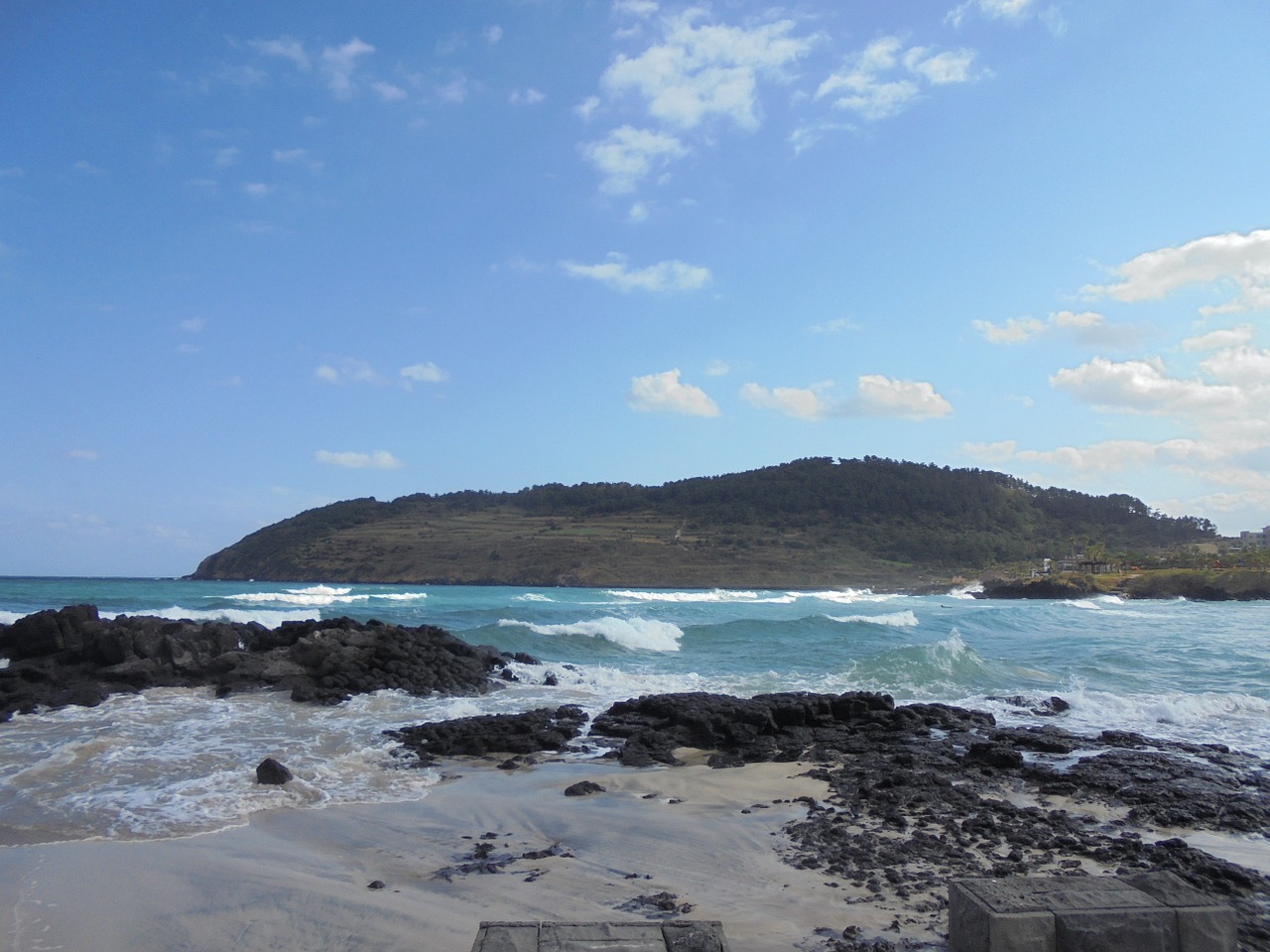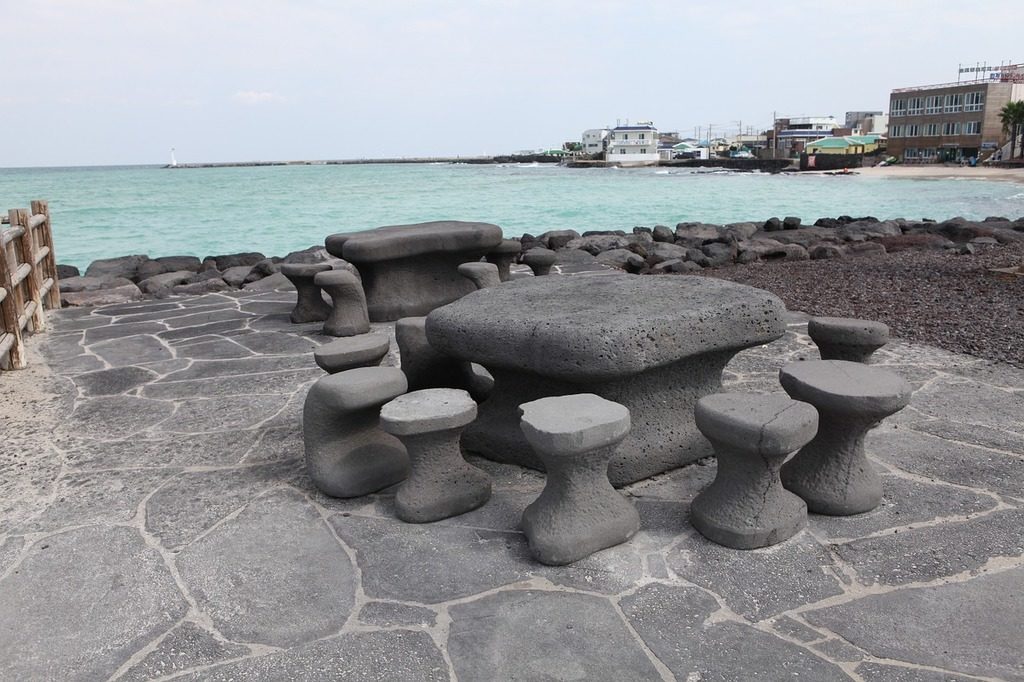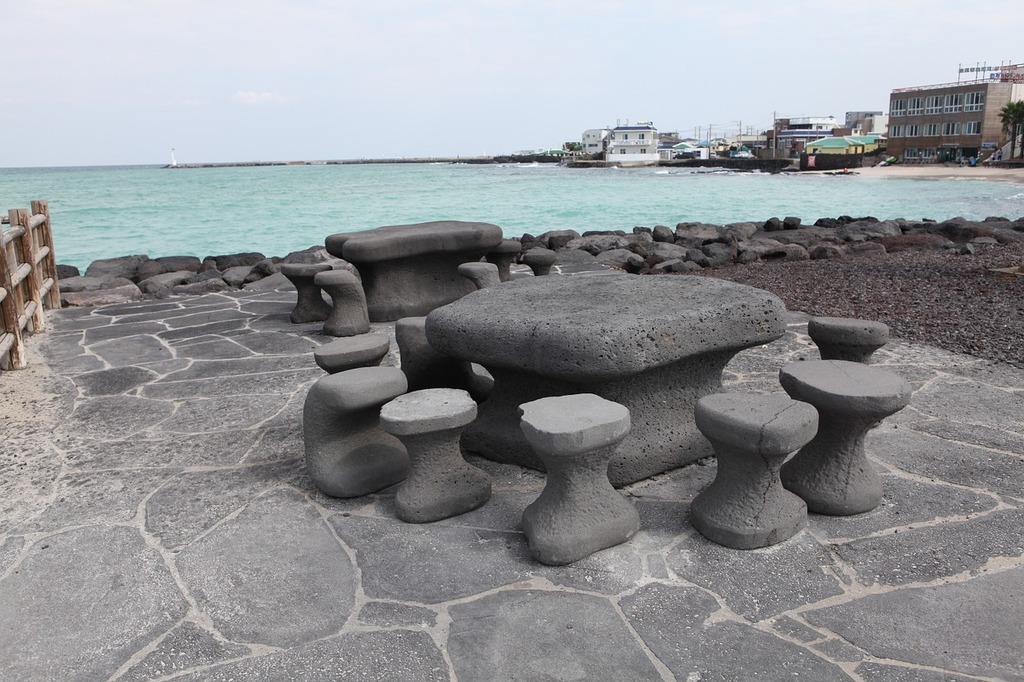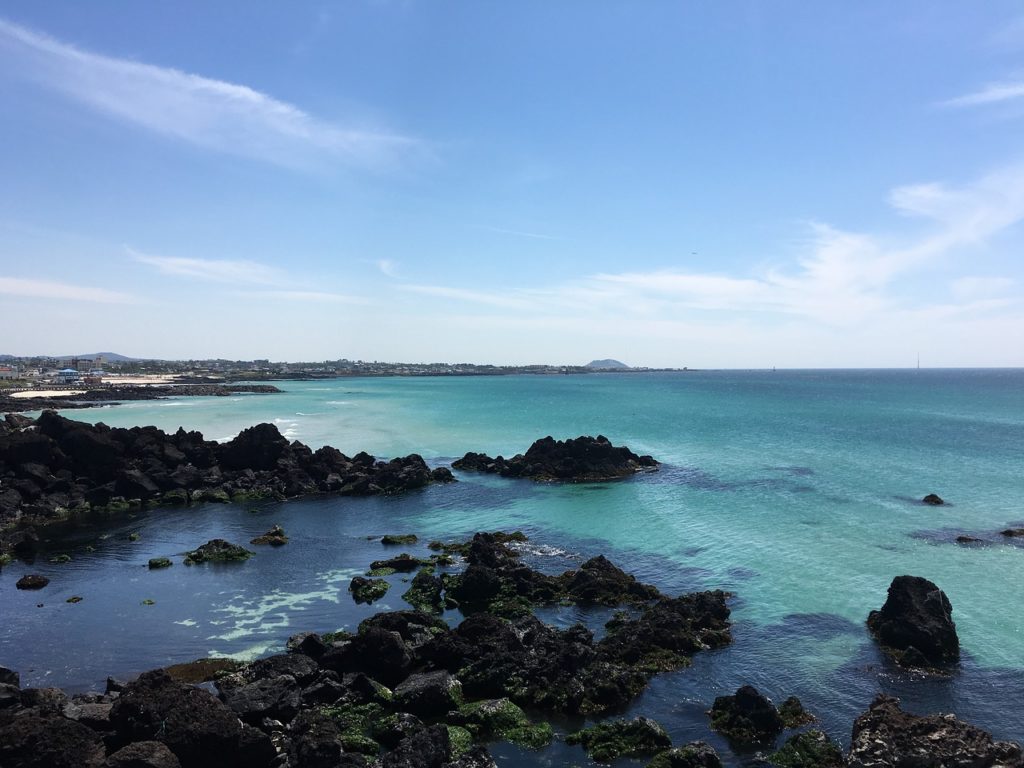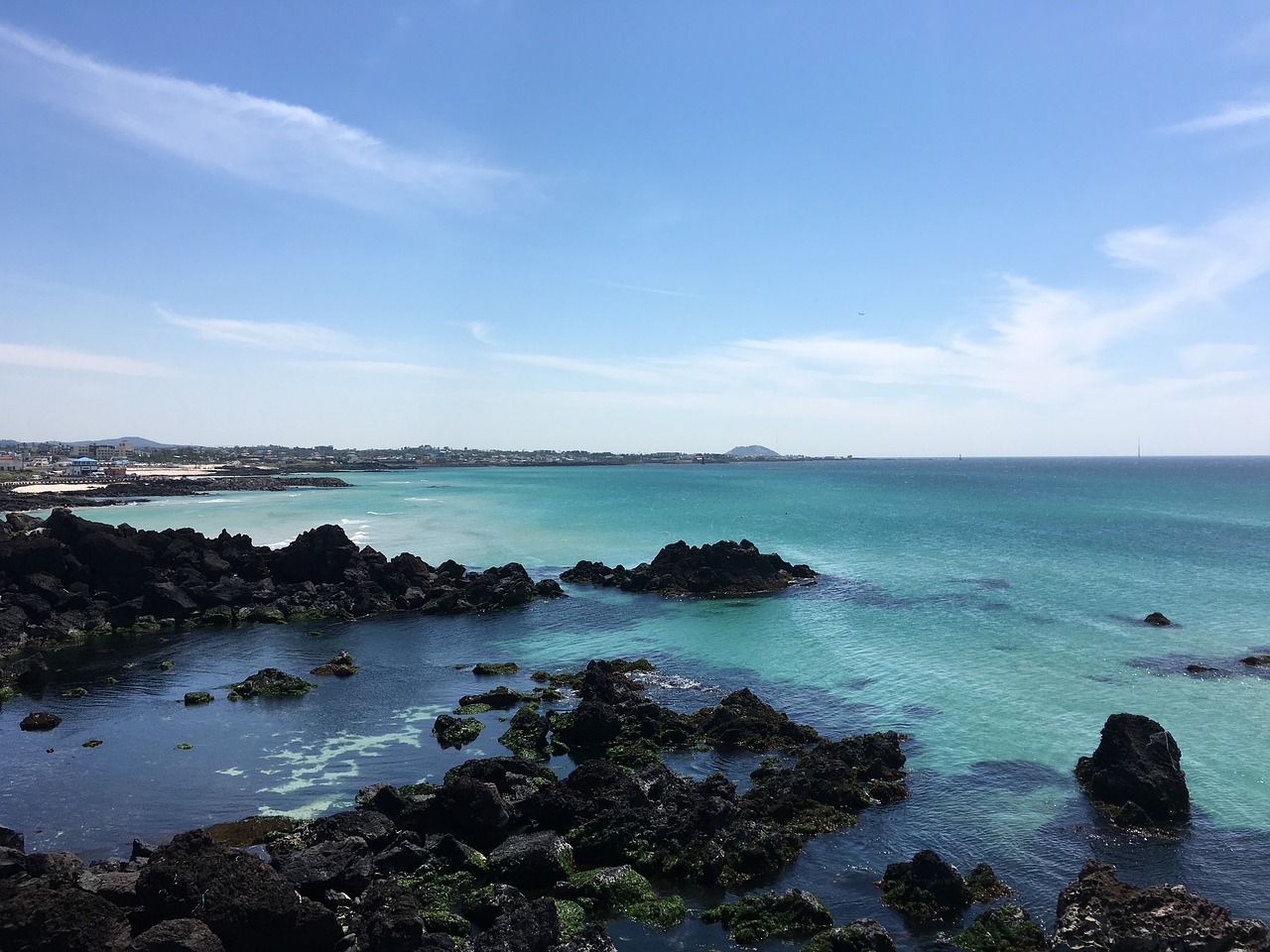 MS Ferry is a company that has a direct route from Busan to Jeju Island. This choice is most desired by people coming from Busan and guests who do not mind a longer travel time. The ferry departs about 3 times a week, and the trips can take up to 12 hours depending on sailing conditions. This is a cheaper choice over flying, with tickets being about $40 on average. The ferry experience is an excellent adventure as tourists can really soak up the gorgeous waters along the way.
Popular Tourist Attractions
Throughout Jeju Island, there are many exciting places to explore. While the landscape alone offers up a picturesque experience, tourists will be overloaded with choices.
Manjanggul Lava Tube (Cave)
The Manjanggul Lava Tube, which is a cave, is a great first stop for guests. Deemed a natural monument, guests will experience nature at its best. Lava tubes occur when flowing lava emerges from underground, formulating magnificent structures along the way. Grand stone pillars are spread throughout, and there is even a formation similar to the shape of the island itself, named "Stone Turtle." While this cave is mighty deep, only 1 km of it is accessible to the public. But even still, that is far enough to observe the greatness of the lava tube. Many might think that due to its proximity to flowing lava that it would be too hot inside, but on the contrary, the temperature in the cave is perfect, at an astonishing 21 degrees celsius.
Mount Hallasan
While marveling at the lava tube cave is quite an adventure, guests who truly appreciate nature will be awestruck when visiting Mount Hallasan. It is the highest volcanic mountain in South Korea. While the mountain is surrounded by a national park, Hallasan National Park, the most exciting part of Mount Hallasan is its crater lake, Baengnokdam. The lake was formed by underground movement of magma, causing the crater.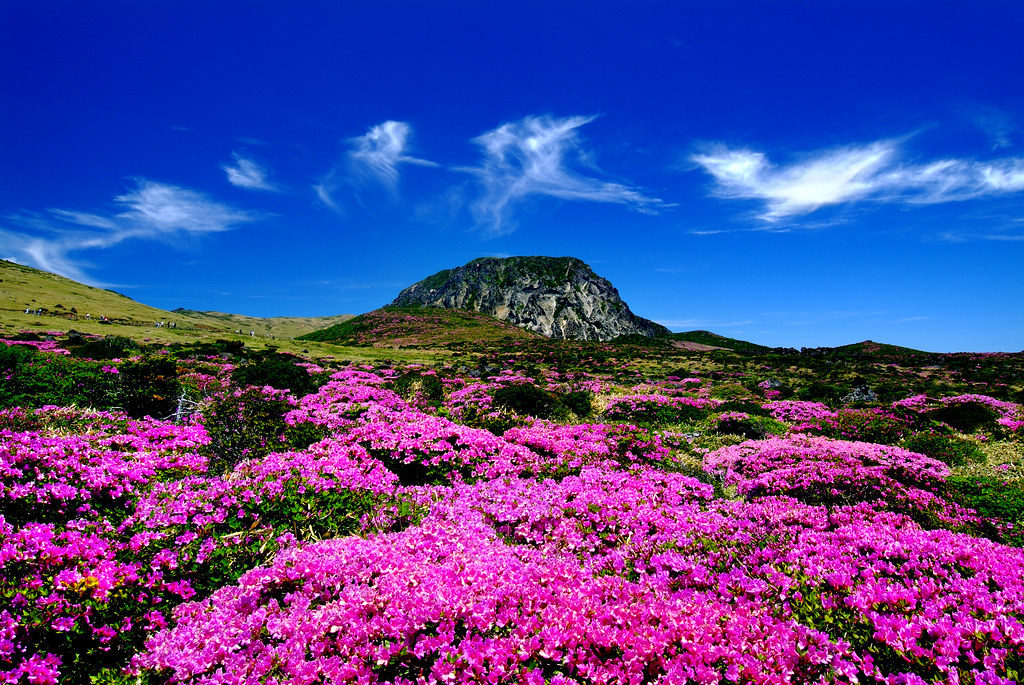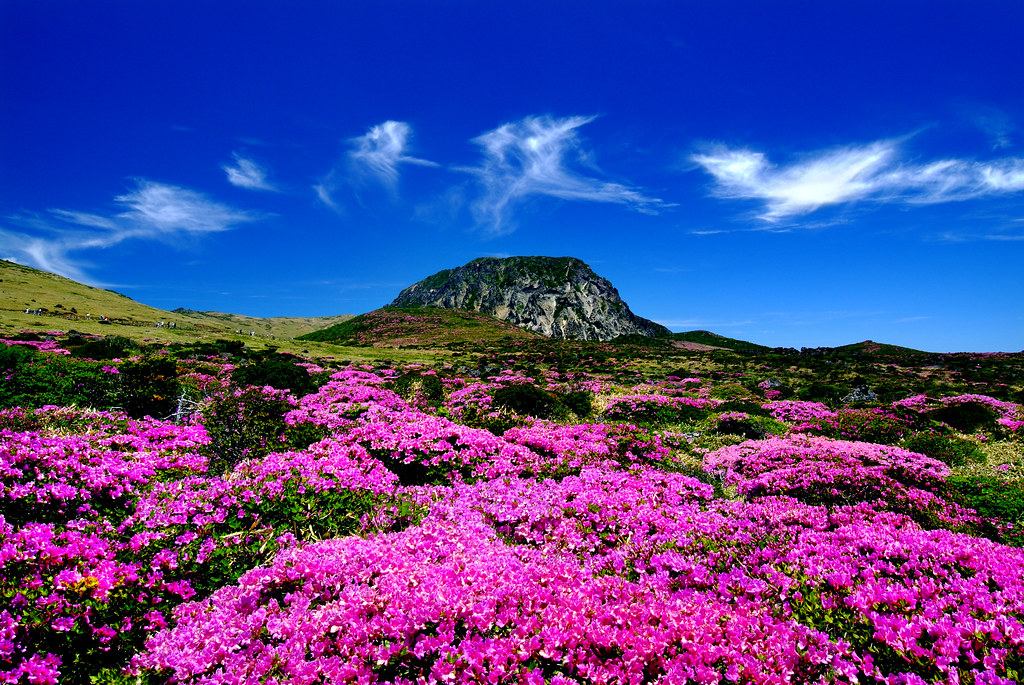 There is plenty of wildlife residing on the mountain as well. There are over 300 bird species on Jeju Island alone, and over 190 of them live on Hallasan. This location is perfect for guests wishing to emerge themselves in nature and its beautiful glory.
Jeju Maze Park (Gimnyeong Maze Park)
Gimnyeong Maze Park is a great place for tourists to not only enjoy the lovely view of the island but get some entertainment as well. This quirky park features a highly maintained topiary maze. It was constructed by an American Professor from Cheju National University, Frederic Dustin. Dustin had a deeply rooted love for South Korea, especially Jeju Island. This love brought forth the creation of the maze park where there are many plants displayed from all over Asia. 
In the island of Jeju, there are many hidden gems within it as well. There are idols in the overall island pay homage to Korean cultures such as the serpent, horses, and ships. All of which have been a large part of Jeju's rich history as an island.
There is an observatory that gives a peak view of the entire maze. Guests can easily follow a map for guidance through the maze, but more adventurous people will choose to find their own way. It can take roughly up to 20 minutes to explore, but it been recorded to take almost an hour for some.
Seongsan Ilchulbong (Sunrise Peak)
As one of the islands most iconic spots, Seongsan Ilchulbong, or Sunrise Peak, is a sight to behold. It was formed over 100,000 years ago from a volcanic eruption under the sea. It is a spectacular sight fit for a king with its crown looking stones (all 99 of them!) emerging from the top. It is considered a crater rock, with a crater formation in the middle of the 99 stones. It is given the namesake from the incredible view during sunrise and sunset.
Spirited Garden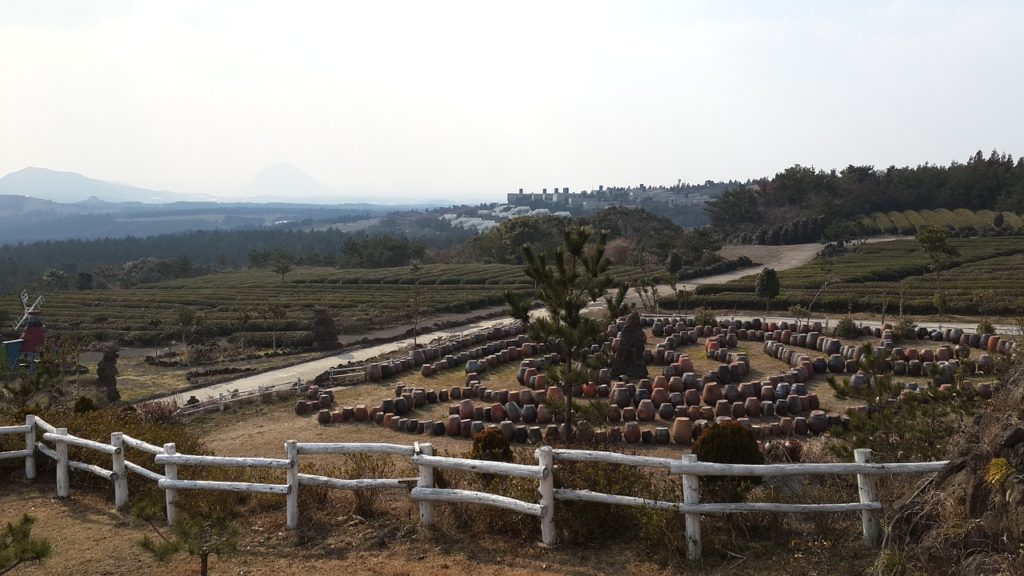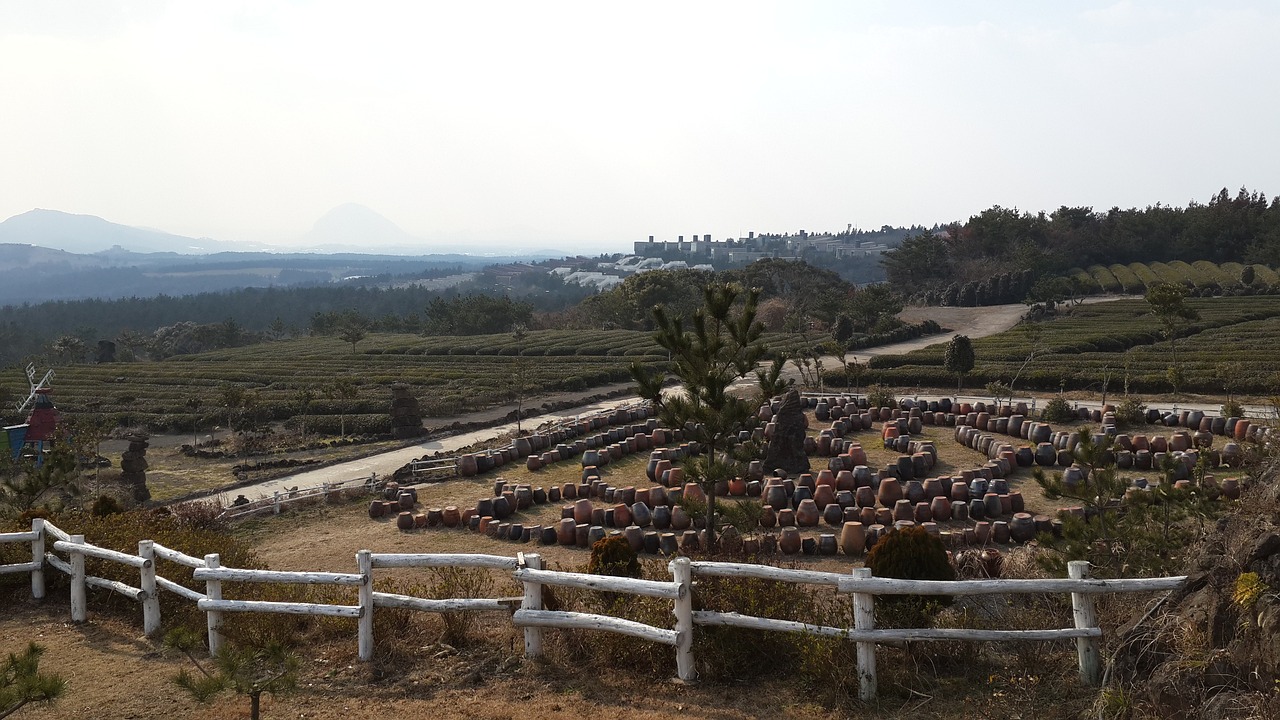 A must-see on every Jeju island's tourist list is the Spirited Garden. It is often dubbed the 'most precious and beautiful garden' in the world. It was built by a lone farmer in 1963 and has grown into a prosperous land of over 400 planted trees and many various plants. It is home to the largest artificial waterfalls with a carp pond. A majestic walk through this garden will leave tourists feeling refreshed and peaceful.
Jeju Teddy Bear Museum
Nature provides more than ample entertainment for tourists, but Jeju is home to some museums as well. Their teddy bear museum is a unique, family-friendly experience. The museum is home to many ones of a kind teddy bears in various costumes and poses. The collection spans over 1,000 and takes the guests on a "world-tour" adventure. They also feature a fun playground designed to stimulate the attention of children through bright colors and fun activities.
Food on Jeju Island
Island food is always exceptional because there will always be the freshest seafood available. While seafood is readily available, Jeju offers up many unique and local dishes. From pheasants to fish to black pigs, the options are plentiful.e
Most popularly, black pigs are feasted upon. Black pigs are exclusive to Jeju island and one of their most prized dishes. As in most Korean food scenes, street food is the go-to meal, and the black pig has its own dedicated street. It is prepared many ways, but the most delicious way to experience this dish is something called, "Donsadon" where the black pig is barbecued into tender, mouth-watering pieces.
Another delectable dish from Jeju Island is their abalones. Abalones are a sea mollusk that when prepared right, is a rich seafood dish. The abalones are plucked fresh from the ocean and are most popularly served in local restaurants. Myeongjin Jeonbok restaurant is a tourist dream for experiencing this local favorite.
While abalones are quite desired, they are also known for their cuttlefish dishes. One of the most famous dishes is raw cuttlefish served as a cold soup with thinly sliced veggies, soybean paste, and vinegar. 
The seafood dishes are a bountiful and delicious experience for guests. Mackerel is a commonplace dish on the island as well. It is served grilled and has the perfect combination of crisp skin and flavorful, soft flaky fish underneath. It bears the name Godeungeo Gui on the island.
Sashimi is absolutely the best on Jeju Island, and tourists will be hard-pressed to find it better anywhere else. Sashimi is thinly sliced raw fish usually served with soy sauce and chili dipping sauce. It is closely related to sushi dishes but is served without all the rice and seaweed–just the fish at its freshest point for consumption.
There are plenty of places to find great food on Jeju Island, and these are just some of the best of the culinary delicacies to seek out.
Hotels on Jeju Island
There are many comfortable and modern hotels throughout Jeju to stay at. The best part of a hotel stay on Jeju Island is that they are attractively priced. They range from $40 to $80 a night for exceptional stays. While most are within that range, there are a couple exceptions for about $170 a night.
Maison GLAD Jeju is one of the most popular spots to tuck in at night. It has a gorgeous modern layout and has many amenities popular with guests, such as pools, restaurants, shops, but most uniquely it houses a casino as well. Guests can expect excellent comfort and endless entertainment at this location. 
Ocean Suites Jeju Hotel is a bright, contemporary hotel with panoramic views of the ocean. While the views are a great amenity, the most distinctive feature of this hotel is its library. This is not common at hotels and is a beautiful addition for the avid book lover.
Jeju Shinhwa World Marriott Resort is the most pricey of stays that the island offers. While it is a bit more expensive than other lodging options, it is quite an experience for tourists. With its super modern decor, it is a relaxing fit for guests. This location features indoor and outdoor pools that are not only large but also modernly decorated. It provides lots of swim time for families or couples alike.
Jeju Island is more than just an island paradise, it is an adventure of a lifetime. Tourists will be creating memories and enjoying all that nature has to offer that will have them coming back time and time again.