Located on a serene stretch of cliff between a coastline and a mountainous terrain, Haedong Yonggungsa Temple is a historic, cultural, and architectural beauty in the heart of Busan, South Korea. Built in the early 1300s, this temple has a rich history and stunning ocean views that keeps attracting visitors from all corners of the world.
Like most Buddhist temples in South Korea, Haedong Yonggungsa was damaged in the late 1500s and remained a ruin for several years. This was due to the suppression of Buddhism by the ruler of Joseon and the time. It was in the early 1930s when reconstruction of the temple began with several monks coming together to lay its unique foundation.
Things to do in Haedong Yonggungsa
A trip to Haedong Yongungsa is more of a lifetime experience since you get to surround yourself with the beauty, history, and culture of South Korea. The spiritual statues, exquisite stone lanterns, mystical structures, and long spiral stairways make this place a perfect destination for people seeking some form of spiritual connection.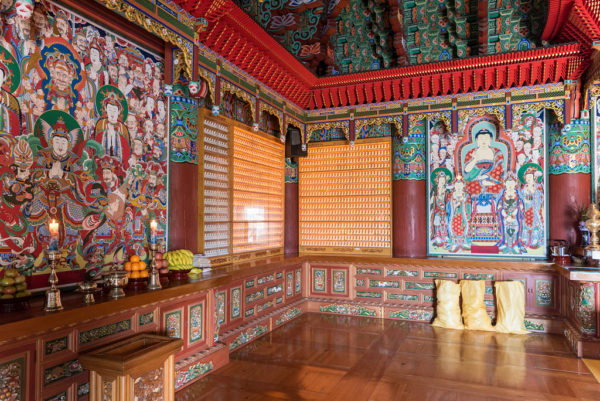 That is not to say that this temple is only limited to people with a spiritual connection. In fact, all people, regardless of religion, race, or origin can freely and comfortably explore this magnificent temple. Below are some of the interesting things you can do on your trip to Haedong Yonggungsa.
Grab Some Street Snacks
Before you enter the temple, there are street vendors along the route to the main entrance that sell street food. This area is the most popular during Spring as there are festivals celebrating Buddha.
See Ancient Sculptures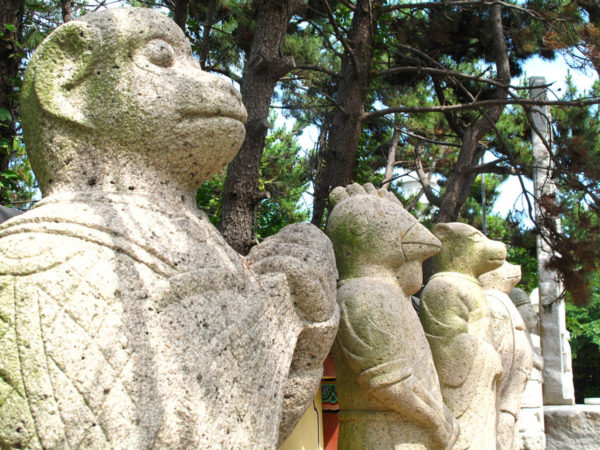 The temple itself is already a wonder to the eyes but you should also take notice of the sculptures created hundreds of years ago. There are lions, dragons, and other carvings all throughout Haedong Yonggungsa. It is custom for visitors of the temple to offer coins to an animal statue from the Chinese Zodiac. Find out what your animal is and give them a visit!
A visit to Haedong Yonggungsa is an immersive experience that lets you enjoy the beauty of nature, the history, and culture of people and the same time appreciating ancient marvels. If you're to blend in with the locals, you just need to check the dress code at Haedong Yongungsa. For proper etiquette when visiting the temple, make sure you take off your hats and shoes before entering the places of worship. It's also more appropriate to keep your body covered especially the shoulders and legs. These are not strict rules, at least not for the tourists, but being mindful of them will ensure a smooth visit among the monks and the locals.