The Ultimate Guide for Gimpo International Airport, Seoul
Incheon International Airport is world-renowned and often sits at the top 5 airports in the world. Many people seem to have a preconceived notion that Incheon is the only airport worth visiting while in Korea but the older Gimpo International Airport should not be discounted. Especially if you are looking for an easier transit into the center of Seoul, Gimpo has tons to offer in terms of shopping for K-fashion and K-beauty as well as other cultural entertainment options for tourists. With so many people flying in and out of Seoul, the city has invested in renovating and modernizing Gimpo so that it can be on par with the rest of what Seoul has to offer.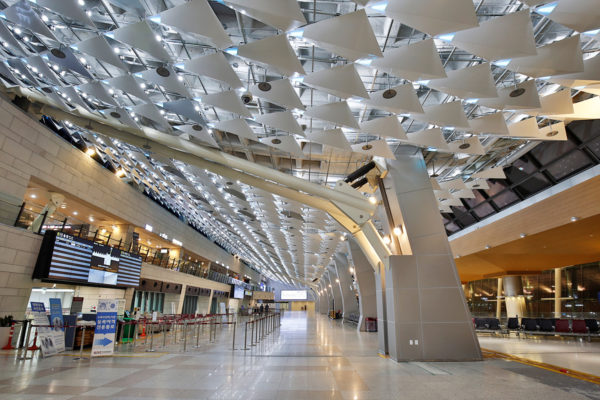 Plane Spotter's Must Visit Spot: Gimpo International Airport Observation Deck
If you love admiring the modern marvels of engineering take flight, Gimpo offers one of the clearest views of the runway which is every plane spotter's dream. Located on the 6th floor of the Korea Airport Corporation's head office, this was the first runway observatory built in Korea which opened in March of 1995. It was designed to educate visitors on aviation technology and how Korea was keeping up with the latest innovation. Open and free to the public, it's a great way to kill an hour or less at Gimpo during a layover or while waiting for boarding. If you have a party of 10 or more, you will need a reservation. 
Address: 78, Haneul-gil, Gangseo-gu, Seoul, Republic of Korea
Open hours: 09:00 – 17:00 everyday / Lunch break: 11:30 – 12:30
Phone: +82-2-2660-4146
Korean Movie Lover's Paradise: Lotte Cinema
This 'Lotte Cinema' (롯데 시네마) is located in the heart of the airport and is the same as most other theaters in Seoul. With a clean and modern interior and all the latest films, all you need is a couple of snacks from their wide selection of popcorn, candy, and soft drinks. If you have a few hours to spare and have tired out from all the shopping and eating, catch the latest titles before take off! Also, if you missed out on watching a movie in Korea, you won't want to leave without trying unique Korean cinema snacks like such as grilled butter squid (버터구이 오징어), banana flavored popcorn, and even the all time favorite: Korean spicy fried chicken. Imagine snacking on that while enjoying a summer blockbuster!
Address: Jiha77, Haneul-gil, Gangseo-gu, Seoul 07505, South Korea
Phone: +82-15-448-855
For Time in the Sun Before Your Departure: Sky Park in Lotte Mall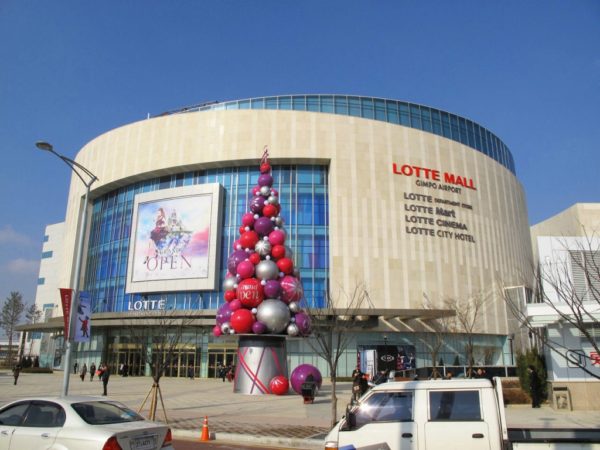 If you've spent any time in Seoul already, you'll notice that the Lotte corporation has quite a presence in many different industries. Lotte Mall actually has a branch at Gimpo Airport and the department store is a wonderful place to get some last minute shopping in or to relax. On the 6th floor of the Lotte Department Store, there is a roof deck that has open seating where you can enjoy the sun if weather permits. On the outside of the mall building, there is also 125,000 square meters of open park space dubbed the Sky Park. There are flowers, benches, and fountains for families to enjoy and there are seasonal events that Lotte puts on to entertain visitors and locals of Seoul. If you need some time away from crowded plazas, spend a bit of your day at the Sky Park before your next destination.
Address: 38, Haneul-gil, Gangseo-gu, Seoul, Republic of Korea
Queries: +82-2-6116-4000
Seoul in general has a ton to offer during a visit and Gimpo International is no different. Although it is the older among two airports, frequent travelers prefer Gimpo as it is a shorter distance into Seoul. That means you can fit more into your itinerary during your visit! With consistent renovations to keep things fresh, you won't be sacrificing any comfort or amenities by flying through Gimpo instead of Incheon.