Where is Bukhansan?
Bukhansan literally translates into the big mountain in the north and it is located in the northern point of Seoul. It is a popular hiking destination for Koreans and foreigners alike. There are many shark peaks but also smooth sides that blend in with trees and other parts of nature. One of the most well-known peaks is Insubong Peak which is situated 200 meters above sea level. Once you are above it, you can see over 14 kilometers away to the city of Seoul and Han River.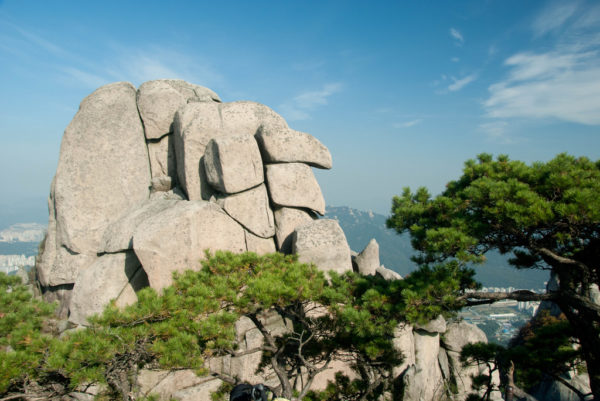 Bukhansan is the 15th national park in Korea since 1983 and it has the world record for the "Most Visited National Park per Unit Area". What is unique about Bukhansan is that it is surrounded by populated urbanscapes but serves as an escape into nature for so many Seoulites. There is a population of 20 million Koreans in the surrounding areas of Bukhansan.
Hiking in Korea
Hiking is one of Korea's favorite past times with estimates that over 30% of koreans go hiking at least once per month. The image of a typical Korean hiker is middle-aged and older aunties and uncles wearing bright hiking wear with visors or safari hats. However, even people of the younger generations like spending their free time in the great outdoors. It's not surprising since a majority of the South Korean peninsula is made up of mountainous regions. Also, with two thirds of South Korea's population located in Seoul, many city-goers need an escape from the concrete jungle to venture out into the lush green forests.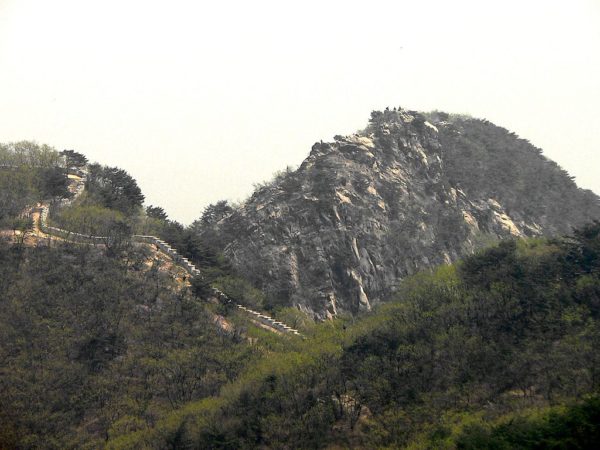 Groups of hikers often bring along alcohol on their trips to open up and enjoy together once they summit a peak. Koreans find soju and makgeolli helpful in reenergizing when going through trails which is somewhat different from Western hiking culture.
When should you hike at Bukhansan?
The national park is a great hiking destination all year round. On some of the steeper areas of a trail, there are railings outfitted along the mountain so that hikers can use it as a helping boost to go further up. Even in the winter time, some trails are open for you to take in the snow-covered peaks at Bukhansan.
Items To Bring:
Windproof jacket

Water

Durable shoes

Gloves

Sunscreen

Snacks

Hat