Are you preparing a big plan for the upcoming summer vacation? After all, going on a memorable summer vacation with family and friends is one of the best ways to utilize the warm seasons of Korea. The hotter the weather is, the more people frequently visit the camping site. Because it not only provides special experiences of outdoor activity, but also guarantees a memorable barbecue party with their lovely family or best friends.
Even for those who may not enjoy barbecuing under the sun, they are likely to love the party environment to relieve their stress in the middle of nature. Here are the three hottest camping grounds in Korea. I truly hope you get to go there and enjoy your own romantic summer camping.
Jara-Island Auto Camp Site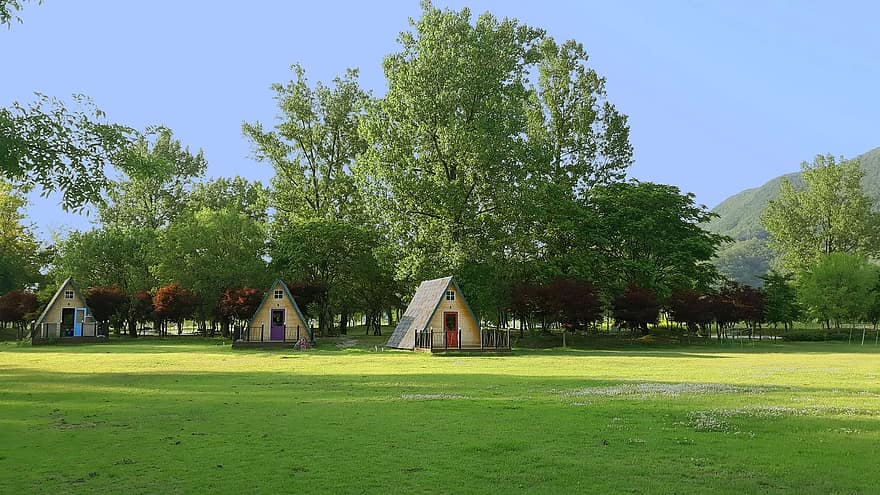 The most popular campsite near the capital city of Seoul is Jara-Island Auto camp site. It opened in 2008, and has been attracting many camping fans with its beautiful environment-friendly campground. People can enjoy diverse water sports, and there are excellent facilities available such as an open tent area, grass square, hiking trail, basketball courts, inline skating facility, and an adventure park.
This camp site also has a unique history of events. In 2008, The 74th International Camping and Caravanning Rally took place on this site. Back then, the island's main site including its grass field were decorated with numerous tents, campers, trailers and 1,800 participants from 25 countries.
If you plan on visiting here, then you don't need to worry about infrastructure at all. Accessibility is great. You can directly go to the beautiful island by ITX-Cheongchun train from Seoul. It will take an hour only. Even if you choose to drive instead, it will not take more than 2 hours.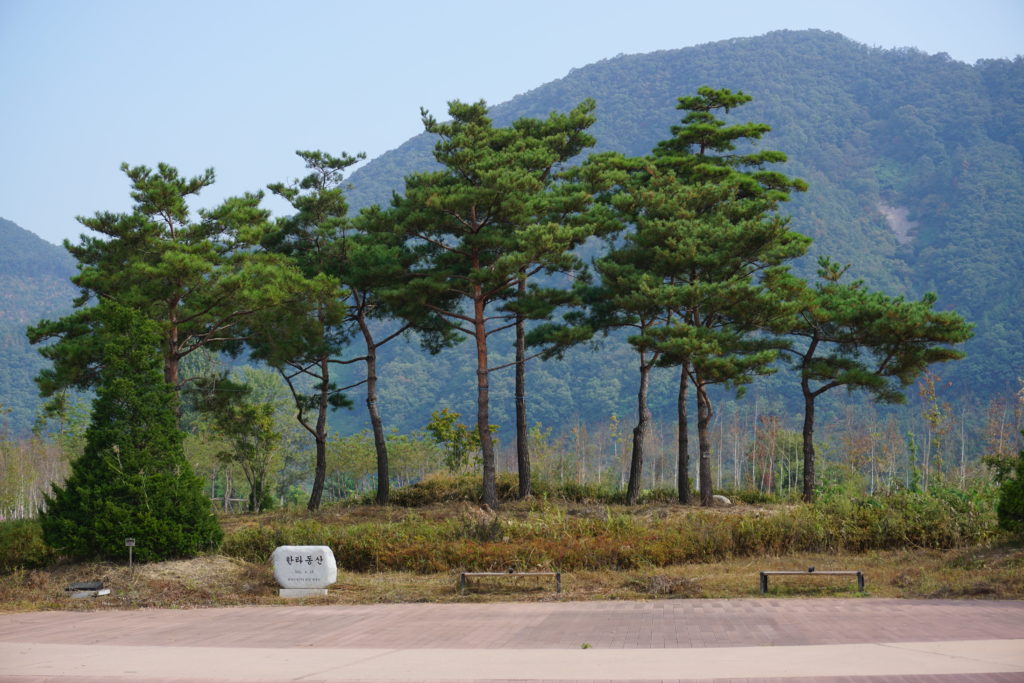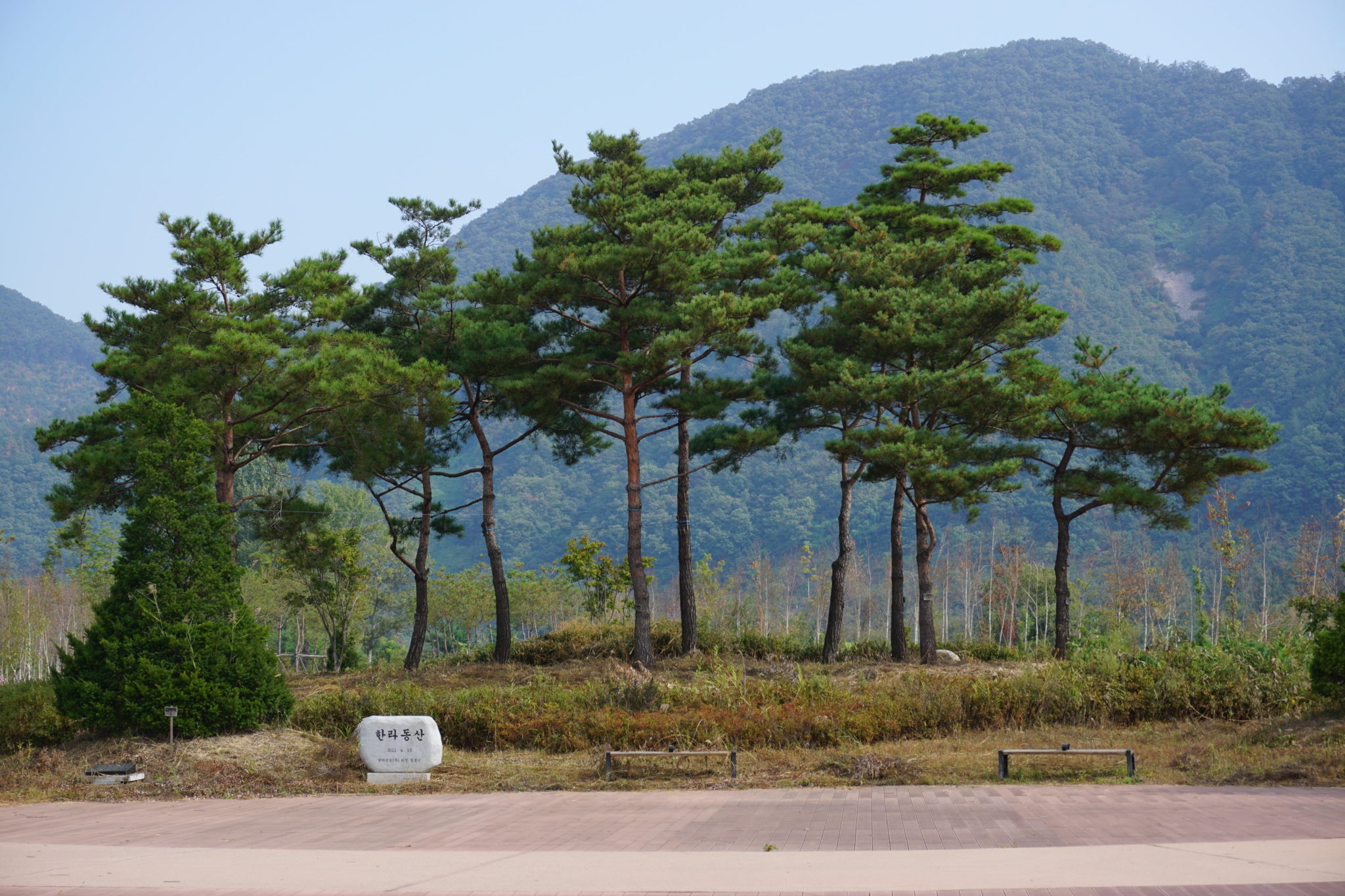 There is a famous tour spot on the way to Jara-Island. Ewhawon, which is known for the natural theme botanical garden, offers many and various attractions by exhibiting coffee trees over 200 years old and olive trees over 500 years old. Ewhawon is named after the meaning of that two different people meet and harmonize and make greater progress.
A river flows nearby Jara-Island Auto Camp Site, outdoor activities such as fishing, kayak, wake board can be enjoyable. This will make your camping experience more flourish. It holds a Jazz festival every October, too. Isn't it awesome to collaborate with music and camping? It will definitely make my heart beat.
Mangsang Auto-camping Resort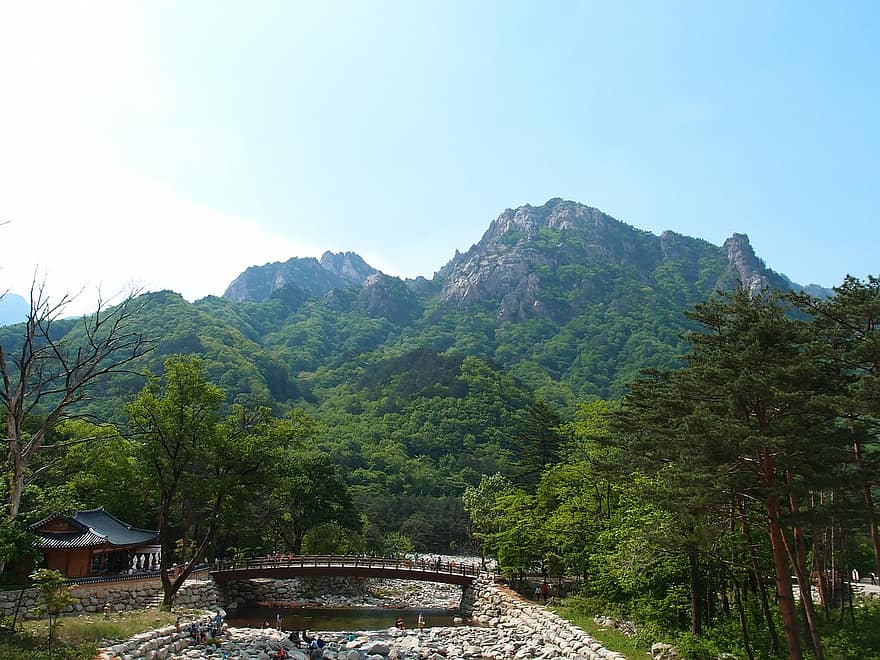 Mangsang Auto-camping resort is located in Gangwon-do Province. It is recommended to those wanting to see the eastern sea coast of South Korea. As it is in the middle of the pine forest facing the sandy beach of ​​the East Sea, people who visit here can enjoy the charms of the mountain and the sea at the same time.
In particular, Koreans wanting to enjoy bathing and swimming at nearby beaches while camping at night frequent the camping resort. Given the camping ground is a popular destination for outdoors enthusiasts, you won't have an issue finding the camp site unlike other remote campsites. However, you won't feel crowded at the campsite. The entire campsite is integrated into a green forest, and you will be able to enjoy the cool breeze under the shades of all the greenery. If you get to talk to your friendly neighbor campers, you will quickly find out that most people tend to visit the site every year to enjoy nature and amenities Mangsang has to offer.
Facilities around the auto camping area include a shared kitchen, shower booth, toilet, and cafeteria. There is also a fish market nearby Mukho harbor, so you can easily find affordable and fresh seafood for a barbecue party.
The campsite is surrounded by scenic walk paths. I highly recommend walking around the camping site by holding your lover's hand near the sunset. Walking along the road to Mukho lighthouse is a good plan as well. Enjoy a romantic time while taking a walk under the stars falling at night.
If you want to appreciate the scenery of sunset, just drop by one of the beaches close to Mangsang Auto-camping Resort. There are many beautiful beaches around the area. Especially, Chuam Beach was selected as the 'Top 10 Places to Visit in South Korea' by the Korea Tourism Organization, so it is strongly recommended to visit.
Star Forest Glamping Site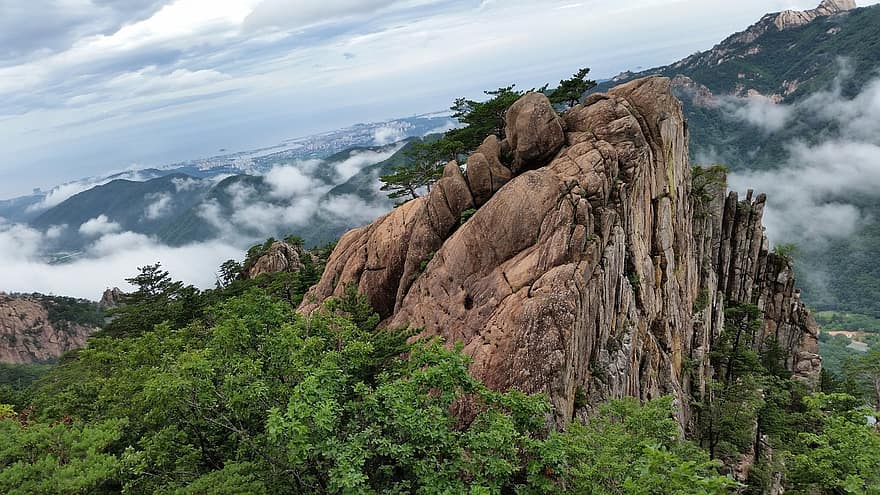 Star Forest Glamping Site is a camping site for nature-lovers. The geographical advantage is awesome here. Located in the middle of wilderness, you can listen to the serene sounds of nature and birds singing everywhere. In the evening, just turn your head up to the clear sky. You're going to be stunned and impressed by the pouring starlight you've probably never seen before.
It's not over yet. Strange misty clouds across the mountain chain and lights of the camping village create a fantastic night view. Natural energy comes from splendid mountains and presents visitors a complete relaxation. People will witness a rare sight impossible to be seen in a city center.
This camping ground is equipped with a variety of facilities, including comfortable glamping rooms, an open-air swimming pool, and a playroom for children. In addition, it has numerous convenience amenities such as individual hot and cold shower booths and refrigerators, so that the family can easily come and relax and enjoy nature.
There are also clear valleys and famous hiking trails nearby. By only slowly walking through natural forest paths, your mind will be calm and peaceful. And get to know how important nature is to human beings. If you are tired of urban life, there is no place like this. It is located in Changnyeong-gun, Gyeongsangnam-do. As it is in the southern part of the country, people may be concerned that the hotter temperature compared to the northern area, however, it is an unnecessary worry. It's okay to visit here to avoid the hottest heat in the middle of summer, as nature will offer a cool environment for people who come from far away. The forest bath, also known as green shower, in the lush forest will soothe the hot weather and ease your mind to take a rest perfectly.