Incheon Airport
Seoul-Incheon airport is the world's 19th busiest airport in terms of passengers. It has also been ranked the best airport in terms of service by the Airport Council International multiple times. Some criteria that go into this ranking includes efficiency, safety, and quality of service.
Incheon Airport is located west of Seoul and the city of Incheon and takes roughly an hour by land transport to get into Seoul's city center. However, many travelers enjoy spending additional time at Incheon Airport due to the large number of amenities available. Within the compounds of the airport, there is a movie theater, casino, and spa. Also, with just a five minute complimentary bus ride, a full golf club with its own 18-hole course and driving range is within reach. Even among typical service offerings at airports, Incheon is impeccably clean with help desks everywhere. Signs are written in a multitude of languages for commonly spoken foreign languages of visitors.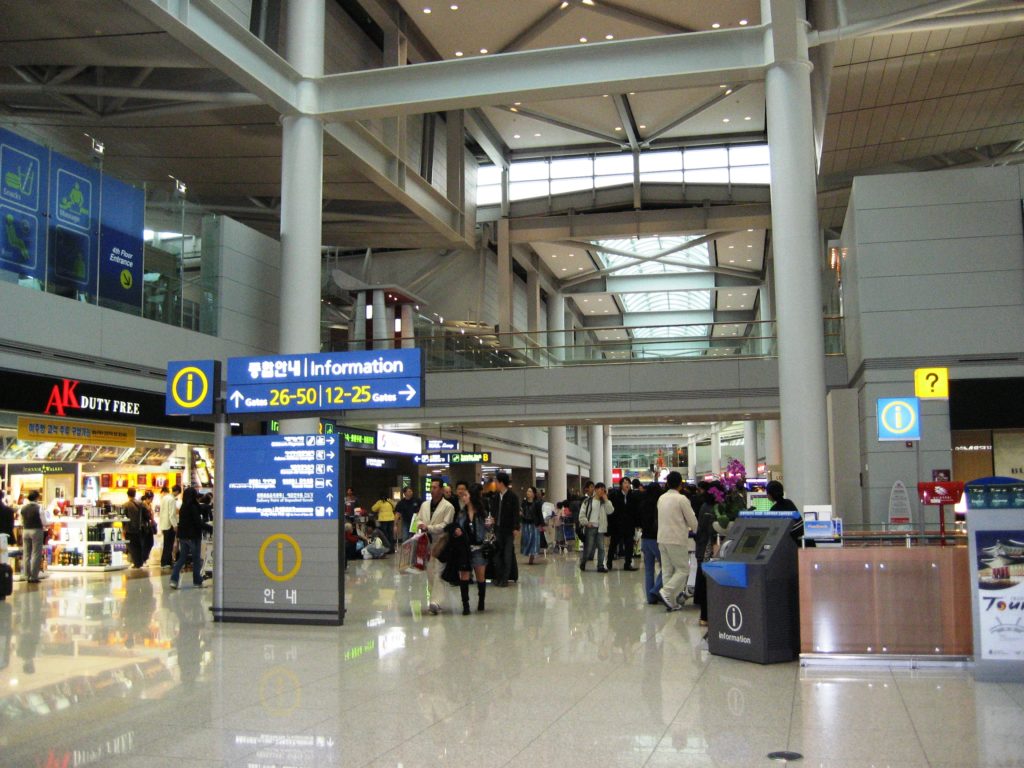 There are also cultural experiences visitors can take part in such as complimentary craft lessons, musical performances, and a center for learning about Korean traditions.
If you are planning on doing a lot of shopping while you're in Korea, make sure to keep your receipts that find a tax refund kiosk to get some money back! A representative who usually speaks several languages can help you through the process to make sure you get the tax cash back in your pocket.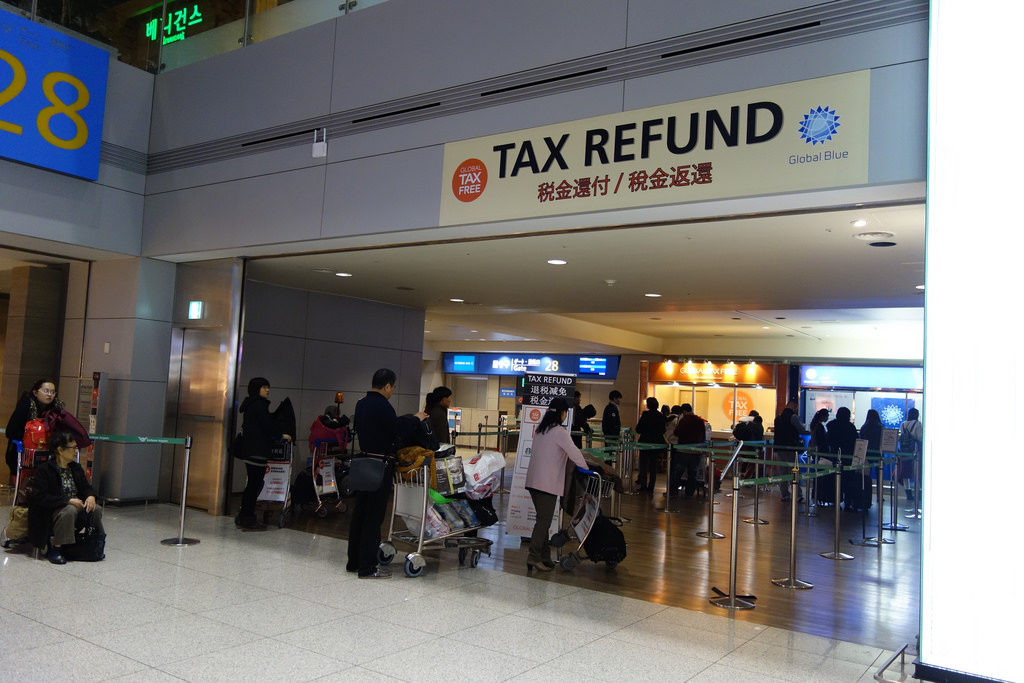 Gimpo Airport
Before Incheon Airport opened in 2001, Gimpo International Airport was the main hub for Seoul. Now, it is mainly used for domestic flights and a connection to regional neighboring countries such as China, Japan, and Taiwan. Gimpo is located much closer to central Seoul at around 9 miles away. Gimpo is a smaller airport with fewer frills but the close proximity to the city of Seoul makes it a great option for travelers stopping by Korea from nearby Asian countries.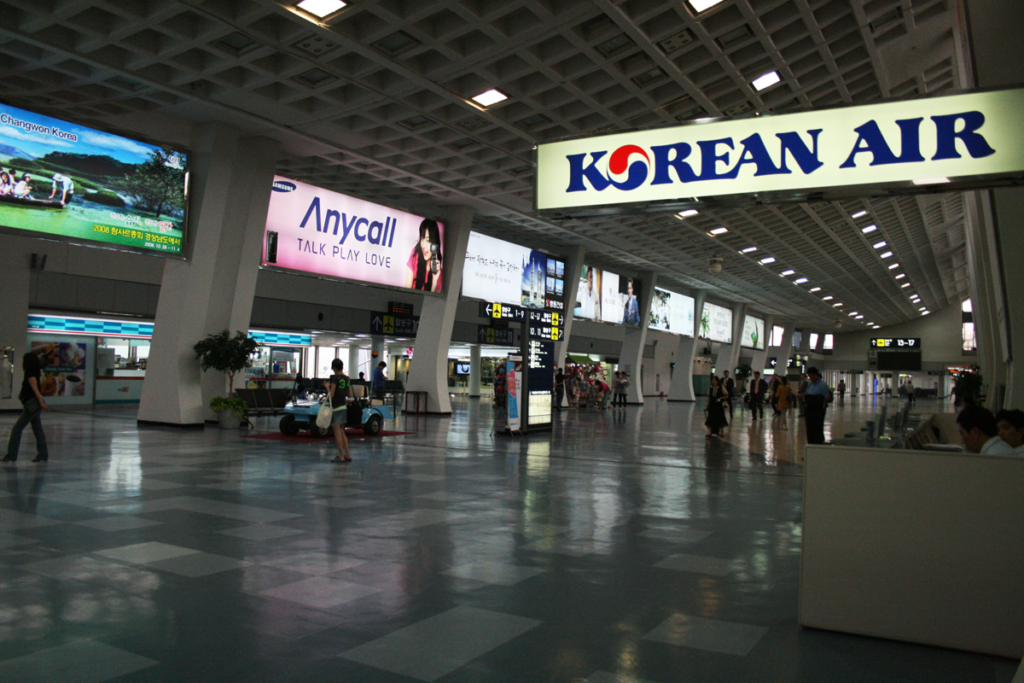 Gimpo Airport was originally established during the Japanese occupation of Korea in 1939 and was used as a military base for the Imperial Army of Japan. Once Korea broke free from Japan's colonization, the United States military used Gimpo as an American Air Force Base until 1954.
Transportation into Seoul
Korea's Tourism Organization has done a very good job at setting up the infrastructure necessary for foreign visitors to get their way around Seoul. For both Incheon Airport and Gimpo Airport, there are a handful of ways to get into wherever your stay is in Seoul.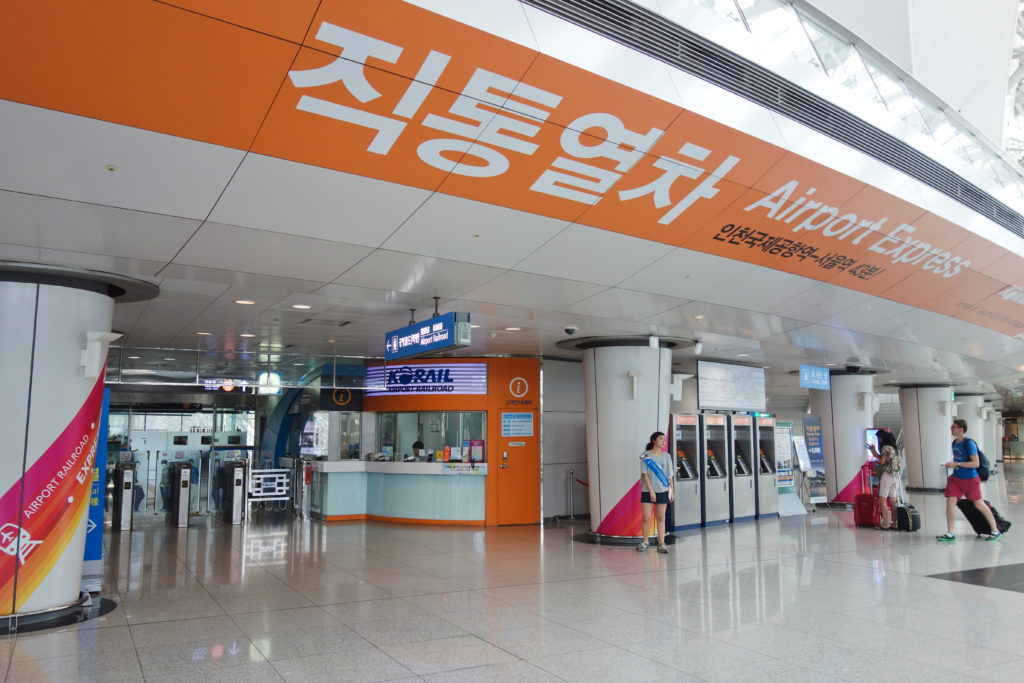 The most reliable form of transportation is probably the subway. The subway connects the entire map of Seoul and is very easy to navigate. Signs are in Korean and English and there are information desks at most stations. If you are unsure of how to get to your hotel or other form of stay, have your address ready and ask an airport employee at an information desk. The subway in Seoul is immune to car traffic, inexpensive, and quick. A single journey fare costs less than $1 USD.

There are also bus shuttles available that can take you into various city hot spots. Ask a representative at the bus shuttle or airport limousine help desk to ask which bus you should take to reach your destination. Buses are numbered at the bus platform with stands that show the stops the bus will take. The bus driver will communicate with you on which stop is yours to ensure you won't miss it and to get your bags if you stored it in the undercarriage. The price for a one way bus fare is roughly $10-$15 USD for adults and $8-$11 for children depending on the airport.

Although taxis are much more inexpensive than cabs in most major metros in the United States, you can still rack up a high fare especially from Incheon into Seoul. Also, many cab drivers cannot speak English at all and although taxi companies offer translation services if needed, there may be some challenges in making sure you are heading to the right place. However, if you have a large group, have a lot of bags, or would like to avoid the hassle of public transportation, taxis are a readily available option.