Some people enjoy traveling to different parts of the world. Visiting a new place comes with a lot of exciting experiences. You get to learn about other cultures and practices of the people. This article features some of the exciting adventures you will come across when you visit Korea.
Have you ever heard of pojangmacha? Probably not, unless you have been to Korea or watch a lot of Korean dramas. When you visit Korea for the first time, you will notice some tents arranged in rows. When you move closer, you will realize the tents have tables, chairs, food, and people. People get together under a tent to enjoy food and drinks as they enjoy the surrounding heaters to beat the cold. Such a place is known as pojangmacha.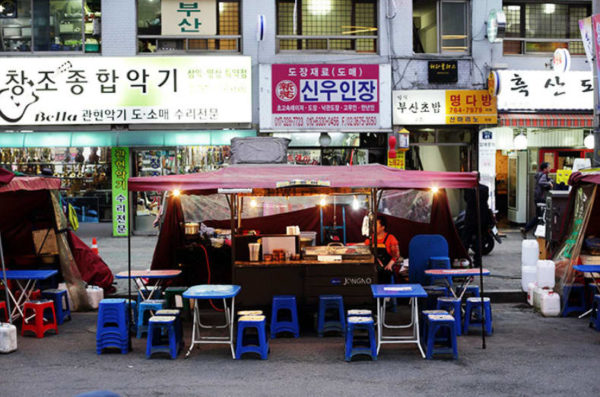 As a traveler, you can stop by for a moment and enjoy the best meals and drinks in Korea at unbeatable prices. If you love watching Korea's dramas or movies, you will notice the pojangmacha as a common meet up place or quick food spot .
Origin of Pojangmacha
Pojangmacha have been in existence in Korea for over 60 years. Back in the day, peddlers used to prepare meals and move to targeted customers. Instead of a customer reaching out to them for their products and services, the peddlers took the initiative and reached out to their potential customers. The idea began in early 1950 in Cheonggyecheon, Seoul. Since then, Korean people have innovated the concept to what are modern Pojangmachas today.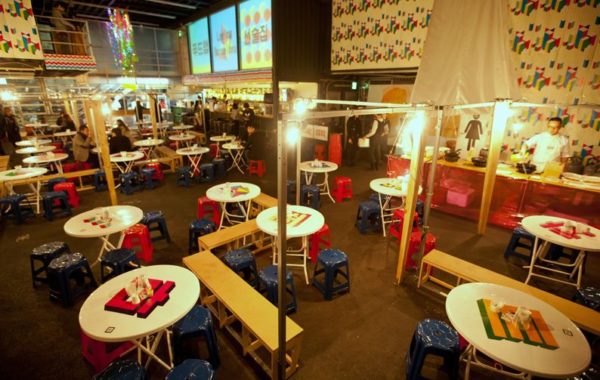 Initially, they used carts and cars to sell food items. As time went by, investors in the area saw the need to cover the cars or carts and include seating inside. After some time, the whole idea became more common, and that is why you will see Pojangmacha with places to sit and get excellent meals as you relax.
Surprisingly, if you visit some Korean areas like Jongno in Seoul, you will experience excellent Pojangmacha services with modern menus and well-laid up tables. The best thing about such services is the cost. They offer meals and services at a pocket-friendly price. Some of the menus' typical meals include tteokbokki:- rice cake spicy red sauce, gimbap:- rice rolls, and soondae:- Korean blood sausage.
Be sure to get a variety of dishes and sides because there are so many types of Pojangmacha to try.
As a tourist, do not walk around the city in Korea while going hungry or thirsty. Once you spot a Pojangmacha, make a move and experience food like a local. Eat and drink to your satisfaction.
Pojangmacha Etiquette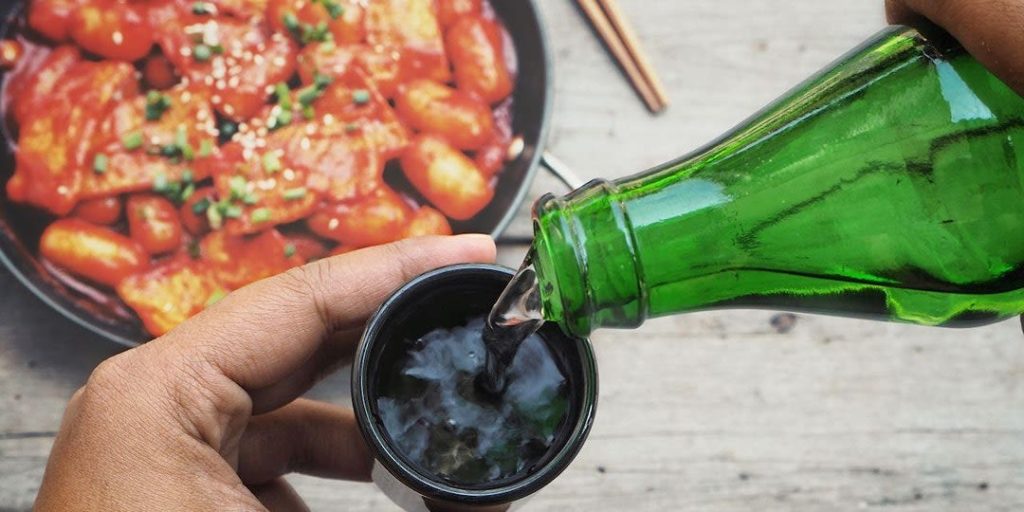 As a tourist in an uncommon place, there are some things you must keep in mind relating to a given practice in the area. In this case, before you visit a Pojangmacha, you have to understand the following details.
Most meals prepared at a Pojangmacha have meat contents. It might not be ideal for vegetarians. Always ask before you select some food.
All the payments must be made on a cash basis. There are no credit cards in a Pojangmacha.
There are no bathrooms, but as a tourist, you can access the restrooms nearby. Still, you can opt for Pojangmachas located near parks or a subway station. If you can't find one on your own, you need to say (hwajangsil?) then the Pojangmacha owner will give you the direction.
If you are a vegetarian, ask for tofu kimchi and gyeranmari which is an egg roll.
The Pojangmacha has a roll of toilet paper hanging around. Be prepared to use it as a napkin.
When there is extreme cold, ask for hot broth. Service providers give it for free.
Intoxication Rules
Every country has some rules and drinking etiquette. In this case, remember the following when drinking in Korea.
When someone else pours you a drink, you must do the same for them.
Always turn your head away as you take your drink when in a company of an older person.
Always hold a cup with two hands when a person older serves you.
When serving an older person, always hold the bottle with two hands.
Never pour alcohol in a cup with something else. It must be empty.
Korean Drinks
In every state or country, there is something unique that introduces you to the place. In Korea, the main drink that is enjoyed at a pojangmacha is soju. The other two common drinks are makgeolli and beer. You can also order other drinks but soju, makgeolli, and beer are the most common drinks in Korea.
Pojangmacha Foods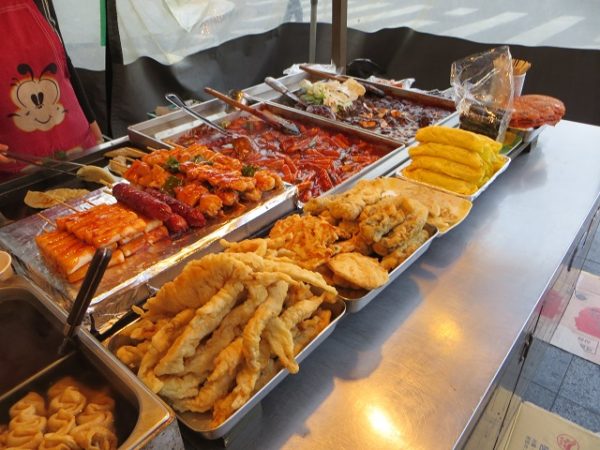 Like drinks, there are common foods that you will find in a pojangmacha. Yes, they have advanced menus, but you will never miss the following on their list:
Dalkbal- Chicken Feet
Kkomjangeo- Hagfish
Yache Twigim- Fried Vegetables
Tteokbokki -Soft Rice Cake with Sweet Gochujang Sauce
Odeng- Fish Cake
Sundae- Blood Sausage
Gyeranmari- Folded Egg
These aren't all the options, they are among some the top meals you can get in a pojangmacha.
Are you thinking of visiting Korea? It could be a good idea if you familiarize yourself with the pojangmacha practices because you will meet such concepts in the streets. Visit the places, socialize, have fun, and enjoy your trip to Korea!