Overview
Gwangjang Market is the first and oldest market in all of Korea. It is known for its countless vendors selling fares such as silk, satin, seafood, and clothing. There are also vast numbers of street food stalls with benches available for passers-bys to grab a quick bite.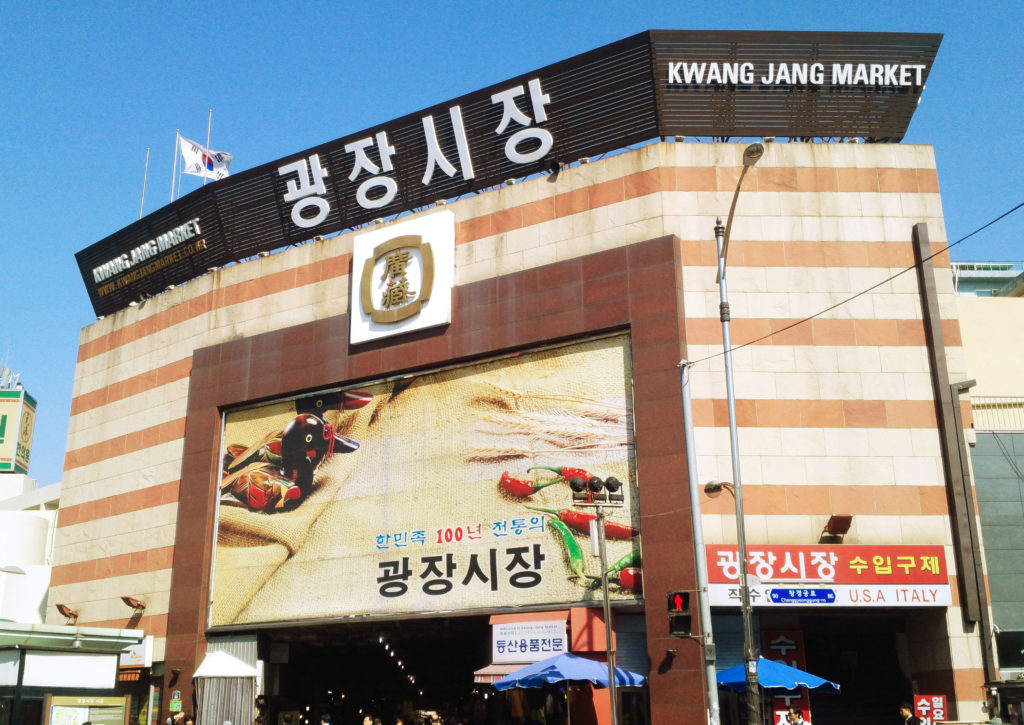 Directions
Closest subway stop

Closest bus stop

Taxi Fare Estimate

Uber/Rideshare
Hours/Cost
General stores: 08:30-18:00
Restaurants: 08:30-23:00
Clothing stores: 21:00-10:00 (Next day)
The cost of cloth-related goods and food are inexpensive relative to department stores or restaurants. There is no entrance fee.
Jongno 5-ga Station (Exit 7) Line 1
Highlights/Food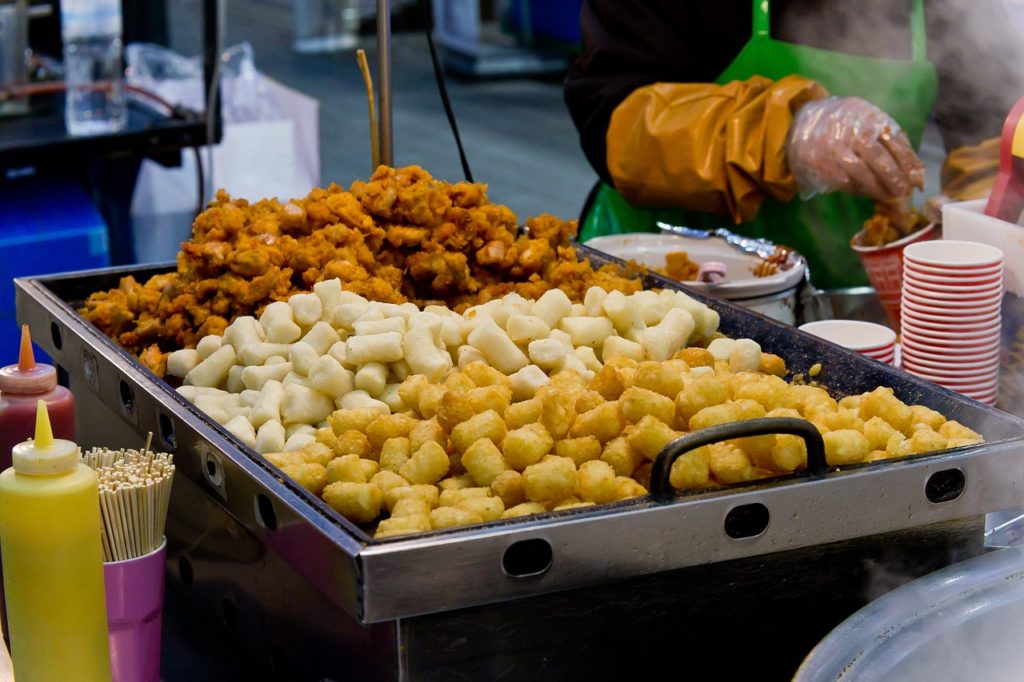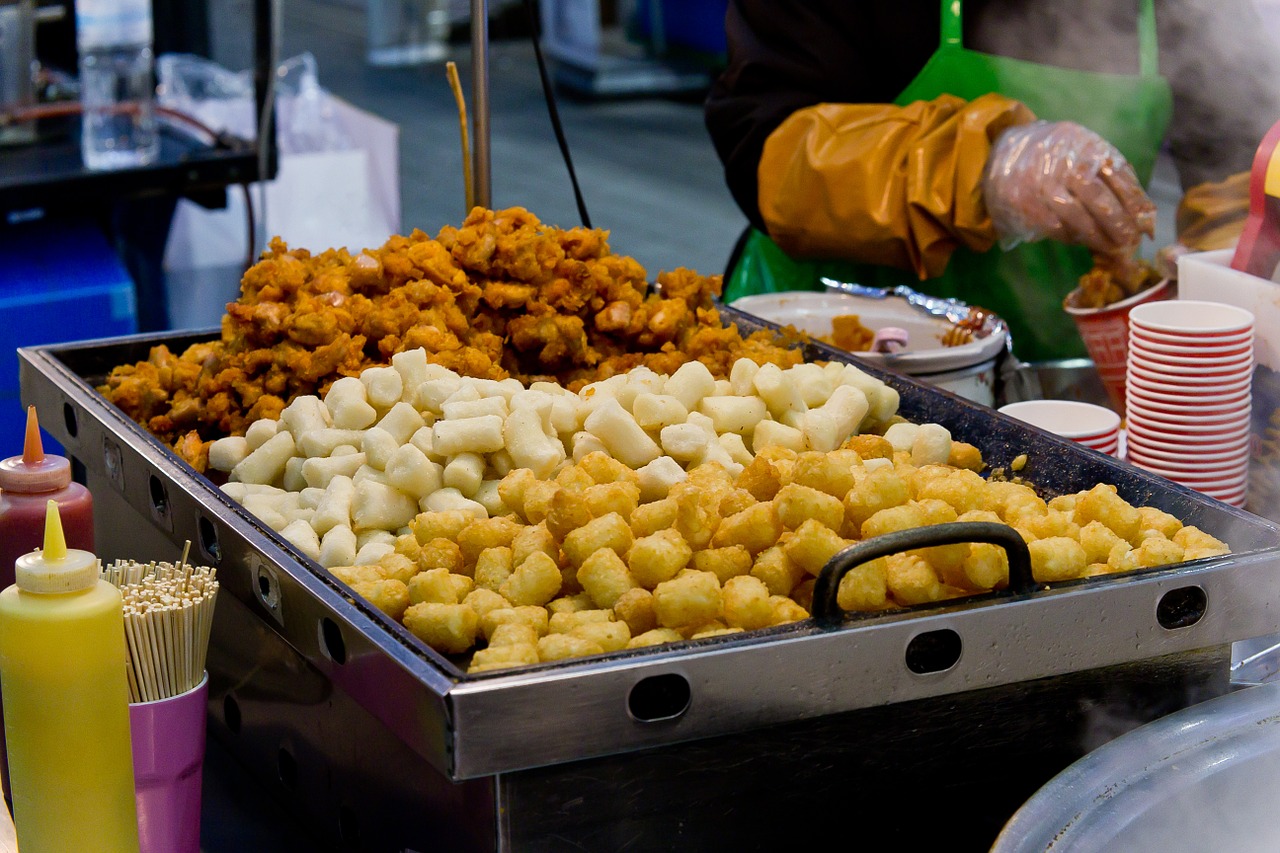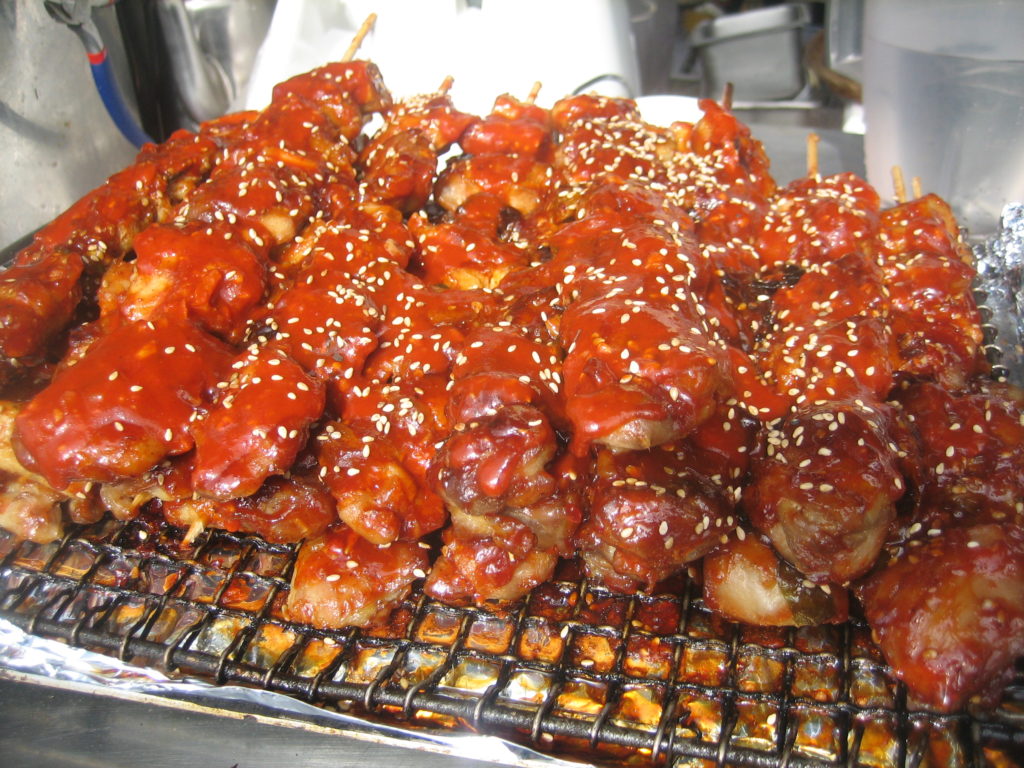 There are many types of street food to try when going through Gwangjang Market. Here are a few top picks you should keep an eye out for!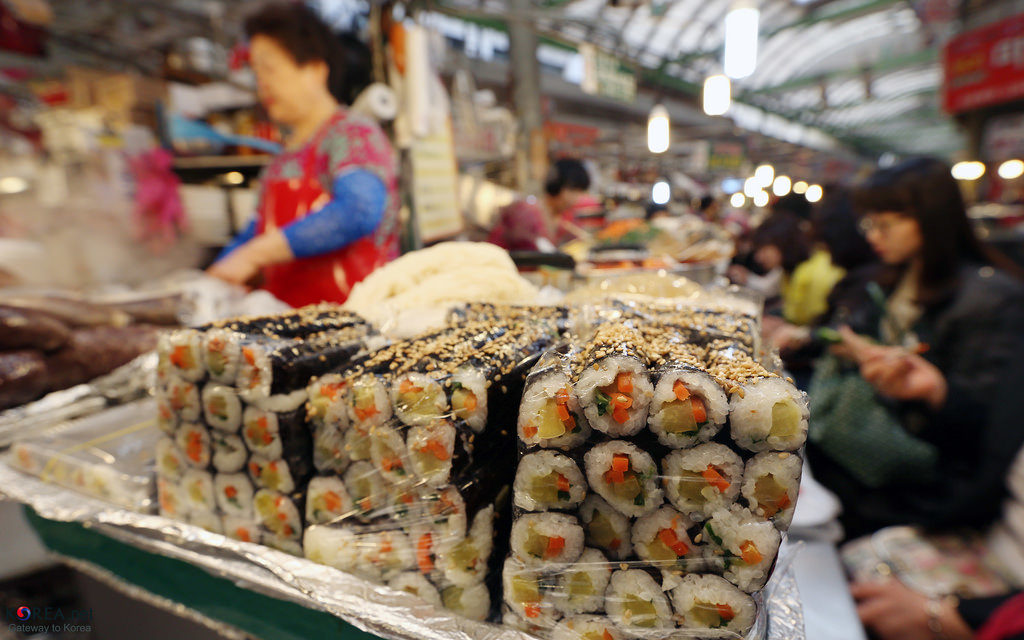 Mayak kimbap is a variation of the Korean favorite kimbap. The literal translation of mayak kimbap is drug kimbap and they are thinner and longer in size compared to typical kimbap rice rolls. Many vendors will have piles of this snack freshly being rolled in front of you.
The rice roll is made with seaweed wrapped around rice, mixed veggies, and sprinkled with sesame oil and sesame seeds. They may not actually have drugs in them but they sure are addictings!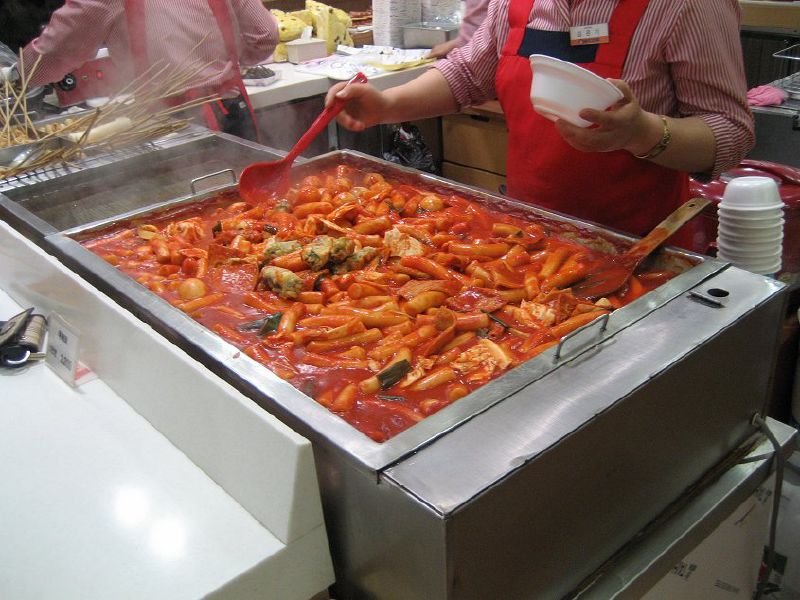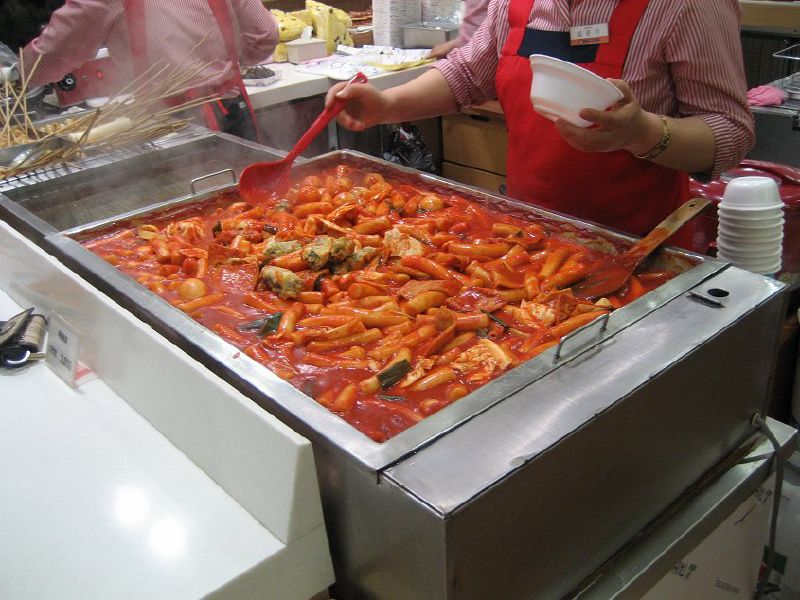 Dukbokki is a very popular street food all throughout South Korea and it can be customized in many ways. It is made with a base of spicy pepper paste sauce with chewy rice cakes, fish cake, and onions. Food stalls sometimes even offer a range of spice-levels from not spicy to very intense.
We recommend trying a mild spiciness level to begin with because Korean spicy may be on a different scale compared to Western flavors! Other additions that can be added to dukbokki are eggs, instant ramen noodles, soondae, sausage, and cheese.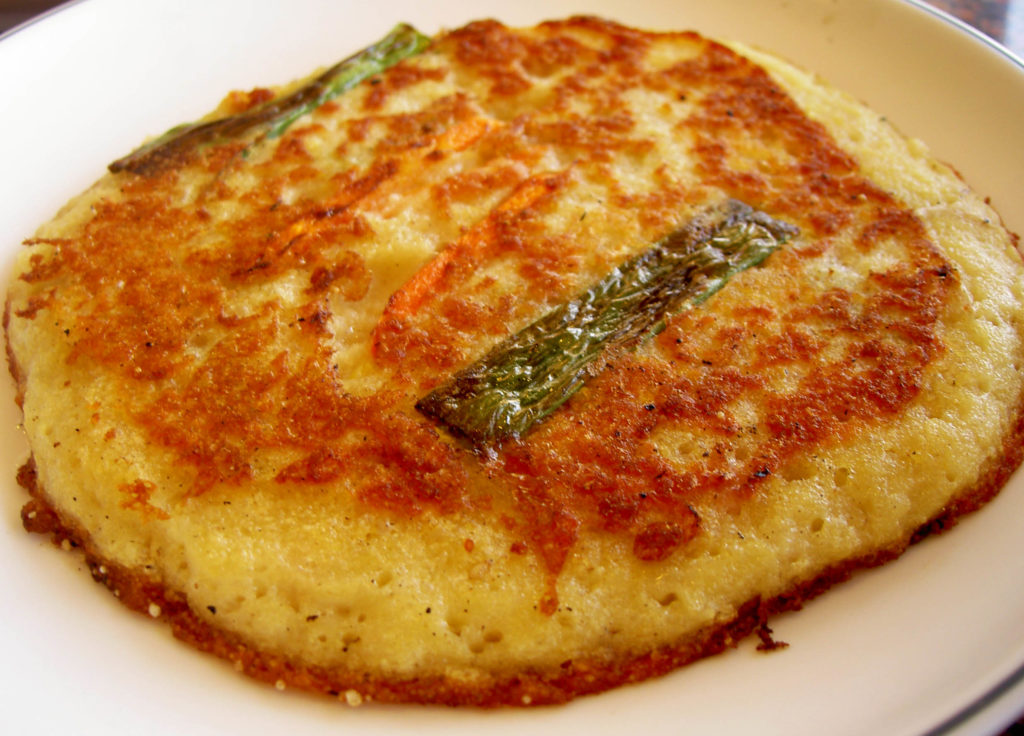 Bindaetteok is a pancake made from mung beans that has the texture of mashed potatoes on the inside with a crispy outer layer. It's usually mixed in with various other vegetables such as green onions or carrots for some extra flavor. People running stalls make these fresh from ground mung beans on top of an oiled griddle.
The mung bean pancake is usually eaten with a soy sauce based dip and is precut when you order it from a food stall. You may be given some kimchi on the side to clean your palate afterwards!