Overview
Dongaemun is located in the Jongno-gu district in Seoul. The translation into English means the "Great East Gate" because it was one of the large gates that protected Seoul in the Joseon Dynasty. The area is now host to a variety of activities and landmarks.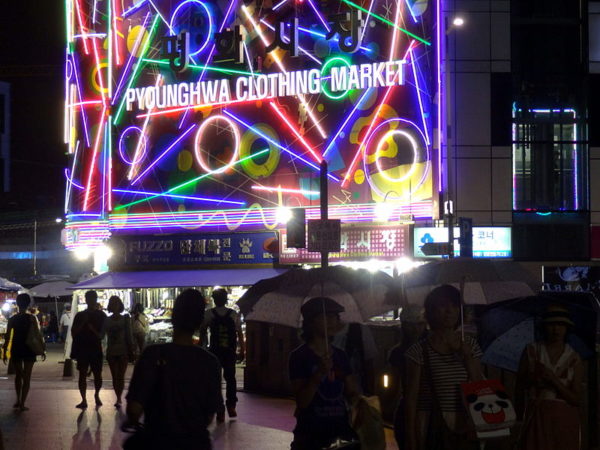 Dongdaemun has become well known for its fashion deals from a number of tall buildings with floor after floor of clothing that are made in Korea. The market attracts shoppers from all over the world including retailers who purchase Korean fashion goods in bulk for resale abroad. It has been a huge center of commerce since 1905 but was destroyed during the Korean War. Since that time, it was gradually rebuilt with a more present-day flair compared to its traditional roots.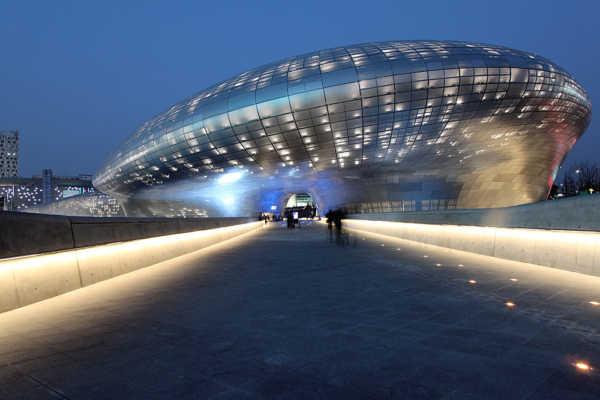 Dongdaemun Design Plaza 
In 2011, the Dongdaemun Design Plaza completed construction and it now sits in the center of the Dongdaemun Market. It is a futuristic architectural icon that was designed by world-renowned Zaha Hadid and Samoo and put South Korea on the map in the design world.
The Dongdaemun Design Plaza replaced the Dongdaemun Stadium in order to provide a public space that more visitors of the area could use and share together. Nowadays, Dongdaemun has entered modern Korea as a well-known place for people to gather and enjoy leisure time.