Overview of Cheonggyecheon
Cheonggye Stream has become a popular outdoors leisure area in the center of Seoul. It was a part of a beautification project by the Seoul City Government to reintroduce some pieces of nature into the city center. The stream is surrounded by paths along its two sides that have seating areas and trash bins to keep the area free of litter. The stream sits along a major path that passes Seoul Plaza, Insadong, Changdeokgung Palace, and other highlights of Seoul making it a very optimal area to walk for tourists.
History of Cheonggye Stream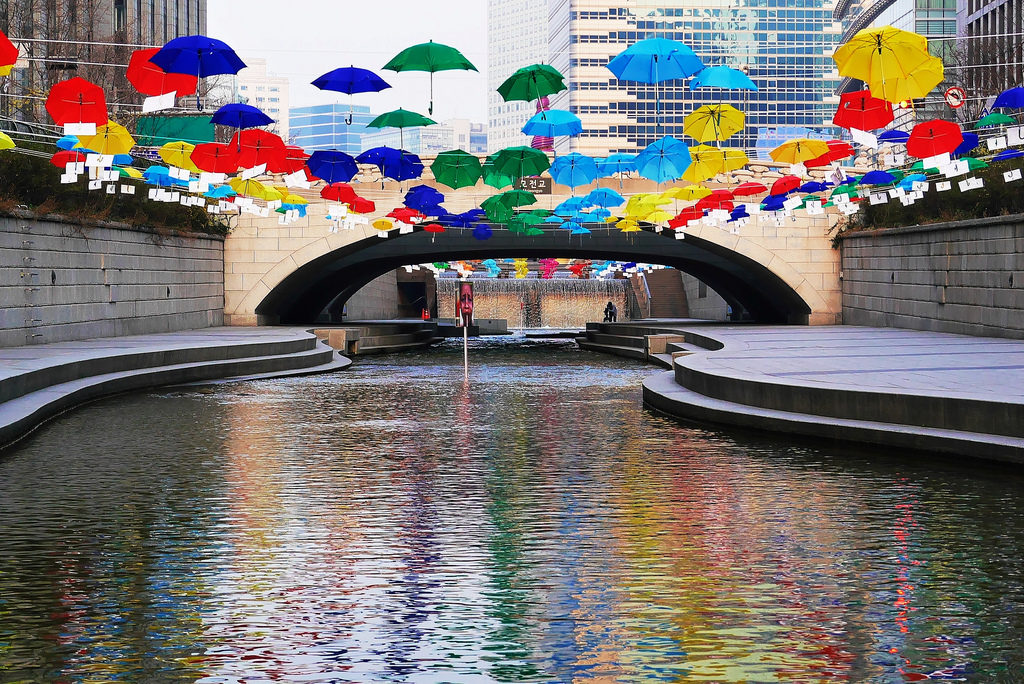 Before the restoration which began in 2003, the stream was hidden under a large overpass and housed many people who came into the city and built temporary housing. The result was a lot of human waste and other trash that polluted the city and left a bad image of Seoul. The decision to begin the project was made by the Mayor of Seoul in 2003 as it would fit with the aim to shift Seoul towards a more eco-friendly direction. The city government also wanted to make the downtown area more pedestrian friendly which the stream paths allow for.
Cheonggye Plaza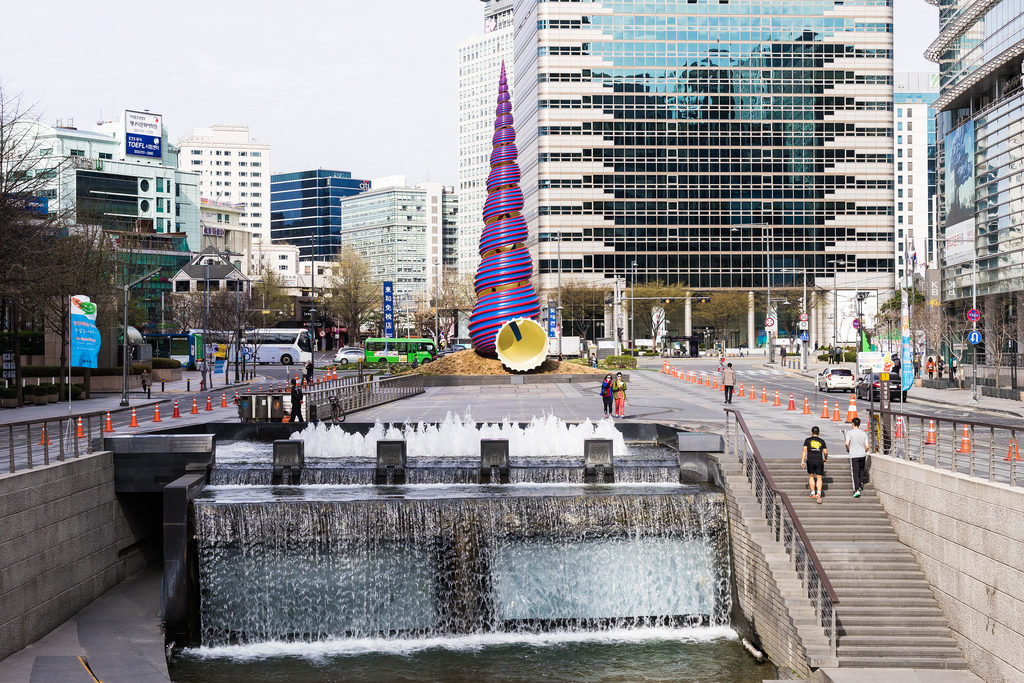 To commemorate the restoration efforts of the stream, there is the Cheonggye Plaza which sits at the head of the stream. There are pieces of information available in the square about the bridges that line the stream as well as history on the restoration project. The plaza design is inspired by a traditional Korean cloth called bojaji and symbolizes peace, unity, and harmony.
Positive Effects of Cheonggyecheon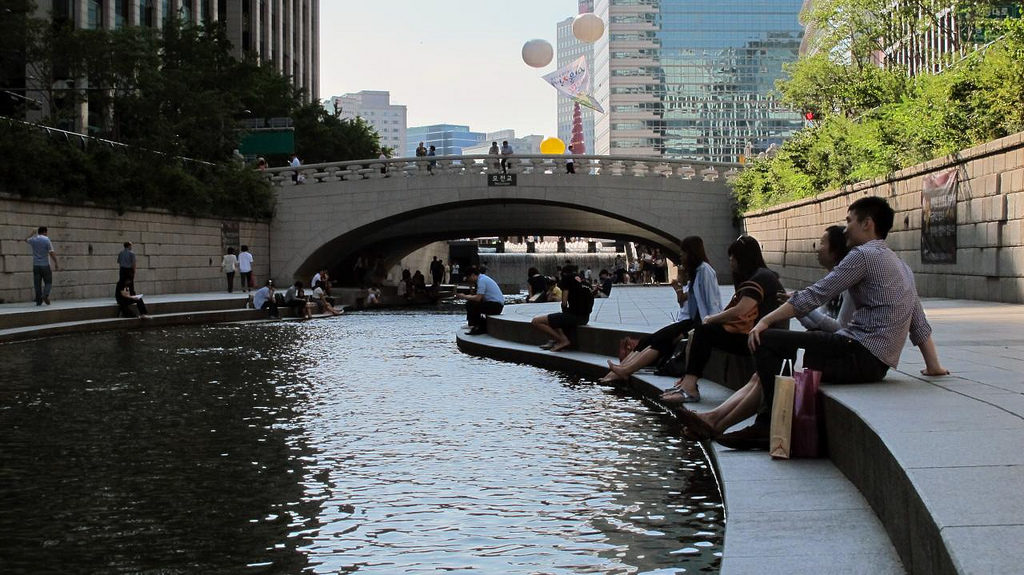 Ecologists have been tracking the species of birds, fish, and insects in the surrounding area of the stream and they have found that the types of animals have multiplied. Those species now have a habitat alongside the cityscape they can survive in. Also, for the human population, city officials have stated that summer temperatures in areas surrounding Cheonggyecheon are around 3 degrees centigrade lower than other parts of Seoul. This makes for a more pleasant climate while walking outside in the humid summers of Seoul.